Everything Else
5 Celebs Who Could Easily Take Over Kd's Southern Cuisine Tomorrow
2:42 PM EDT on July 7, 2016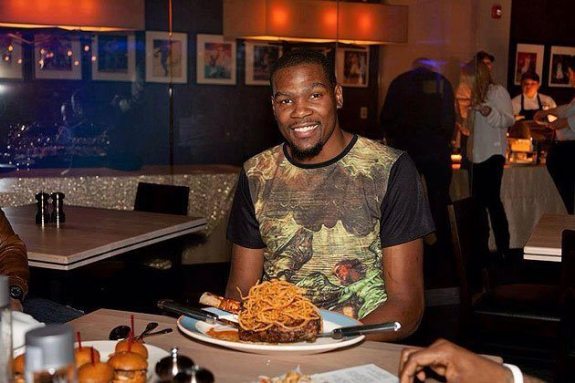 Kd's Southern Cuisine, as much as I was personally not a fan, was still, indisputably, a real draw for many visitors to Bricktown, a chance for Thunder fans to feel a little bit closer—culinarily, at least—to their basketball hero. It was a great source of pride for the burgeoning Downtown area, classing up an area which includes both a U-Haul rental depot and an eatery dedicated to country music superstar Toby Keith.
However, with the Kd's Southern Cuisine's twitter going dark, many are left wondering what's going to happen to Kevin Durant's name-brand kitchen now that he's leaving for the fine, fresh, fierce land of the Golden State Warriors. As such an important part of the Bricktown economy, we need Kd's to rebrand and soon, preferably from someone who can slide right in there with little to no redesign and just pick up where Durant left off.
That being said, here's my personal plea to five K.D.-ready celebs in the hopes that we can salvage this Bricktown staple and who knows, maybe even forge forward a new hometown hero at the same time…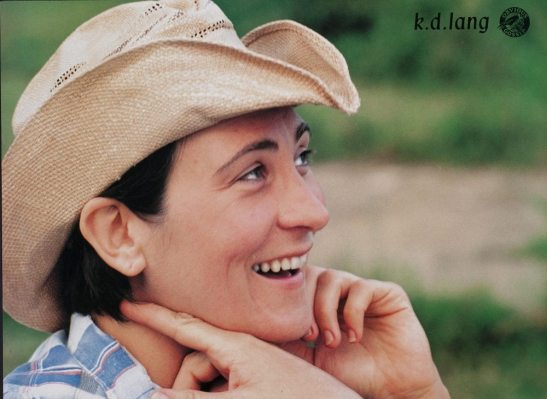 1. k.d. lang
One of my absolute favorite recording artists, when I first moved back to Oklahoma City, after being away for a decade or so, was thrilled to see Kd's next to Toby Keith's upon my inaugural trip to the revitalized Bricktown. What a great moment in both diversity and talent to have a musical game-changer next to someone like Keith. I could only allow the daydream-bubble of Canadian victuals to get so big until someone told me the Kd was for "Kevin Durant," whoever that was. But, now with Durant gone, it's time for lang to unveil the "Meat Stinks" menu I know she's been working on, leaving Bricktown diners with a "Constant Craving" for her imaginative, gourmet vegetarian options, something the area needed for a long time.
_
2. K.D. Aubert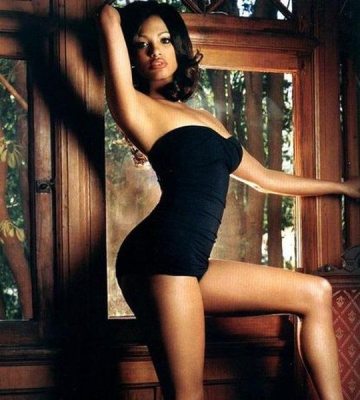 Many of you might know the charming and talented K.D. Aubert as the star of such films as Soul Plane, Friday After Next and the Def Jam: Icon video game, but I remember her mostly from the pages of King: The Illest Men's Magazine, which was pretty much the African-American (and Louis Fowler's) alternative to Maxim or FHM, copies of which I'd pour over while working the night shift at 7-11 in Colorado. And while I haven't heard much from her lately (I think she's doing straight-to-video Christian movies or something), who wouldn't love to see this part-Creole beauty take over the joint and add some much need authentic sexy soul seasoning to the place?
_
3. Kiki Dee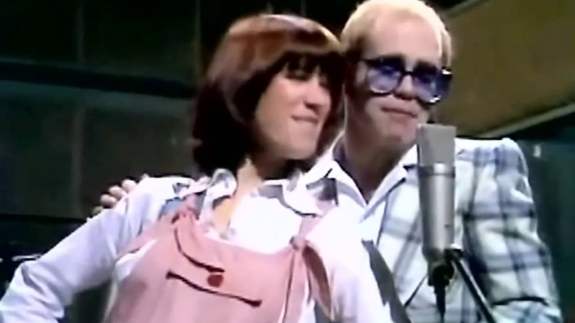 Some of you might know this British-born blue-eyed soul singer from her string of hits in the 70s, most notably the smash Elton John duet "Don't Go Breaking My Heart." While in her Native England she is still releasing tunes and starring in live theater, wouldn't it be nice if she didn't go break our hearts by allowing Kd's to stay open via some of those sweet royalty checks? It'll be the ultimate comeback story and who knows? Maybe instead of spotting Charles Barkley we might get a glimpse of Sir Elton or even Bernie Taupin instead. (I would insert another reference to one of Dee's other songs here, but I don't know any others. *sad trombone effect*)
_
4. King Diamond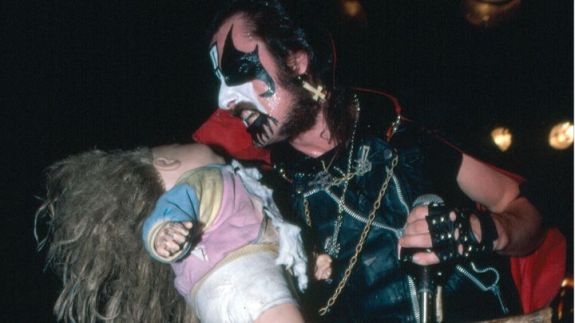 If there's one musical genre that doesn't get enough respect in Oklahoma City's vibrant Bricktown nightlife, it's blasphemous Satanic heavy metal from Denmark. Since 1974, the upside-down cross toting rocker King Diamond has been stealing souls and corrupting the culture in the name of the Dark Horned One with devilishly devout songs like "Abgail," "The Eye of the Witch" and "No Presents for Christmas." And while I'm sure Catholic Archbishop Paul S. Coakley won't be dining there anytime soon, the new KD's could be a nice treat for many of Oklahoma City's more diabolically-inspired denizens, as well as helping to kick off this city's long-gestating corpse-paint industry renaissance.
-
5. Kendrick Duckworth
Even though he is better known as rap superstar Kendrick Lamar, "Kendrick Duckworth's" sounds like the most perfect name for not only a Bricktown restaurant, but one that continues to specialize in Southern cuisine. Just say it: "Honey, the reservations for Duckworth's are at seven!" Rolls off the tongue. Who wouldn't want to take important clients or out of town guest to Duckworth's for their succulent pork chops or gourmet chicken fried steak? And while I don't know if that's even the kind of food that Mr. Lamar is even into, I can say that the "King Kunta" track of his last album To Pimp a Butterfly is one of the absolute best rap tunes of the past five years. So them's the yams.
Do you have any better ideas? Then let us know in the comments! Also, follow Louis Fowler on Twitter at @LouisFowler.
Stay in touch
Sign up for our free newsletter