Everything Else
Which politician will get that cushy $250,000 gig with TSET???
2:46 PM EDT on June 13, 2016
It looks like smoking cigarettes does pay off for some people.
Yesterday, The Oklahoman let us know that TSET – The Tobacco Settlement Endowment Trust – is hiring a new chief executive officer. The lucky former Oklahoma politician who gets the job will earn $250,000 a year, which in case you didn't know, is enough cash to buy 625,000 pieces of Nicorette.
Via NewsOK.com:
A state agency that manages tobacco settlement money has created a $250,000-a-year job and offered it to someone whose name was not disclosed.By comparison, the governor of Oklahoma makes $147,000 per year.Some have questioned the high salary for the Tobacco Settlement Endowment Trust's new chief executive officer, a position created at a time when many state departments are facing severe budget cuts.
That's pretty cool. Somebody in our state needs to earn money that will trickle down to the rest of us. Ideally the job would be in the private sector, but if it's going to be a government gig, it might as will be with the state agency that's sitting around on $1-billion, off-limits trust while the rest of the state faces a budget crisis.
That being said, the Tobacco Settlement Endowment Trust only has 22 employees. Plus, they already have an executive director who makes $120,000 a year. Do we really need to pay another person $250,000 just to approve the Shape Your Future ads you see on billboards, at Thunder games, and no longer on The Lost Ogle because we're not afraid to criticize the Governor of our state, speak truth to power, and post pictures of hot girls, which apparently means the health and wellness of our perverse, overweight, chimney-smoking readers doesn't matter all that much to TSET?
Sorry, I'm still sore about that. Here are some more details.
David Blatt, a spokesman for the Oklahoma Policy Institute, said it's unusual to create a $250,000 position for an agency with so few employees, while other, much larger parts of state government, affecting millions of Oklahomans, are run by executives earning much less.The trust has more than $1 billion in its endowment, funded by settlement money from big tobacco companies. Interest from the settlement is spent by the trust to discourage smoking and boost public health."Certainly by the standards of state government a salary this big is almost unprecedented," Blatt said. "It seems hard to know why they would be willing to double the salary of the existing director and why the name hasn't been revealed."The trust's board of directors offered the job to the candidate Tuesday. Until and unless that person agrees to take the job, the name will not be released publicly, said Julie Bisbee, a spokeswoman for the agency.
Yeah, don't dust the smoke off your resume quite yet, it looks like they've already offered the $250,000 per year job to someone, and that someone is for some reason taking their time to think about the offer. Maybe they're waiting for the solution they bought at Ziggy's to kick in.
Anyway, I asked around the Ogle Mole Network to see who's getting the job. These are the five names I'm hearing:
Patrice Douglas
Odds She Gets The Job: 50%
This would make sense. She's the former mayor of Edmond and a former Corporation Commissioner. In fact, during her brief tenure as Corporation Commissioner, Patrice worked with Continental Resources executives to intimidate State Seismologist Austin Holland and pressure him to NOT link Oklahoma earthquakes to oil and gas activities. That's a strong qualification. With experience like that, she'll have no problem helping tobacco companies intimidate, coerce and suppress Oklahoma physicians.
-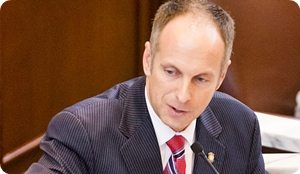 Jeffrey W. Hickman
Odds He Gets The Job: 20%
This guy is the Oklahoma Speaker of the House, which looks about as good on a resume as President of the University of Oklahoma Chapter of Sigma Alpha Epsilon. Seriously, why would anyone organization, much less a $1-billion tobacco trust, want to hire a former Oklahoma legislator as a CEO? The Oklahoma House goes out of its way to block any legislation that may raise cigarette taxes or ban smoking in restaurants and bars. This would be like Organic Squeeze hiring Mackie McNear to oversee all vegetable smoothie operations.
-
Denise Northup
Odds She Gets The Job: 15%
Denise is Mary Fallin's Chief of Staff. A big fan of the heal brush and clone stamp tools in Photoshop, she is always watching the eyes of Oklahoma legislators to make sure they "stay up there." You would think being the Chief of Staff for one of the worst governors in Oklahoma history would disqualify you from any job that doesn't involve asking a customer if they would like to make it a combo, but then again, we are in Oklahoma. Qualifications don't matter. The most important thing is who you know, and which oil company they work for.
–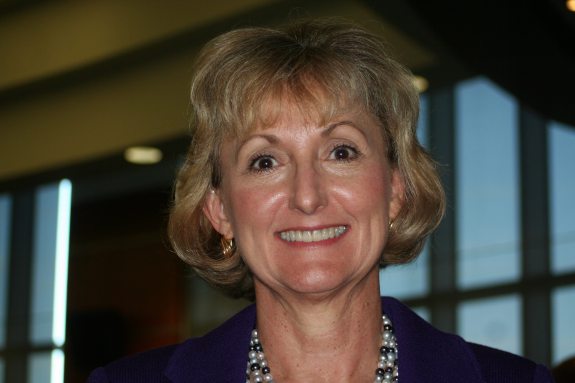 Susan Paddock
Odds She Gets The Job: 10%
I'm not too familiar with Susan Paddock, which is probably the best compliment you can give to a former legislator. A long time state senator, she's best known as the person who lost to Janet Barresi in the 2010 election. Let that sink in for a second. She was beat by Janet Barresi.
Speaking of Janet Barresi...
-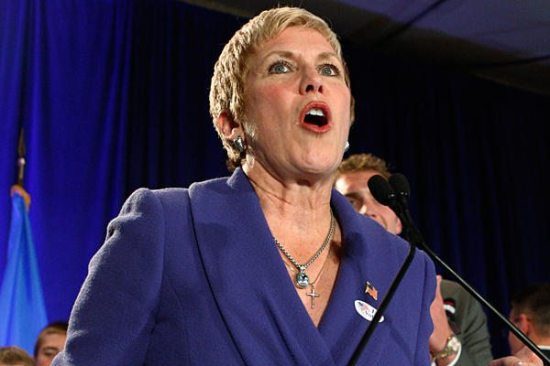 Janet Barresi
Odds She Gets The Job: 5%
Okay, I'm joking. I don't think Barresi is a candidate for this job, but a man can dream, right? I wonder what her tyrannical reign would be like as the CEO of TSET? She'd probably require that all fourth graders pass a smoking test to advance to the next grade. Also, I bet TSET advertising would get a lot better under her watch. Instead of cutesy, colorful billboards that say things like "Orange You Glad To Exercise Today," she'd probably just show a bunch of pics of cancerous tumors running over tarred lungs. Actually, that would probably be an improvement. I say we give her the job.
-
Anyway, I guess we'll keep our eyes on this and see who gets the job. Once again, Patrice Douglas is the name most Moles are mentioning, but it wouldn't surprise me if someone else ends up with it.
Stay in touch
Sign up for our free newsletter