Everything Else
Taking a look at Oklahoma Contemporary's ArtNow 2016 Exhibit…
12:26 PM EST on January 14, 2016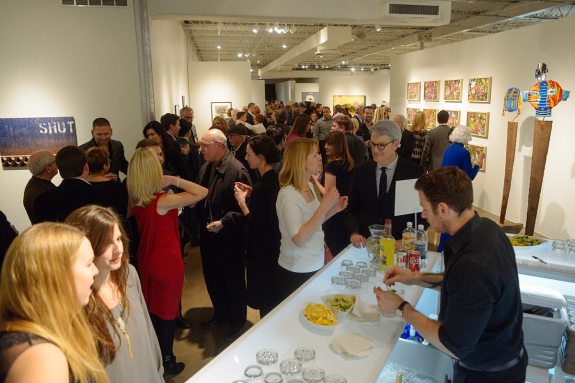 In a departure from the typical TLO article, let's talk about local art that has nothing to do with Hipster Boo-Boo.
Opening this week at the Oklahoma Contemporary Arts Center, 3000 General Pershing Blvd., is their latest evocative exhibition, ArtNow 2016, which features 24 top Okie artists presenting works that "span the gamut of media, attitude, traditions and technology," all cumulating in a reception on Friday, January 22nd, to help raise funds to keep Oklahoma Contemporary exhibitions free of charge to the public throughout the year. Tickets are available here.
(Disclosure: Oklahoma Contemporary is a TLO advertiser. We love them.)
For me, art is a very private personal thing, known to stir up emotions that I have either forgotten about or left bottled up for years like that jar of Pace salsa in your refrigerator. But, in honor of this purely Oklahoma artistic endeavor, I was able to take a sneak peek at a few of this year's works and, in keeping with the theme, will publicly explore the memories, feelings and revelations about my time growing up in the Sooner State that five unshakably remarkable pieces left me with. Basically, I'm getting a free therapy session.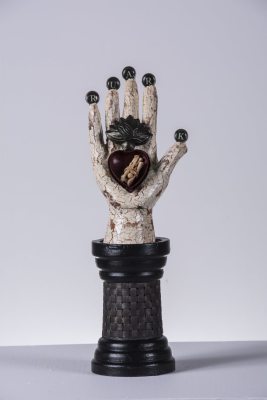 Sunni Mercer – Ruark
Hands with blackened prints…sticky fingers… There was a short period in middle school when a few of my friends would regularly shoplift from the Target on May Avenue, back before they even thought to install metal detectors. After hearing their stories of constant successes—pocketing everything from Marvel Comic action figures to "Weird Al" Yankovic CDs, I thought I would try my hand, so to speak, at it. Heading to the magazine section, I slid a few art supplies and a cassette copy of Simon and Garfunkel's Parsley, Sage, Rosemary and Thyme in my pockets and briskly tried to make my way to the exit when I felt a hand on my shoulder. The security guard called my father who made a deal with the rent-a-cop that if he didn't call the real cops, he'd take his belt off and beat me right there in the Target entrance, as an example. He agreed, I got whipped like a rented mule and it was embarrassing, but, you know, at least I stayed out of jail. I still feel phantom welts when I go back there too.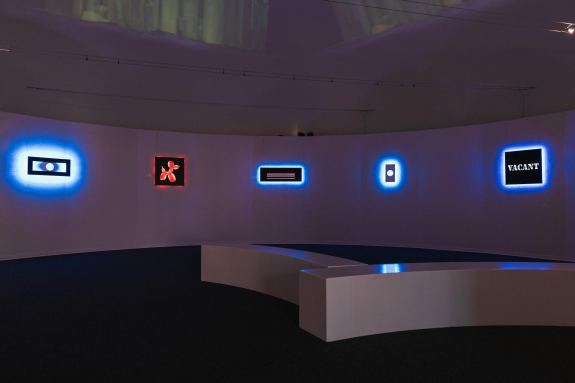 RC Morrison – LED Sculptures
Everyone is cocky their first week with a driver's license. I was no exception, heavy-foot in tow, desperately trying to beat my curfew in dad's borrowed Delta '88. Built like a tank, those old school war machines could take a head-on beating and still keep going, not a scratch to be had. Which is what I learned first-hand when in 9th grade, on a icy-rainy night where sleepily all those street lamps and old-school Xmas bulbs began melding together with the wet road as I sleepily hit a patch of ice, jumped the sidewalk and drove through five or six yards, destroying lawns and holiday wishes, mainly around the Monroe Elementary area, my old stomping grounds. Neighbors believed it to be the work of area nogoodniks and who was I to say otherwise? Damn those local skateboarding hoodlums!
-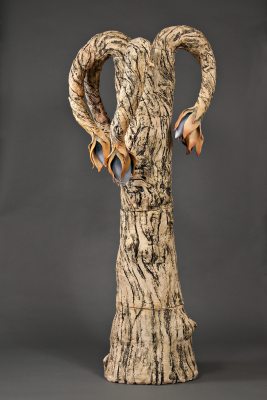 Laurie Spencer – Moribund
After he retired from the police force, my father started a small landscaping business that I was expected to help with on the weekends. The workforce basically consisted of my mother and me mowing and edging and trimming while he sat in the shade with the old lady clients, sipping lemonade and criticizing my weight. This visceral piece, Moribund, reminds me of those weird, slimy, almost Cronenberg-esque organic formations you'd find in damp areas such as abandoned sheds. I was in charge of cleaning one of those out one time and in the middle of the shack was a soggy, wet mattress covered in fungi. As I lifted this science experiment up and out, I felt things crawling down my arms and up my pants—it was literally thousands of roaches, silverfish and God knows what else engulfing my entire body, causing me to hyperventilate and pass out. I woke up to my dad spraying a waterhose at me, imploring me to get my "fat-ass back to work."
-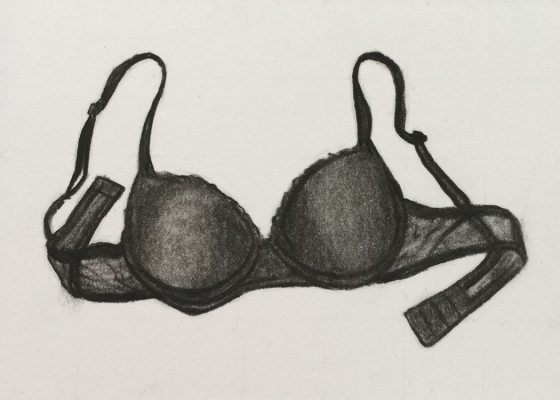 Traci Martin – Bra
I met a girl in summer school of my tenth grade year and even though I had dated and made out in the past, this was the first chick that let things go just a little bit further, practically...
Editor's Note: Portions of this blurb were edited due to FCC Regulation 43, Article 10.2
I still pray for forgiveness about it, but always with a hint of thankfulness as well.
-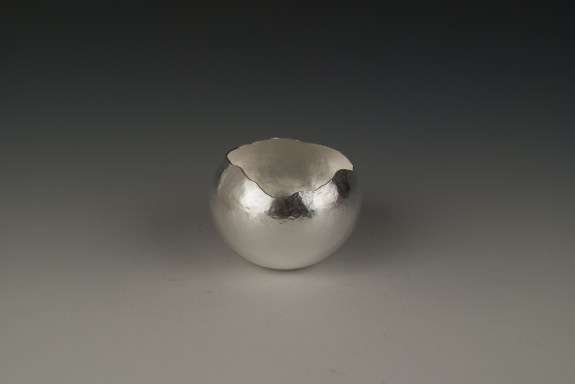 Charlene Weidell – Prayer Bowl
Speaking of religion, no other piece moved me as much as Charlene Weidell's Prayer Bowl, for reasons far too personal to write about here, but, needless to say, I once was lost, but now I'm…a little less lost.
Man, this whole exercise has got me feeling a little like Cameron in Ferris Bueller's Day Off, connecting emotionally and personally with each entry, which, I'm sure, is the mark of a great piece of art, but also enough to earn me a few homophobic slurs in the comments section.
Good times, for a change. Follow Louis on Twitter at @LouisFowler.
Stay in touch
Sign up for our free newsletter