Everything Else
College Football Musings from the Train: GFY Version
10:05 AM EDT on October 12, 2015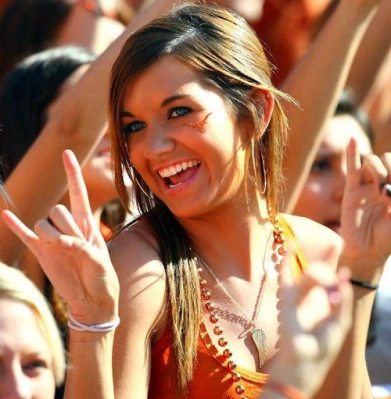 They say misery, loves company. We could build a factory. And make misery. FruuuSTRAAAAted incorporated ...
Yep, I just quoted Soul Asylum. That's what Saturday did to me.
I contemplated just mailing this in with a smattering of curse words and random remarks.
Alas...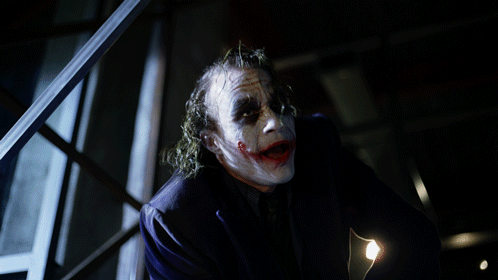 10) The Debacle
Sigh
That's now three years in a row that an underdog Texas has dominated an Oklahoma squad. The Sooners were 17 point favorites going into the Cotton Bowl Saturday afternoon. They were sacked quickly and decisively in the first quarter. Texas raced to a 14-0 lead that would never be overcome, beating Oklahoma 24-17 on a beautiful morning/afternoon in Dallas.
Texas played the perfect game. No turnovers. No mistakes on offense or special teams. No defensive breakdowns. Whereas Oklahoma played uninspired on both sides of the ball. Missed tackles? Check. Special teams gaffe? Check. Quarterback errors? Check. No push from the offensive line? *shakes head*
The Longhorns defense looked like 2005 reincarnated. They completely manhandled the Oklahoma offense, holding the Sooners to less than 300 total yards. The only time the Oklahoma offense looked anything other than complete crap was when Texas went to a cover two. When they put one safety back, they killed Mayfield and the mediocre 10. Oklahoma took two shots deep, both of which were successful (long completion and pass interference). OU was content to sit back and lose yards on sacks and poor run blocking.
Speaking of the run game, give me one solid reason Samaje Perine and Alex Ross shouldn't transfer when this season is finished. This isn't the offense they were recruited to play. Oklahoma has run against one team - Tulsa. That is it. Texas was no different. Which of course meant OU was going to throw the ball on every down. Which of course gave the front seven of Texas no choice but to pin their ears back and harass Mayfield.
But none of that would have mattered had this team figured out how to stop an offense stuck in 1939. By midway through the 1st quarter, everyone watching the game knew Texas couldn't pass the ball at all, yet OU couldn't stop them. They converted 9 of 16 third downs. And they ran the Tebow fake run pass to perfection - even though Mike Stoops admitted he knew the play was coming, which I guess is code for "Let's allow not one but two guys run wide ass open in the endzone."
Bottom line - this is a terrible loss. A discouraging loss. But we shouldn't be that surprised. Texas dominated the two years ago despite their record. Saturday was just par for the course.
-
9) The Atmosphere
Ten minutes before kick, here is the scene: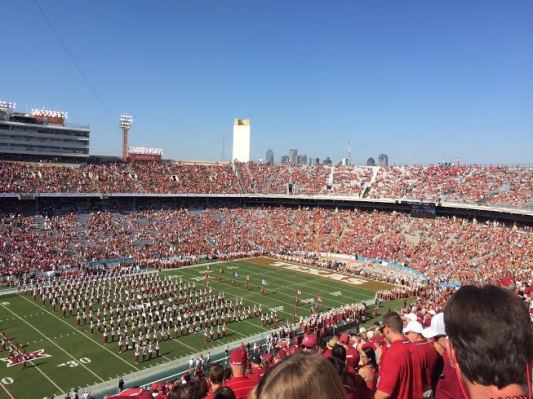 70% full. And by the end of the game Texas fan is loud and proud:
[picture unavailable because I was drinking at the fair when the game ended because FU Stoops]
The lone bright spot on Saturday was the fair and the atmosphere. It was a gorgeous day. Until it got hot in the stadium. But that coincided with Texas completing its domination of average Oklahoma. The beer selection at Magnolia Beer Garden was top notch. The fried Cuban sandwich was excellent. Taking Uber from east of Whiterock to the fair was brilliant.
But that pretty sums up the highlights of our trip to the Cotton Bowl. Texas fan was loud. And our early bed shitting got them into the game early. Like eight minutes in early. Oklahoma fan never responded. It was quiet on our end of the field. Primarily because for each and every time the Sooners did something good, they did another three things bad. We never had a chance to get into the game. Thanks a lot, Bin Laden.
-
8) The Offensive Line
As bad as Oklahoma's offensive line is, and ladies and gentlemen, it is bad, at least it can pass block somewhat and manage to open running lanes at the end of games. Oklahoma State's offensive line is flat effing bad. - Gravy Train, 10/5/15
Yeah ... OSU's line still blows. But I was dead ass wrong. This OU line is putrid.
There is no way I can do the offensive line justice in a few paragraphs. The magnitude of suckage is immeasurable. The offensive line was so bad. Just God awful. It is the opinion of this "writer" that the offensive line being trotted out by Lincoln Riley and Bill Bedenbaugh is the worst in Stoops 16 years on the job. There is literally nothing I can say good about the job those guys have done developing the 2015 University of Oklahoma offensive line.
Before getting into specifics, it bears mentioning that Baker Mayfield deserves criticism for that offensive shitshow Saturday. When it became painfully obvious that the line wasn't going to give you the time to matriculate through 4 reads, get rid of the damned ball. Inexcusable sacks on big plays killed this team.
Ty Darlington was abused all day long. Watch him on replay. Each and every play I saw had him either 1) double teaming with one of the craptastic guards, or 2) getting pushed back/run around. If he's not healthy, get someone in there who is. If he is healthy, and this is the best he can perform, get someone better in there.
Same for Orlando Brown. C'mon dude. You were an all world recruit. You are huge. You can move (allegedly). There is no reason for you to be getting burnt CONSTANTLY when there is a blitz from the outside.
I single those guys out. But no one on that line deserves to start this week. I refuse, REFUSE, to believe there aren't better options on campus this morning.
-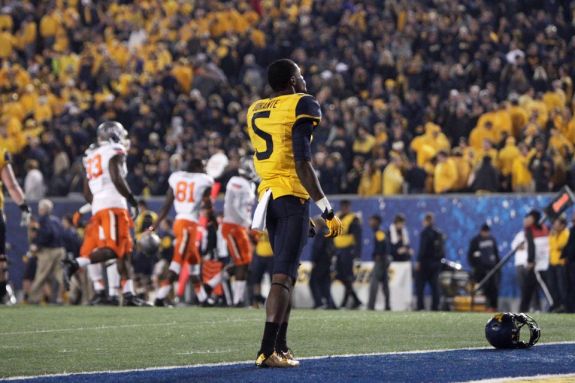 7) Oklahoma State figures it out late ... again
So I guess they are going to play to their competition.
Oklahoma State again held on to win yet another conference game, this time on the road against West Virgina, prevailing 33-26. OSU did its dead level best to piss away a sure win, giving up 14-0, 17-2 and 23-9 leads, and three interceptions from Mason Rudolphbut prevailing in overtime on the legs of JW Walsh. Rudolph was at times curiously awful, but remained clutch when it counted. It also doesn't hurt that the Cowboys were able to run for 130+ yards.
But it was the decision of Big Balls Gundy that changed the result of the game. That and the defense.
On 4th and 1 in overtime from the two on the road at night with the backup quarterback, Gundy calls for a running play, allowing Walsh to sneak into the endzone and put OSU up for good. Nah, screw the field goal. Let's just win it right now. No reason to give those hillbillies any confidence. Break their hearts and let's move on. Truly a ballsy call that paid off with a win.
Oklahoma State has its faults. They aren't going to be dominating anyone on the line of scrimmage offensively. Mason Rudolph throws some really bad passes and appears to be somewhat turnover prone. The defense relies heavily on turnovers. There is no playmaker on special teams. But name me a team in the conference that doesn't have a fault. There aren't any. OSU has set themselves up for quite a run next month.
-
7) Dat defense
Of course, OSU would not have been positioned to win had it not been for the defense. OSU mustered 45 yards in the 4th quarter, and aside from one long touchdown drive, under 100 yards for the entire second half. So suffice to say, the defense needed to play well in order for OSU to hang on.
And they did.
Yes, West Virginia rushed for 256 yards. But it took 61 carries. Yes, West Virginia had 444 total yards. But it took them 98 plays to get there. Oklahoma State forced 4 turnovers. Emmanuel Ogbah was a monster all night, highlighted by a forced fumble and recovering same for a defensive touchdown. He is the best defensive player in the conference. I could argue he is the best PLAYER in the conference right now. He is a terror off the edges, and unlike some pass rushers in this league, he can help on the run.
There is a chance this version of OSU defense is better than the 2011 version. Both thrive off turnovers. But this defense seems ... better. Probably because they have marquee talent making marquee plays. And the offense isn't in the same area code as it was 2011. But this defense may be enough for OSU to win the conference.
-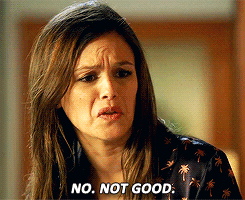 6) As bad as things are in Norman, it could be worse
So it would appear Steve Sarkasian likes to party. Like a lot.
USC Trojans coach Steve Sarkisian is taking an indefinite leave of absence after, sources say, he arrived Sunday to team facilities appearing to be intoxicated.

Offensive coordinator Clay Helton will take over as interim coach of the team, the school said.

Sarkisian was not in attendance at the Trojans practice on Sunday afternoon. USC athletic director Pat Haden met with the media after practice to announce the move, saying it was "clear to me that he was not healthy."

A player told ESPN via text that Sarkisian "showed up lit to meetings again today." Another source said he showed up Sunday morning and "appeared not normal" and then was told to leave.

"They wouldn't let him come to practice," the source said.
(Also this guy has some good juice)
I would say that my BAC Sunday this weekend was pretty high. Hell, by 9am Saturday I was already three drinks in. But this guy? He takes that "day drunk" shit seriously. Also rumors abound that he was visibly intoxicated during the Arizona State game. All kidding aside, we here at TLO wish Coach Sarkasian the best. Addiction is a mf'er.
Now ... anyone have Pat Haden's address to send coaching resumes? I was going to forward same to a certain coach in Norman who is 6-6 over his last 12 non-road games against Power 5 opponents.
It's nice in Southern California this time of year, Bob.
-
5) GO BIG BLUE
Michigan is playing some Big 10 football, ladies and gentlemen. The Wolverines pounded a good Northwestern team 38-0 Saturday afternoon. For those keeping score at home, that's 3 straight shutouts. That's 14 points allowed over the last 5 games COMBINED. That's a total ... total ... of 38 points allowed all season. Their only loss is to perhaps the best team in the nation (Utah) on the road.
But my favorite stat, the one I want to crumple up in a nice little ball and shove up Mike Stoops ass: Michigan has allowed 378 total yards on defense combined over the last 3 games. That's less than 130 yards a game. Against real FBS competition. While I concede that the Big 10 isn't the Big XII when it comes to offensive football, Texas was operating an offense that resembles something a Class 2A doormat runs in Southwestern Oklahoma. And they rushed for over 300 yards on OUs defense in 60 minutes.
Michigan's defense is incredible and absolutely for real. If not for that 7 point loss at Utah, Michigan is the best team in the country bar none. Harbaugh is working a miracle.
-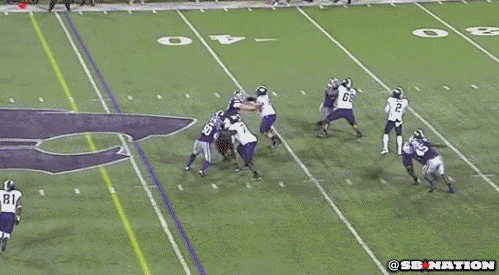 4) TCU does it again
There are several highly ranked teams that seem to be scraping by against vastly under talented opponents. Michigan State struggles at Rutgers. Ohio State gives up 28 points to Maryland. Florida State skates by Miami.
And as much as OSU is living on the edge, TCU is redefining that cliché. TCU again survives to beat a mediocre team, defeating Kansas State 52-45. The Horned Frogs were down 35-17 at half, but rallied to score 35 points in the second half and beat a game Wildcat team in last-minute by a touchdown in Manhattan.
At some point, this isn't going to last. TCU must stop giving up huge numbers on defense if they expect to run the table. Of course, I also said that OSU's history was going to catch up with them. And I say that about Ohio State. And Michigan State. And they all keep winning. Which is all TCU has to do.
-
3) That other sporting event on Saturday worked out for me
And no, I am not talking about USA v. Mexico on the pitch. Though I was forced to watch same at the house we were at Saturday evening. Forced being the operative word.
In addition to being an unabashed Sooner fan, I am also a long-suffering Cub fan. So yeah, fall 2003 went from the greatest of my life to pretty shitty in the span of 30 days. In any event, my beloved Cubs defeated those dooshnozzles to the south 6-3 on the strength of random small ball and Jorge Soler and a dominant bullpen. Chicago now has Jake Arrieta going in Game 3 and Lester likely in Game 4, definitely in a Game 5. Setting up nicely much like 2003. The exception being Oklahoma isn't dominating anyone any time soon.
I was asked the other day whether I would take an OU national championship or a Cubs World Series title. The answer isn't really that close.
-
2) Final Four
Baylor - 52-7 at half this past week. They seriously don't play anyone who will challenge them until November. And even then ...
Clemson - They aren't great but they also aren't going to lose to anyone. Hilarious to me if Venables gets to the playoff before a Stoops.
tOSU - If Michigan beats MSU soundly, Michigan comes out of the Big 10 unscathed. But for now ...
Utah - handled a good Cal team by intercepting Goff five times. The schedule sets up nicely for the Utes, especially since USC is in complete shambles.
-
1) Predictions
Oklahoma at Kansas State
KSU is so damned close to being undefeated. Note I haven't called for anyone's job in Norman or suggested Bob should be fired. But if the wheels fall off again in 2015 as they did in 2014, and this game will be a good harbinger of things to come, HCBS job security should be questioned.
Kansas State: 34
Oklahoma: 21
Oklahoma State at Bye
Well, really two straight bye weeks. The cowboys go to Kansas in two weeks.
Stay in touch
Sign up for our free newsletter