Everything Else
Hot Girl Friday: 2015 Miss Rocklahoma Finalists
1:53 PM EDT on May 22, 2015
As Adam mentioned earlier, The Rocklahoma Music Festival takes places this weekend in Pryor. This is the 8th consecutive year for the methfest. This year's theme is sex, drugs and HPV.
The event is scheduled to go on rain or shine. This concerns local environmentalists, who are worried that a dangerous mix of viruses, bacteria and used syringes may find their way into the Oklahoma river system, threatening this year's paddlefish caviar harvest.
The headliners for Rocklahoma include Godsmack, Linkin Park, Breaking Benjamin, Tesla, Queensryche, Papa Roach and many other bands you'll likely hear at a Henry Hudson's during Happy Hour. I'm not going to lie, I liked some of these bands in the late 1990s and early aughts. Of course, I also had a bleached frosty top and wore mandals, so my musical taste during this period shouldn't be taken too seriously.
For this week's Hot Girl Friday, I thought we'd analyze the finalists for Miss Rocklahoma. We do this every couple of years or so. Unlike in 2009, when Erin (pictured) ran away with the crown like a man caught cooking meth in a Walmart bathroom, this year's competition figures to be close. Here are the five finalists for Miss Rocklahoma 2015. They are our Hot Girl Friday.
First we have Amy...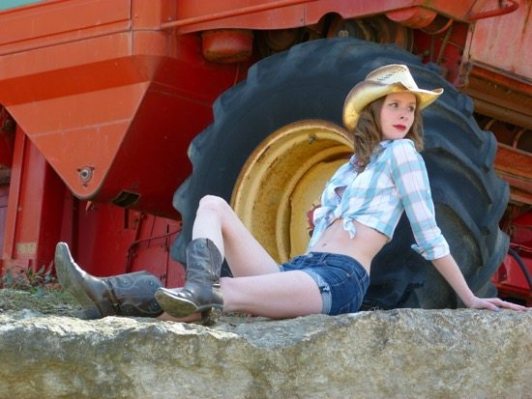 I like Amy. She reminds me of one of those Mustang girls who literally thinks a tractor is sexy. She's also auditioned to be Hotel.com's newest spokesperson, Captain Not So Obvious: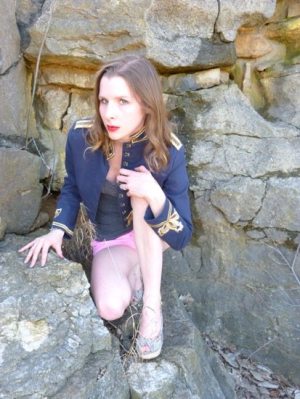 According to her bio, Amy's favorite thing about Rockahoma is "the ability to express myself freely around my peers, without judgement. It's a modern day Woodstock festival where I can let my guard down, be myself and party with the best of them."
First of all, sorry about ruining the whole "without judgement" thing. My bad. We do that here, but it's all tongue-in-cheek fun to boost our self-esteem. Also, Rocklahoma is totally a modern-day Woodstock. In other news, Papa Roach is the next Jimi Hendrix.
-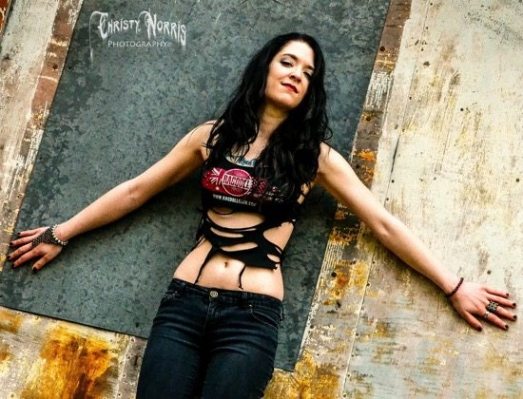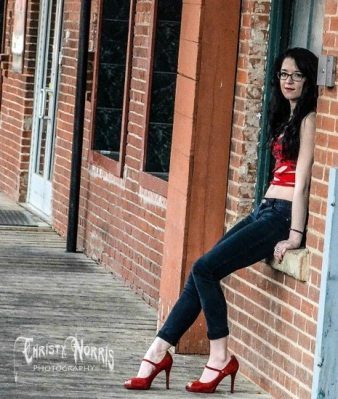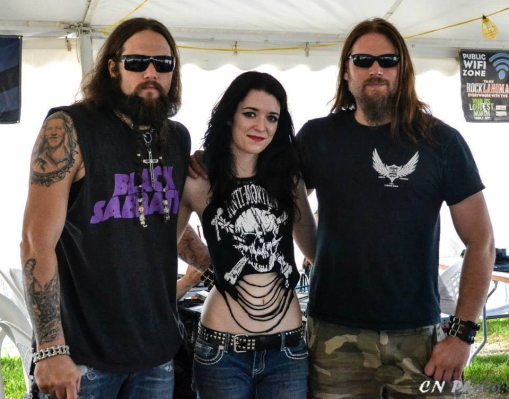 Yikes. What's up with her shirts? She either needs to buy a new washer and dryer or break up with Wolverine.
Becca claims her favorite band is Iron Maiden. That's surprising. I would have thought it was Marilyn Manson. She does kind of resemble the rock star. I heard she even removed a rib so she could blow herself.
-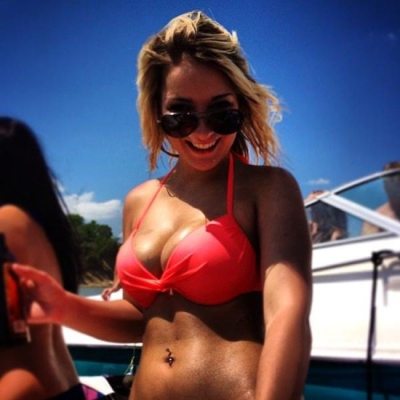 This is Hannah. She's a party girl from Tulsa. Her goals in life are to get a job at Twin Peaks, capture Big Foot and snort cocaine off a hockey player's dick. We know this thanks to her bio:
Rocklahoma isn't so much an event as it is a spirit. It's crazy-cool that for three days, so many different folks, from so many different walks of life can all get together for one awesome purpose—TO ROCK!! I mean let's be real —where else on earth could a Tulsa girl receive a Canadian flag from total strangers for having the Best T*ts while rocking out to Five Finger Death Punch?!

The most special thing about me is my ability to make FUN!! Whether I'm in class at TU or working a Tulsa Oilers game as an Ice Girl, I love making new friends and squeezing the most out of life! I'm a proud Bigfoot fanatic and could eat my weight in hot dogs or Spaghettio's any day of the week. I'm equally at home in a dive bar as I am with a VIP crowd. I pride myself in helping others feel special and loved, because they are!!
I like how the Rocklahoma web designer felt the need to substitute an asterisk for the "I" in tits. Come on. This is Rocklahoma. Tits are about the only thing this music festival has going for it.
As she mentioned, Hannah likes Big Foot: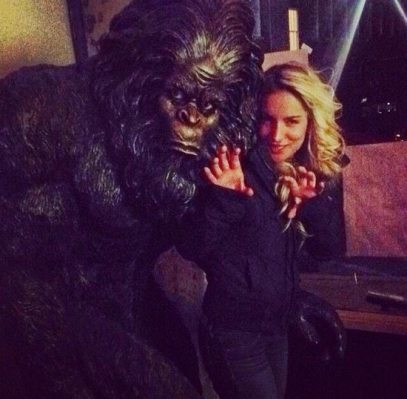 Although he could use a shave, it's good to see the KATT's Greg Zoobeck is healthy and doing well. And if you want Hannah to flash her boobs, make sure you toss her a Jack Links meat stick... or the Canadian flag. That should do the trick.
-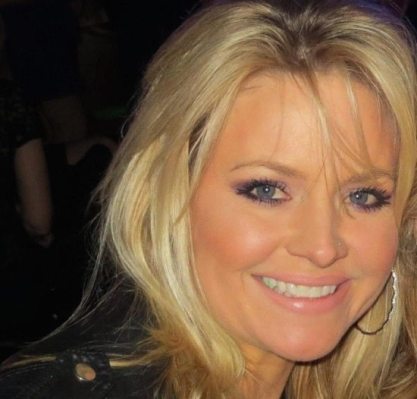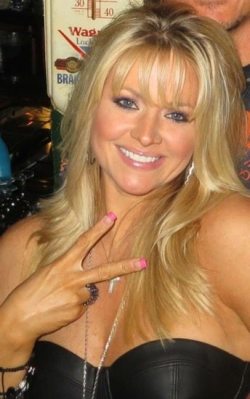 If Miss Rocklahoma was determined by online voting, I bet Lesha would win. Something tells me all of her son's high school classmates would vote for her.
I'm just kidding. I think.
Apparently, Lesha doesn't drink. Her drug of choice is bad music:
Rocklahoma to me is about being connected to total strangers and having one main commonality, which is rock! Rock is the reason I feel alive and young. It's my only drug. If you listen closely to the songs I listen to, you can hear how the lyrics speak the words I can fail to say.
Speak the words I can fail to say? Huh? Let's see what that means by checking out the lyrics to her favorite song, The Addict by Papa Roach.
Heart out eat your, Bob Dylan.
-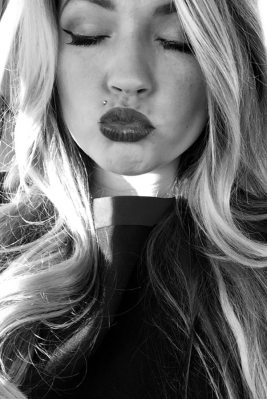 In addition to the duck face selfie, Valerie has mastered the art of looking like a totally different women in different photographs: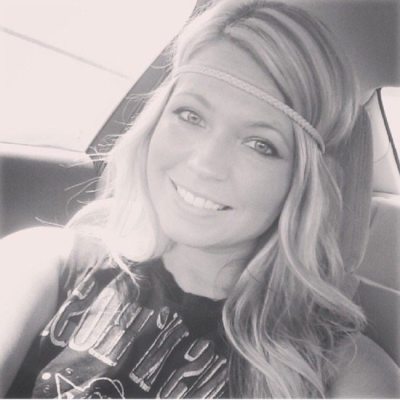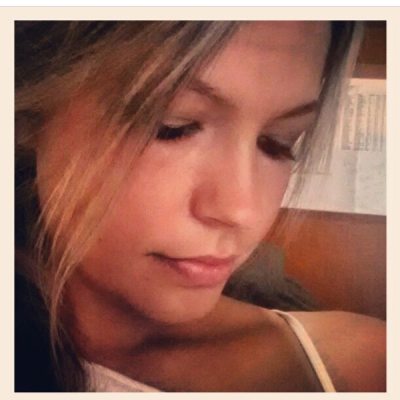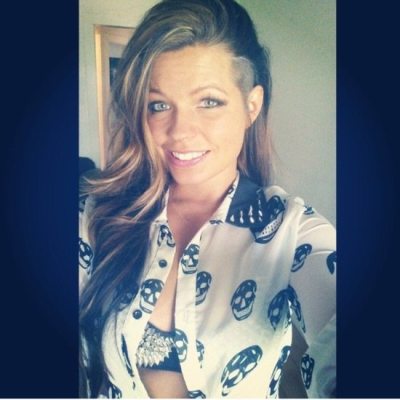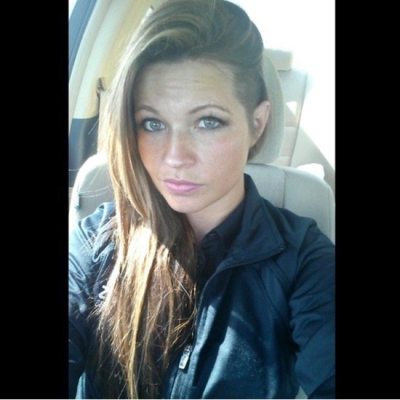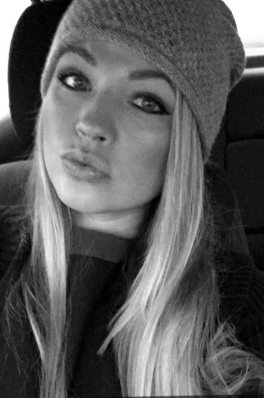 I'm genuinely concerned that she worships the faceless god and I'm about to be stabbed with a sword. It was nice knowing all of you.
Valerie says her favorite song is Nutshell. Listen, I love Alice and Chains. Jar of Flies is one of my favorite albums (even though it's technically an EP) from the 199os, and Nutshell is it's signature track. From the first chord to the wailing guitars to Layne's tortured voice, it's a sad core masterpiece, but claiming it as your favorite song would be like saying suicide and heroin are your favorite hobbies:
Well, that was a depressing note to end things on. I suddenly feel like going to Rocklahoma. What's wrong with me?
-
Anyway, good luck to all the Miss Rocklahoma ladies in this year's contest. We hope you win.
Stay in touch
Sign up for our free newsletter