Everything Else
College Football Musings from the Train: Week 7
10:00 AM EDT on October 13, 2014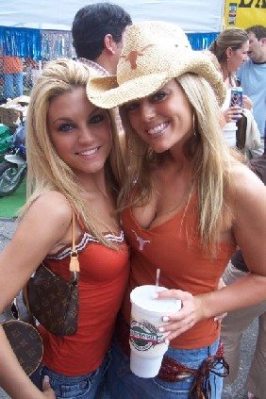 10) OU/Texas
Total yards - 482 for Texas, 232 for Oklahoma.
First downs - 24 for Texas, 11 for Oklahoma.
Time of Possession - Texas won that battle by 16 minutes.
Third downs converted - Texas 7. Oklahoma 1.
For the better part of 60 minutes, the Sooners were whipped by a bad Texas team last Saturday. The Oklahoma offense was putrid. The defense was porous, especially when you consider how bad Texas' offense was leading into the game.
And yet, Oklahoma won 31-26.
During the first half, the Sooners managed to run 11 plays and accumulate 29 total yards. They surrendered 278 yards to Texas. They got ONE first down.
And yet, Oklahoma led 17-13.
Nothing about this game made any damned sense. The Sooners were outplayed. They had 2 good drives, and one decent enough drive on this Texas defense. The secondary and particularly the safeties were torched by a bad version of Vince Young. There was no rhyme or reason why Oklahoma won the game. Except that they did.
Alex Ross has proven he is not the answer at running back. But that guy is a monster returning kicks. After Texas surprised 95,000 people by moving down the field with ease in kicking a field goal on their opening drive, Ross did what he does - take the ball in open space and run really effing fast. He took the ensuing kickoff 91 yards for a touchdown.
Zach Sanchez can't tackle anyone these days. He plays 10 yards off the receiver. But that guy can intercept passes and make plays in the open field. And that is exactly what he did with 11 minutes left in the first half by taking a Tyrone Swoopes pass 43 yards the other way for 6.
Ross and Sanchez were the difference. In a game where the winning team was out gained by 250 yards, Oklahoma relied on huge non-offensive plays to become the first team in 2014 to win a game despite such a disparity in yards gained.
-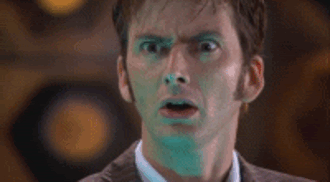 9) The Offense
... or whatever you want to call that shitshow on field wearing the home unis.
The Sooners were completely outclassed on that side of the ball Saturday, both in personnel and in the booth. The offense did the defense no favors by continually dropping passes or over/under throwing open receivers or getting blown up on the line, resulting in many third and longs, which of course explains the 1-11 third down conversion state line. ONE third down conversion. That has been an ongoing problem for the Sooner offense all year. The offense can't get into any rhythm by going three and out, three and out all game.
And it starts at the top - Josh Heupel and Trevor Knight.
The two of them seem content with proving the Alabama game was a mirage. Knight isn't great. He isn't even good. He's barely average. His completion percentage is LOWER thus far this year than it was in 2013. He has already thrown five picks (to only six touchdowns), equal to last year's debacle. He has run for more than 35 yards in a game exactly once this year. His quarterback rating is marginally better than last year, but it keeps getting worse as the season goes on.
And the numbers aren't lying.
Watch this guy on the field. Over throws. Bouncing 5 yard outs. Refusal to look off the primary receiver. He isn't any good right now. Not that all of the passing game struggles ride on Katy Perry's boy toy - at some point someone other than Sterling Sheppard needs to make a catch when the ball hits their hands.
Part of this lack of development falls on the broad waste of that guy in the booth. Finally, we saw a game plan that involved running the ball and not drop back after drop back after ... you get the picture. But he still flatly refuses to let a running quarterback with a 1:1 TD:INT ratio run the ball, especially on the zone read. So the kid effed up his shoulder running the ball against OSU. Bradford got killed on quarterback sacks. You recruited him as a dual threat quarterback. Let him be a dual threat.
-
8) The Crowd
Texas fans are tremendous, generous, kind, respectful people.
Oh wait, no.
They are douchey pricks. They think they are better than you (yes, even better than me), and they will tell you all about it. They also have a reputation for being shit fans.
That was not the case in the 4th quarter on Saturday. 95% of their fanbase watched that game to the bitter end. Even after Oklahoma went ahead 31-13, they stayed. And brother, they were loud after Swoopes brought it to within a touchdown. They were a raucous group, and frankly embarrassed an OU fan base too concerned with bitching about how to get a new offensive coordinator or properly execute the zone read ...
-
7) Oklahoma State ... WTF
Uh, I suppose we should listen to Mike Gundy when, in effect, he says Oklahoma State is going struggle with every remaining opponent on the schedule. The Cowboys narrowly avoided what would have been the most humiliating loss since Iowa State by beating Kansas 27-20 on late heroics from Tyreek Hill. As bad as Texas is, Kansas is in shambles. They aren't going to win another game. In fact, they probably aren't going be under a double digit underdog the rest of the season. They were pushed around by the Longhorns and West Virgina. Yet, they outgained OSU by 100 yards.
The Jayhawk defense was a surprise. The fact they had little trouble moving up and down the field against 11 humans is stunning. Kansas is arguably the worst offense in Division I football. Yet they managed three scoring drives over 72 yards against what I thought was a pretty good defense.
And speaking of bad offense, it is official - OSU has no running game. If you can't average more than 3.1 yards per carry against Kansas, you are doing nothing right in the run game. Poke fan (and the media) tell me that OSU has a young offensive line. No, they have a terrible offensive line. If they were talented, they should still be able to run the ball. Cowboy pass blocking, though not the 2003 Sooners, hasn't been a glaring problem. But when you can't get Tyreek Hill or Desmond Roland loose running the ball ... against the by God Kansas Jayhawks ... you suck. The Cowboys must get better personnel on that offensive line in 2015.
All that being said ... OSU played like a smelly turd and won.
-
6) And October 18th is almost here 
This was the weekend most of us thought we would find out what OSU was all about. The Pokes will be travelling to Fort Worth to play TCU after the Horned Frogs pissed away a great chance to beat Baylor in Waco Saturday afternoon. OSU's post Florida State scrimmages are officially over. They play in Stillwater twice before the season ends. They play four of the top 14 teams in the country on the road. With this offensive line and the quarterback's propensity for throwing the ball into spaces he shouldn't, the offense is going to struggle against all remaining opponents not based on the east coast.
The questions now become how does OSU get Tyreek Hill the ball 20 times a game and can the defense keep them in games when the offense struggles. Baylor and Oklahoma aren't great defensive teams, but each is talented enough to give OSU problems in the pass game (doubtful OSU is going to run on anyone). Kansas State and TCU can play defense at a high level. Texas might have the best defense in the country. They will be pretty good in a month.
I am not saying OSU is about to lose 6 straight to end the season. But does anyone think this OSU team is going cruise to another 3 or 4 wins? It is an excruciating schedule for a team still struggling to find an offensive identity, and is painfully thin at key defensive positions.
-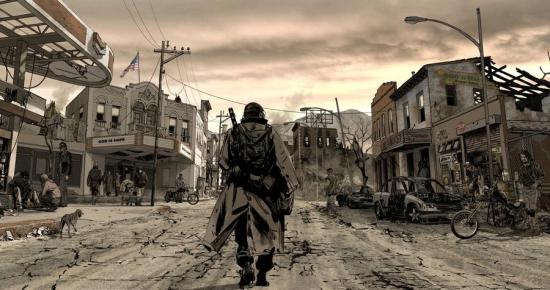 5) Then this happened Sunday morning ...
Hide yo' kids. Stock up on provisions. Trade cash for gold. Mass hysteria ensues. Oklahoma City burns to the ground.
We live out the remainder of our days in post-apocalyptic southern plains. Think Book of Eli.
-
4) Baylor hits a three at the buzzer to ... wait ... what?
TCU was there. I mean, it was over.
58-37 with 11 minutes left in the game, TCU collapsed in epic fashion Saturday evening, surrendering 24 straight points to Baylor in Waco, falling 61-58 on a field goal kicked with 4 seconds remaining by a guy who had made all of 1 prior to Saturday's game. The loss all but ended the Horned Frogs chances of making it into the college football playoffs. Baylor amassed 782 yards and 39 first downs, surviving 3 turnovers and a dozen penalties to remain undefeated.
It was an exciting game and an amazing last quarter of football.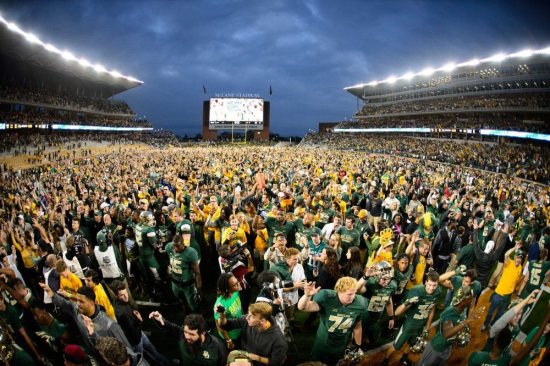 And then Baylor went all Baylor and rushed the field. They rushed the field after beating a team they were ranked ahead of. They rushed the field after beating a team they were favored to beat by 10.
It's so cute when they try to act all old and responsible, then they go and do something so juvenile and ridiculous ... like rushing the field against a team you are favored to beat by two scores.
-
3) Line of the weekend
"Why can't drunk people just be drunk?"
For the record, I agree, really drunk OU girl on the DART who knocked my phone out of my hand while I was trying to film that hot mess.
-
2) Final Four
Baylor - Yeah, they probably should have lost to TCU. But they didn't.
Florida State - Every week, they play some shit team and scrape by. Notre Dame isn't a shit team.
Mississippi State - The best resume in college football, but they still have Alabama and Ole Miss away from Starkville.
Michigan State - A good one loss team in a crap conference.
-
1) Predictions
Oklahoma plays better at home. Historically, they play well the week after OU/Texas. But trends are the drizzling shits after what I witnessed in the Cotton Bowl last weekend.
Oklahoma: 17
Kansas State: 14
Either OSU was looking past Kansas to get to murderer's row, or it is about to get ugly in Stillwater.
Oklahoma State: 24
TCU: 47
Stay in touch
Sign up for our free newsletter