Everything Else
College Football Musings from the Train: Week 4
10:00 AM EDT on September 22, 2014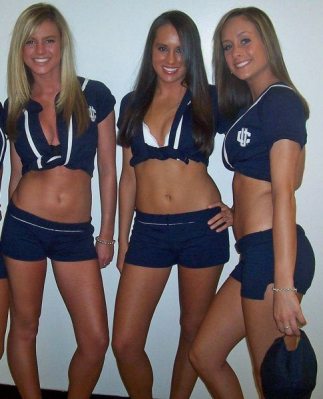 10) Oklahoma defeats the Mountain Dew mainliners
It was a tale of two halves.
The Sooners, after having spent 30 minutes forgetting how to play defense and trying to have Trevor Knight reenact Sam Bradford, responded after halftime with an opportune and solid defense and ran the ball with force, turning away a much improved and talented mountaineer team 45-33 in Morgantown Saturday night. Couches were set ablaze. Remaining tooth was knocked out. Drain cooler moonshine flowed like wine. Oklahoma escaped a night game on the east coast no worse for wear.
Samaje Perine broke the will of the West Virginia defense, running for 242 yards, 7.1 yards per carry, and four scores. Trevor knight mushed through an inconsistent throwing day and ridiculous game planning. The secondary was not good. The pass rush had difficulty making hay until late in the game. And Alex Ross had yet another game changing big play. Dude may not be a 20 carry back, but he is a home run threat when he touches the ball.
As I write this column on my return flight from Vegas, emitting foul body smells and doing everything possible to not yiff on a 737, I maintain that despite the first 28 minutes or so, I never got the feeling OU was going to lose. It didn't make sense that Stoops would allow Knight to throw the ball in the second half as a certain someone allowed him to do in the first. I also believed that at some point the defense was going to get to Clint Trickett, that he wasn't going to march them up and down the field all game.
This is a very good OU squad. You aren't going to hold every team on your schedule to no first half points. You aren't going be able to play your backups every week. In order for this team to be the team they can be, they will have games were things aren't perfect - where you have to on the road and grind out a win.
-
9) Well, hello there Samaje Perine
Adrian Peterson was a great running back as a freshman. He went for 225 against Texas when no other aspect of the offense was working. But that was an OU team coming off a national championship appearance. What Samaje Perine did Saturday night was legendary.
34 rushes. 242 yards. 4 touchdowns.
On a night when Trevor knight looked very average, Perine was a 240 pound freight train hammering the mountaineer defense, particularly in the fourth quarter. Oklahoma ran 14 plays in the final stanza. Perine ran the ball on 12 of those plays for 103 yards. Reminded me of another Sooner running back in the last 15 years who was asked to carry the offense against a decent team on the road, and was so wildly successful when asked to do so. Keith Ford is a stud. Alex Ross is a sprinter.
Samaje Perine is a damned beast. And he's only 19. How many relatively unknown players have come through the Sooner system with great hype, yet never lived up to the hype? Coaches and teammates were dead ass right about this guy.
-
8) Return of the Stay Puft OC
I am getting tired of Josh Heupel's determination to turn Trevor Knight into Landry Jones. Knight is still a better runner than passer. Heupel's appears to be the only guy in the country who can't see that. While struggling to move the ball in the first half, JH ordered up SIXTEEN passes the first 20 minutes. He also ordered Knight to runs zone read without the read. Knight ran the ball a grand total of ZERO times. A dual threat quarterback who isn't a dual threat. A pocket passer who isn't a pocket passer. It should be a concern to all our fans that JH still goes back to what he knows best when things aren't perfect - throw short, throw short, throw short.
The excuse for self containing Knight is bogus - "we don't want him to get hurt". What's crock of shit. Jason White tore up his knees on non contact roll outs. Knight must be allowed to do what he does best. Which is not throwing the ball like he's BJ Symons.
Lay your balls on the line, coaches. Oklahoma will not win the big one if this shit continues.
-
7) Auburn at Kansas State
So much for the demise of SEC defense.
Thursday evening provided the college football world with the best matchup of the week. While struggling on offense most of the game, Auburn held a game Kansas State to 285 total yards, including a paltry 40 on the ground, and turned the Wildcats over three times, two of which led to field goals and provided the final margin of victory for the Tigers. The contest smacked of old school Big 8 football many years ago, less that whole Kansas State being the worst college football program in history. The Wildcats matched the Tigers on the defensive side of the ball. The vaunted Auburn Tigers offense was held to 20 points and 359 total yards.
Despite the relatively low score and 600 combined total yards, it was a fantastic game to watch. Moreover, KSU looked like the better team for much of the night. If not for the turnovers and critical missed field goals, the Wildcats win this game. I hate to call this loss a moral victory for the conference, but it kinda sorta was. This Auburn offense, despite losing some huge pieces off last years team, is stout. And for most of this game, Kansas State held them in check. The Wildcats in turn had very little issue moving the ball on offense. But bad turnovers and missed field goals overshadowed the good.
-
6) ESPN FPI power index
I hate bullshit conspiracy theorists who think ESPN has something against OU or only wants the SEC to be successful. But this right here? It's some stank ass bullshit: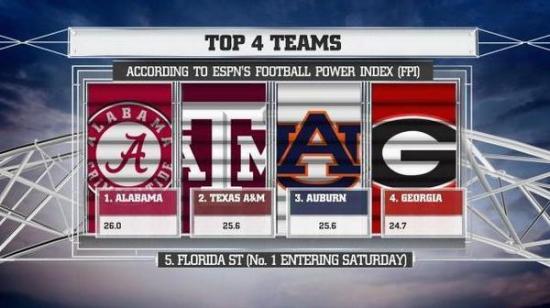 Klol
I understand the idea of the poll is to predict future results and not necessarily present greatness. But c'mon now. You all aren't even trying. 2-1 Georgia better than 4-0 Oklahoma ...
-
5) Las Vegas
F. M. L.
Day drinking. Poolside cabana. Blackjack. Club Drai with a surprise appearance by Iggy Azalea.
Hours lost. Days blurred. Oh well. that's how a successful professional from the 2% rolls.
-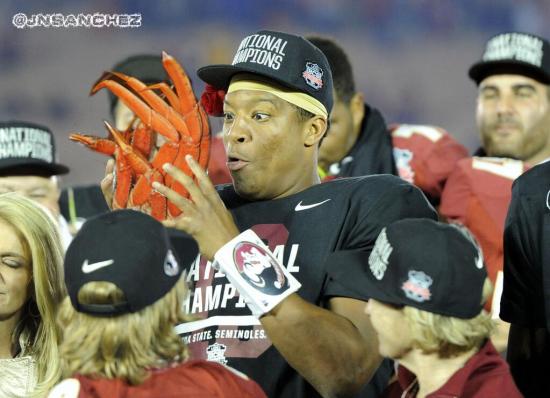 4) Winston-less Florida state escapes Clemson
Related, but only ancillary - the line on this game went from last weekend 22.5 to 10.5 by Saturday morning. Which is crazy, but not nearly as crazy as the fact the books didn't remove the game. And of course I still lost. Which sums up my gambling in the desert, and was neglected in the prior paragraph because #constantdrunkinVegas
In any event, Florida state looked very average at home Saturday night and did itself no favors by proving they pretty are much one seafood lover and the 21 minions. The Seminoles struggled to get much going on offense much of the night, relying on their defense to defeat an average Clemson squad at home 23-17 in overtime. With FSU's ground game nonexistent ... against a Brent Venables coached defense ... back up quarterback Sean Maguire was forced to throw 39 passes, completing 21 for over 300 yards and one touchdown to go along with 2 picks. FSU was outgained by nearly 100 yards, lost the time of possession battle by 5 minutes, lost the turnover battle, committed more penalties and amassed a paltry 27 yards on the ground.
And still won.
FSU has not looked impressive in the early season. But they continue to plod along and remain undefeated. And since the ACC is an abject failure as a football conference, they are unlikely to lose until the new year. But this is no the same team it was last year.
-
3) Oklahoma State blurb
Just in the spirit of equal time.
-
2) Final Four
Oklahoma: Big road win. One more away game then back to Dallas. Baylor still looks frightening.
Florida State: Sans Winston, beats Clemson at home. No real hurdles remain.
Oregon: Sneaked out a win against a bad Wazzu team. PAC 12 still looks weak.
Alabama: Rolled Florida, but any defense that allows Florida to score 21 points isn't very good.
-
1) Predictions
Oklahoma State @ Texas Tech
There is no reason to believe Texas Tech can play with Oklahoma State. They aren't any good. They were hammered by a very average Arkansas team at home - an Arkansas team that OSU would handle with ease. BUT ... it's a Thursday night game. And strange stuff happens on Thursday nights.
OSU: 42
Tech: 35
-
Oklahoma: Off. Nobody loses. No one gets hurt.
Stay in touch
Sign up for our free newsletter