Everything Else
Stick a transvaginal wand in the ultrasound abortion law, it's done…
11:04 AM EST on November 13, 2013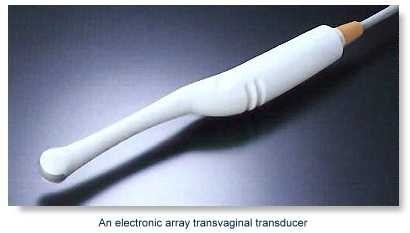 Back in 2008, Oklahoma lawmakers cemented their status as one of the most draconian governing bodies in the country when they passed legislation requiring that an Oklahoma woman must have an invasive ultrasound exam performed, and look at images of the fetus, before she could get a totally legal abortion.
The law, which was passed through an override of a Governor Henry veto, was immediately challenged in the courts. It was first struck down by the Oklahoma Supreme Court in 2009 for violating the commonly cited "single subject rule." Not to be deterred, the legislature reworked the law to comply with the Oklahoma constitution. Before it could take effect, though, a district court judge granted a temporary restraining order in 2010, and then a permanent injunction in 2012. The Oklahoma Supreme Court, because they are totally awesome people who always think of the little guy first, especially in the case of open records requests, upheld the lower court's ruling this past December and ruled the entire thing unconstitutional.
Despite all the rulings against the obviously unconstitutional law, Oklahoma Attorney General Scott Pruitt continued to waste state taxpayers money and fight for it all the way to the U.S. Supreme Court.
Via the New York Times:
In other action at the court on Tuesday, the justices declined to hear an appeal from a decision striking down an Oklahoma abortion law that required women to have an ultrasound image placed in front of them and to listen to a detailed description of the fetus before the procedure.

The ultrasound typically required a vaginal probe and had to be performed even if women objected. Some doctors said the requirement that they recite the description was a violation of medical ethics.

The Oklahoma Supreme Court struck down the law in December, saying it conflicted with a 1992 United States Supreme Court decision protecting the constitutional right to abortion. In their brief to the justices, state officials said the law was consistent with the decision, which upheld part of a Pennsylvania law calling for informed consent from women seeking abortions.

In urging the court not to hear the case, Pruitt v. Nova Health Systems, No. 12-1170, operators of Oklahoma abortion clinics said the law was "rare if not unique."

"This is no garden-variety 'informed consent' law," their brief said. "It does not merely make information available to a woman who wishes to terminate her pregnancy; it compels women to undergo an invasive medical examination and listen to a state-scripted narrative even if they object."

As is their custom, the justices gave no reasons for their decision not to hear the case. Last week, the court dismissed an appeal from a decision striking down another Oklahoma law, an effort to limit medicinal abortions.
That's a cool. My only concern is what's going to happen next. You know Sally Kern, Mike Reynolds and the rest of the Derplahoman army are already forming a Southern Baptist prayer group to conjure up new draconian laws to attack the reproductive rights and personal freedoms of Oklahoma women. I still wouldn't be surprised if the go with some of the ideas pitched in this old Onion video:
Those are good ideas, but if they're smart, the Derps will package an anti-abortion bill with a pro-gun rights law. There's no way the courts will strike down a law that expands gun rights. For example, maybe they could mandate that a women must apply for an open carry permit and pass a gun safety class before getting an abortion. Of course, the Derps would probably be against that law because it would require a permit for open carry, so what do I know. I guess we'll just have to wait and see what they come up with. I doubt they'll disappoint.
Stay in touch
Sign up for our free newsletter