Everything Else
Oklahoma is a bad place for women and good place for luxury apartments. Also, OSU has hipsters.
1:45 PM EDT on October 1, 2013
Here at The Lost Ogle, we keep tabs on all those random Internet lists and rankings that mention or reference something about our home state. Every now and then, we compile some of them into one simple post for your viewing pleasure. We call it "Where We Rank."
Remember, all the sources mentioned in this post are 100% legitimate and reputable. In no way are any of them desperate link-baits and content fillers created by websites looking for easy page views and referrals.
Here we go:
HerCampus.com named Oklahoma State the 4th Best Hipster Campus in the country. Since the KFOR.com newsroom is apparently run by a bunch of 19-year-old girls who read HerCampus.com, they treated the ranking as a legitimate news item.
Via KFOR:
Oklahoma State University has been voted the third most "hipster" college in the nation by HerCampus.com.Oklahoma beat out other universities like Brown University, Colorado College and the University of California for its spot.According to the website, Oklahoma State received "bonus points" for adding local culture into their hipster fashion.OSU senior Lis Dewell told the website, "We may be from Oklahoma but that doesn't mean we don't know how to make cowboy hats and boots hipster."Portland State University was voted second place and New York University first.
That's kind of ridiculous. Did they get hillbilly confused with hipster? How exactly did HerCampus determine OSU was such a Hipsteropolis? According to the website, this is how the list was compiled:
Here at HC, we're plugged into what's going on at colleges across the country. With a team of more than 3,000 students at more than 200 colleges and universities contributing to our site, we've got the inside scoop on who's doing what, where. So with the new school year rapidly approaching, we thought it only appropriate to stack the schools… Her Campus-style.
So a few girls came up with a random list, put Oklahoma State on it, and KFOR gives it coverage and attention. I guess you can say KFOR got linkbaited... Her Campus-style. Knowing what we know about KFOR, that's not surprising. Just about any random website or organization could put OKC in a top 10 list and they'll give it coverage. Hell, Oklahoma City doesn't even have to rank in the top or bottom ten of a survey. They'll still tease it and give the story a misleading headline. Kind of like....
-
This...
Survey: OKC ranks in 'Safest and worst driving cities in America'Which city has the best drivers in the nation?According to a new survey, folks in Fort Collins, Colorado, take the title.All State Insurance released the report naming Fort Collins the safest driving city for the third year in a row.According to the report, the average American will be in a collision every 10 years.The most likely place for accidents?Our Nations' Capital topped that list for the sixth year in a row.Oklahoma City ranks near the middle of the safest driving cities, landing at 81.
So, we're the 81st safest driving city in America? Is that good or bad? Thanks for putting it in context, KFOR.
-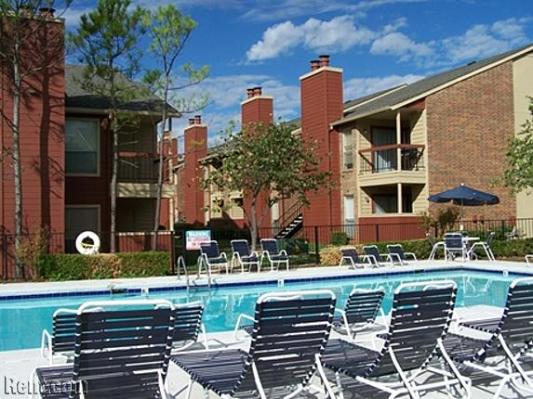 ApartmentGuide.com named Oklahoma City and Tulsa to its list of 10 Affordable Cities Where Luxury Apartments Are Within Your Reach:
We looked at our internal data for the cities with apartment listings that have the lowest rental rates for one and two bedroom units, yet also include top amenities and offerings, such as air conditioning, a laundry facility, a dishwasher, a fitness center and a pet-friendly building policy. These metros offer apartments with the perks that make a place feel like home.1. Tulsa, OK2. Tucson, AZ3. Greensboro, NC4. Huntsville, AL5. Birmingham, AL6. Indianapolis, IN7. Phoenix, AZ8. Columbia, SC9. Oklahoma City, OK10. Kansas City, KS
Yes, nothing says "luxury living" like having an air conditioner, dishwasher and an on-site laundry facility. Imagine if you could find one with a swimming pool, fitness center and tennis court! That's "Lifestyles of the Rich and Famous" material right there.
-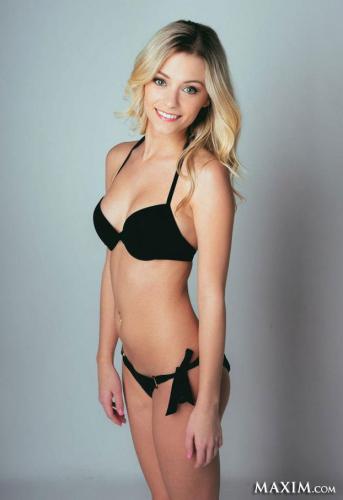 In a ranking that is actually reputable and not very surprising, the Center for American Progress ranked Oklahoma as one of the worst states for women.
Via News 9:
A new analysis ranks Oklahoma 48th in the nation for how women are faring in 36 different economic, leadership and health indicators.The report was released on Wednesday by the Center for American Progress, a Washington, D.C.,-based non-partisan research and educational institute.The report, entitled The State of Woman in America, says Oklahoma women suffer from the third-highest maternal mortality rate in the nation. That means women in Oklahoma are more likely to die from pregnancy-related medical complications than women in 47 other states.The report also says Oklahoma is among the top 10 worst states in the nation in terms of infant mortality. Across the nation, the state has the second-lowest rate of OB-GYNs to the female population, with only one OB-GYN for every 18,713 women.
Oklahoma may be an awful state for women, but things can't be that bad. Just look at the pretty girl above. Her name is Molly and she's from Oklahoma City. She's 5'1", 92lbs and a finalist for the Maxim Hometown Hottie Contest. If Oklahoma is such a bad place for women, how could she make it so far in the contest?
Also, even if this state does suck for women, they shouldn't take it personal. I'm sure men, children, dogs and just about any other thing living in this state has it bad, too.
-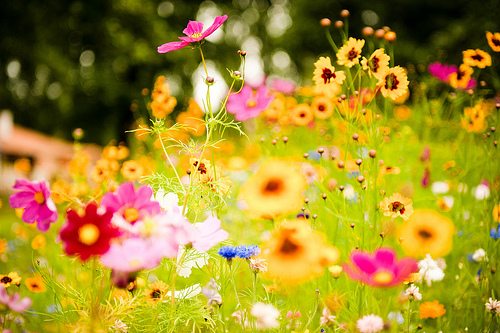 Via KFOR, we learned that Oklahoma City and Tulsa are two of the 10 Worst Cities for Allergy Sufferers:
If you suffer from allergies and hay fever, it will come as no surprise that Oklahoma City and Tulsa rank in the top 10 worst U.S. cities for allergies.The Asthma and Allergy Foundation of American ranked Oklahoma City #5 and Tulsa #10 for the worst fall allergies.
I kind of agree with KFOR for once. Just like them, I also think it "comes as no surprise" that Oklahoma City made this list. What is surprising is that we're not number one. That should totally discredit the study.
-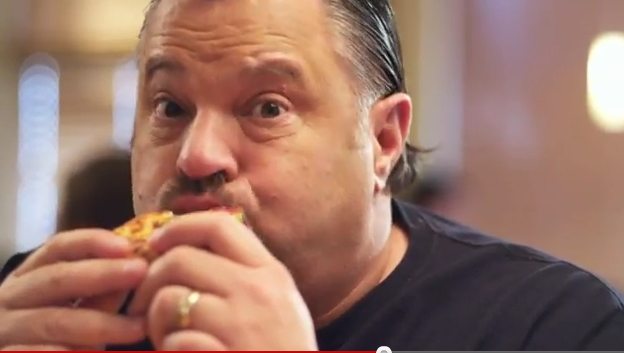 Of course, a "Where We Rank" wouldn't be complete without some obnoxious website calling us out for being fat, lazy and suffering from heart disease. The American College of Sports Medicine ranked OKC the least healthiest city in the country.
Via Calorie Lab:
If you're looking to move to a new city, you should probably avoid these five. The American College of Sports Medicine graded the 50 largest metropolitan areas in the country, and gave each an Annual Fitness Index (AFI) grade, based on obesity rates to activity levels of residents."These communities just don't have the right environment to support people who want to be physically fit," said Walt Thompson of Georgia State University, who oversees the annual AFI.Cities with high AFI scores are ones that have infrastructure such as parks, swimming pools and other community facilities that make physical activity easy for residents.The American College of Sports Medicine based this year's scorings on data from the U.S. Centers for Disease Control, as well as information from public and private agencies. Each city was ranked on a number of factors and were given a score based on the average of those rankings...1. Oklahoma City, Oklahoma: 31.2/100Oklahoma City is the least healthy city in America. Residents do not get enough physical activity, nor do they have enough fruits and vegetables in their diet. They also rank in last place for residents who take public transportation to work. Oklahoma City also does not provide enough fitness facilities for the community, except for golf courses. AFI experts actually met with the city's mayor last year to suggest ways they can improve the health of residents. Thompson said they have taken some suggestions into account, "but it takes awhile for policy changes to take effect."
That sound you heard was Ed Shadid issuing a press release.
-
Anyway, that's it for this episode of Where We Rank. If you stumble across any list or ranking we should know about, send it our way.
Stay in touch
Sign up for our free newsletter