Everything Else
WATCH WHAT HAPPENS: 5 OKC-Based Reality Shows We Are Pitching to Bravo
12:38 PM EDT on July 17, 2013
Editor's Note I: We'd like to welcome Louis Fowler to the TLO Contributor Circle. You may have seen his work in the Oklahoma Gazette or those erotic comic books he leaves lying around on the bus. 
Editor's Note II: We acquired the "Real Housewives of Oklahoma City" teaser/ trailer / pitch video (above) through the Ogle Mole Network. Uhm, who wouldn't want to watch those ladies? Also, notice how it's no longer using the "Real Housewives" brand. Bravo must hav good lawyers.
No matter how much I want to be, I am no Annette Colbert-Latham.
I am not a small-craft airplane pilot, even though I have been asked to leave numerous Southwest flights due to my considerable girth. Sadly, I've never gotten a degree from the DeVry Institute, but do I throw my wallet at the TV screen whenever that one dude hanging out by the underpass in the Everest College commercials starts screaming at me. And, probably worst of all, I have never had a pitch meeting with the CEO's of major advertising companies like Coca-Cola and Cheesecake Factory in luxurious Beverley Hills, California.
But maybe now I don't need to…
Now that Oklahoma City is in the reality spotlight thanks to the success of Street Outlaws and all the recent hubbub over Colbert-Latham's extraordinarily unbelievable feat of bringing the Real Housewives franchise to the Big Town, one can be sure that there will be a Bravo producer on every street corner, keeping an eye open, looking for the latest and greatest in real life that OKC has to offer. So let me be the first, Bravo, to formally submit my pitches to your network, possibly for inclusion on your 2013-14 programming schedule.
Just please reassure me that a degree from DeVry is not necessary. Please.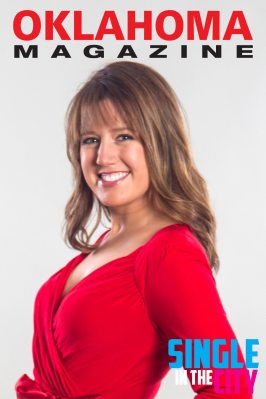 1. Who Wants to Date a KFOR Meteorologist?
The forecast calls for romance as KFOR's adorable spitfire, Emily Sutton, one of the most eligible bachelorettes in OKC, steps out from behind the green screen and into the yellow glow of the Oklahoma moonlight as she looks for love in the wedge fronts of some of Oklahoma City's hunkiest men.
Like a Dominator 4 in an F5, Emily will put these bachelors through their paces as they all try to win her pleasantly affable heart. Can they compete with her in an early morning jog around Lake Hefner? Will they be able to resist the temptation of her sultry former roommate Joleen and her melons? And will they be able to cope with her throwing herself in numerous dangerous situations, or will they run away in shambles, realizing that no man could ever tame this wild heart of hers?
Hosted by "Emmy-winning entertainer" and remarkably life-like Muppet Lucas Ross, Who Wants to Date a KFOR Meteorologist will add a high-pressure front of romantic suspense and sexy intrigue to the Bravo line-up.
-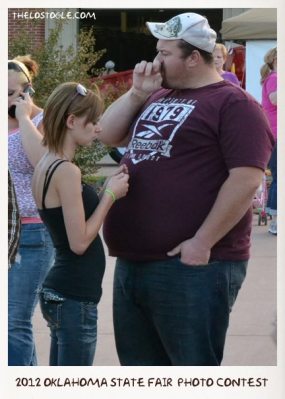 Real Common-Law Wives of Oklahoma City
The number one complaint, when I was reading the comments on The Real Housewives of OKC's Facebook page, was that these  "real housewife" shows, with their well-to-do upper-crust women who spend their days getting spray tans and drinking mimosas in no way represent what it means to be a "real housewife" in Oklahoma City. "Put me on your show, I'll show you what a real housewife is!" many a stirrup-panted hausfrau would manage to type in between reruns of Judge Joe Brown and Judge Alex.
Ladies, your comments have been heard! You can keep your fancy mansions and your pretentious Nichols Hills and your judgmental LifeChurches, because The Real Common-Law Wives of Oklahoma City are taking over and they're gonna add a little bit of domestic disturbance to your humdrum lives! From the backstage of the Red Dog to the apartment complexes of Del City and from the clearance sweatpants rack at Ross Dress for Less to the Bump-It aisle of a Sally Beauty, Real Common-Law Wives will bring the "reality" back to reality programming. These ladies might not be technically married, but this is a hit show that'll you'll want to shack up with within hours of meeting!
-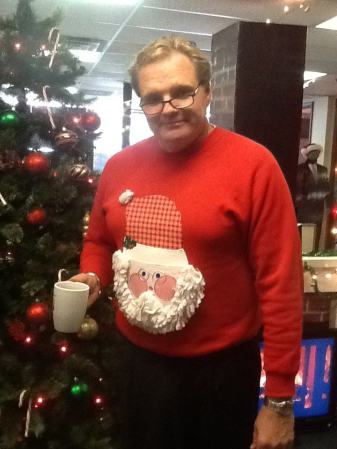 The MOgles
Anchor-bros Kevin, Kent and Kelly are tired of reporting the news—they want to make the news! The fellas team up for a newsworthy venture that'll put them behind the camera: as movie moguls! The trio have only 90 days to cast, shoot, edit and release their adaptation of the unreleased Stephen King novel The Hell Wasp or find their financing pulled, leaving them with only "two cents" to their name.
The drama, however, is not always on the silver screen, as behind the scenes tempers clash and massive foreheads butt when each Ogle's vision is threatened thanks to unpredictable weather, unpredictable egos,  and even more unpredictable behavior from the cast of 10 million wasps! The Ogles will quickly learn that nothing stings quite a much as trying to make in Hollywood, but at least they've got each other! And soon, hopefully, they'll have Bravo.
-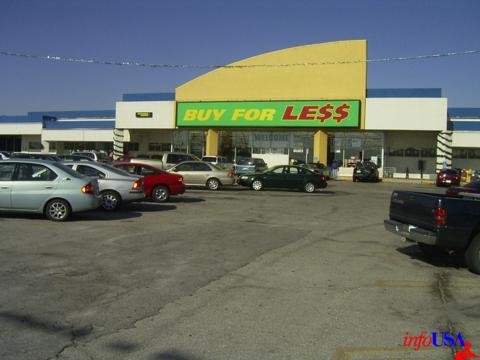 Escape from Buy For Less
The discount grocery store Buy For Less, at NW 23rd and Penn, is either the most dangerous or entertaining grocery store in Oklahoma City. Just parking your car will invariable lead to being accosted by a various drifters looking for spare change, hookers looking for spare semen, or cops looking for spare minorities to accost. You may get into Buy For Less, but you'll never get out alive…until now. Escape from Buy for Less is an endurance race against the clock that makes Survivor look like Double Dare.
Every week a prominent Oklahoma City personality is kidnapped and hidden somewhere in the bowels of B4L. Each player is injected with Plutoxin Seven--a virus that will shut down their nervous system within 12-hours; find the victim, get the antidote! But be careful: a double-coupon of post-apocalyptic death could be hiding behind every aisle of red-tagged Max Value savings! Escape from Buy for Less is A-number one entertainment for the human race…or what's left of it.
-
Who Video Vigilantes the Video Vigilante?
Some consider Brian Bates—the Video Vigilante—a hero. But most consider him a monster...or pervert...restaurant reviewer.
Just imagine with me, if you will: your wife has just died. You need something to numb the pain. You need something to feel human again. You need the closeness, the intimacy, of another human being. You cruise up and down South Robinson, trying to find the one of these blessed scarlet ladies who somewhat resembles your dearly departed and for one split second…your sadness is gone. But then BLAM! This nosy nerd with a video camera is all up in your face, shouting holier-than-thou platitudes while you struggle to pull your Dockers up  in the middle of the southside Sears parking lot.
Every year hundreds of innocent men, simply looking for some form of sexual healing, are accosted and harassed by this mini-DV of a man. Now it's time for the Johns to fight back! In Who Video Vigilantes the Video Vigilante?, a crack-team of prostitutes enthusiasts follow Bates around day and night, from the sanctity of his home to the backseat of his stakeouts. They'll eventually catch something and we don't mean AIDS! Bates is about to get a taste of his own medicine, and its latex flavored! Who Video Vigilantes the Video Vigilante? We do! Let's take back our streets, Oklahoma!
-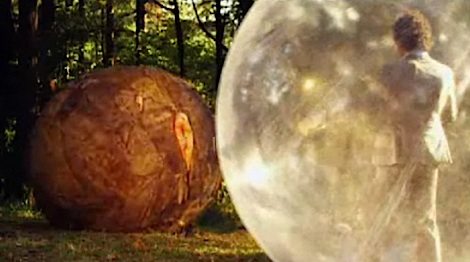 Wayne Coyne's Vaginal Intrusion Martian Street-Rocket of Heteronormative Sex-Magick
Sorry, that's actually a reality show I'm pitching to the dudes at Bang Bus.
-
Louis Fowler is a Pop-Culture Vigilante. Native-American/Mexican-American. Curandero Catholic. Former Conservative. Profoundly Divorced. Comically Overweight. Oklahoma Gazette. DAMAGED. 2013 Plaza District Hot Dog Eating Champion. He can be followed don Twitter @LouisFowler.
Stay in touch
Sign up for our free newsletter