Everything Else
Christina Fallin is hanging out in Southeast Asia with Desmond Mason….
2:00 PM EDT on June 14, 2013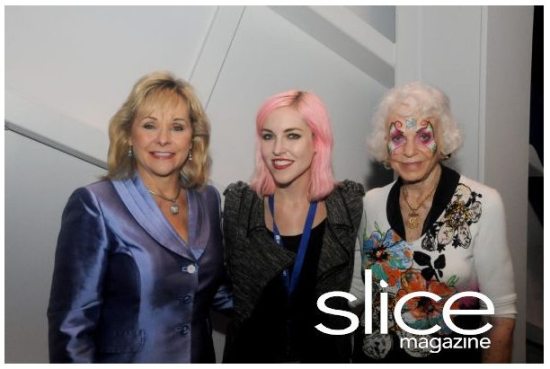 Next week, Governor Mary Fallin will be attending an air show convention in Paris, France.
Via NewsOK.com:
Gov. Mary Fallin will lead a delegation of aerospace companies and economic development agencies to participate in next week's Paris Air Show.

The 50th Annual Paris Air Show, Monday through June 23, is expected to attract more than 200,000 visitors and feature more than 2,100 exhibitors representing 45 countries.

Two years ago, Fallin was criticized about the cost of sending four state officials to the air show, which is held every other year.

Records showed that the state paid for $400-a-night rooms at a luxury Paris hotel, $188 daily meal per diems and more than $3,000 in airfare. Fallin didn't attend the show in 2011 but defended Oklahoma's participation.

Several private Oklahoma-based aerospace companies, along with a delegation from the chambers of commerce in Ardmore and Oklahoma City, also participated in the 2011 show and reimbursed the state for nearly half the $154,000 total cost.

This year, more than 55 companies with a presence in Oklahoma will exhibit at the show. The Greater Oklahoma City Chamber, the Tulsa Regional Chamber and the Broken Arrow Chamber of Commerce all will be represented in the Oklahoma delegation.
This isn't a surprise. Other than relaxing in her scalding hot tub, we all know that Governor Fallin's favorite part about being the CEO of our state is taking "business trips" on the taxpayer's dime. What is a surprise is, though, is that Christina Fallin won't be tagging along on this trip like she did the Governor's recent workcation to Boston. That's because the pink haired fashionista is vacationing in Southeast Asia with Desmond Mason.
Wait? What? From Christina's Instagram: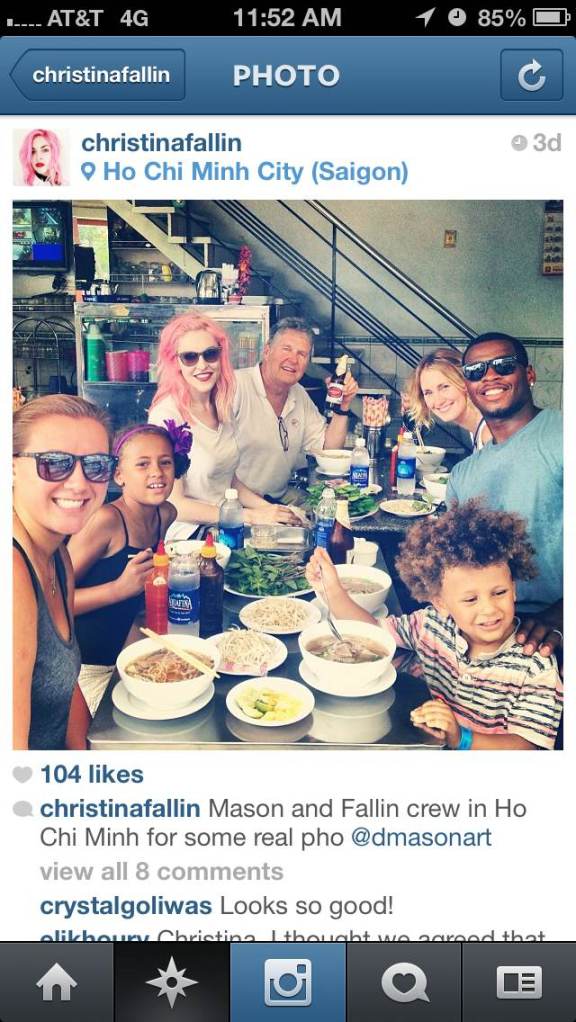 Question: Is it more pretentious to take an Instagram of a bowl of pho at a restaurant on Classen, or with Desmond Mason and pho in Ho Chi Minh City?
-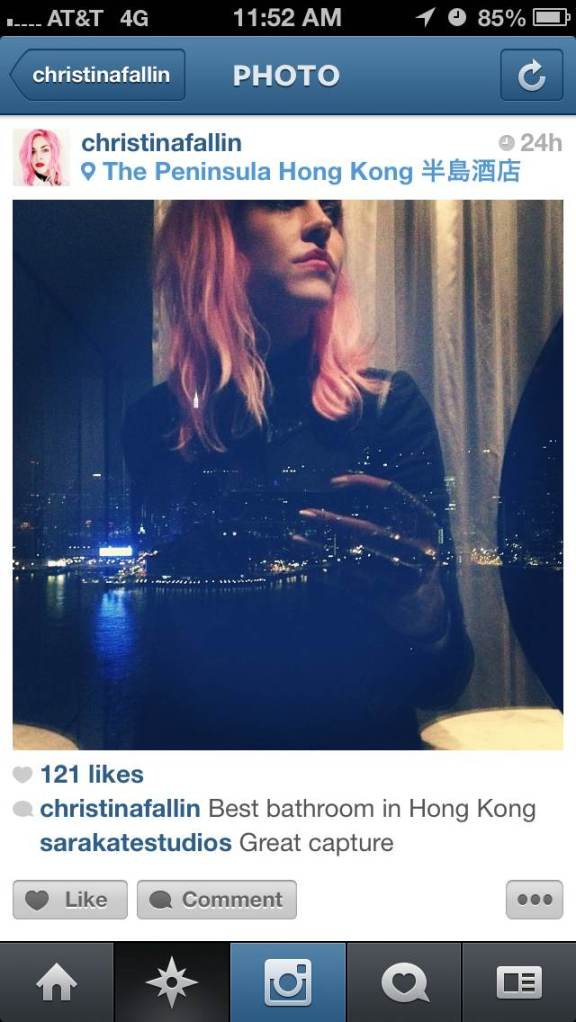 One has to wonder if the point of this trip was to go halfway around the world to get the best pensive hipster bathroom selfie the world has ever seen. She probably could've gotten the same reflection effect by taking a picture of herself in the two-way mirror  in a City Bites bathroom.
-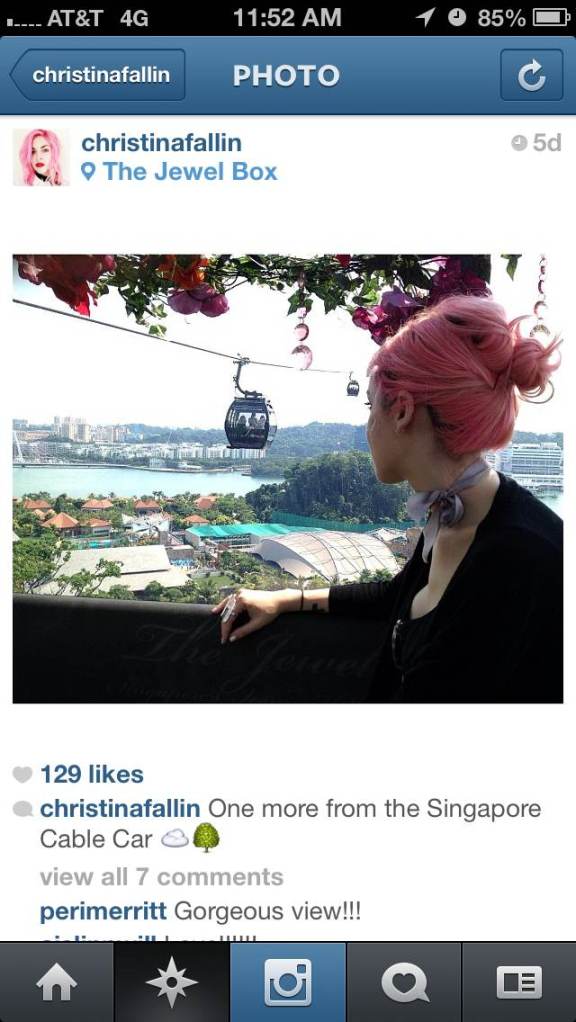 This cable car would be a great setting for a music video. It's too bad that Milk on Milk probably won't be releasing any more songs.
-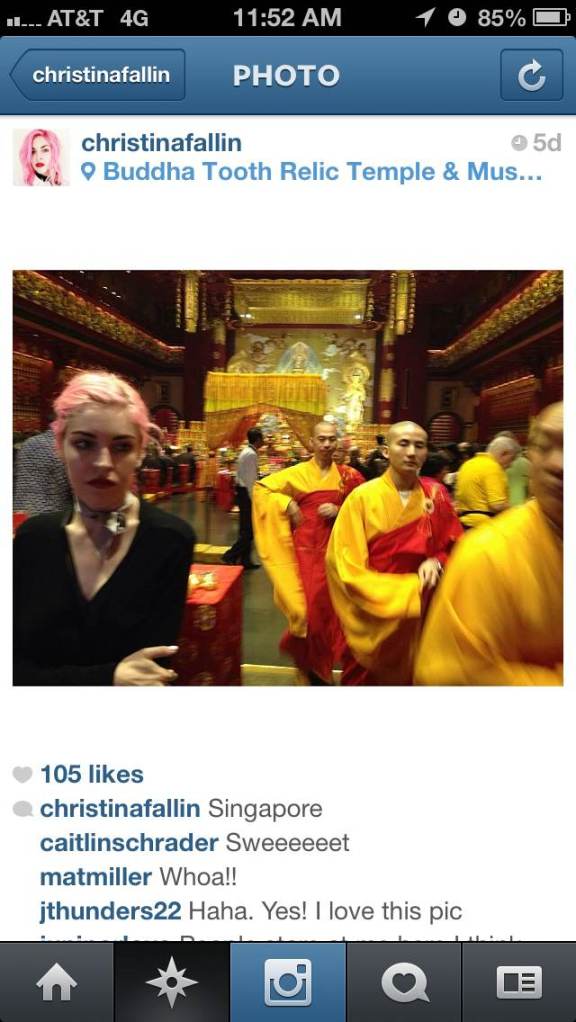 Buddhist monasticism? Christina is not impressed. I mean, for reals. Girl does yoga. She is so totally centered.
-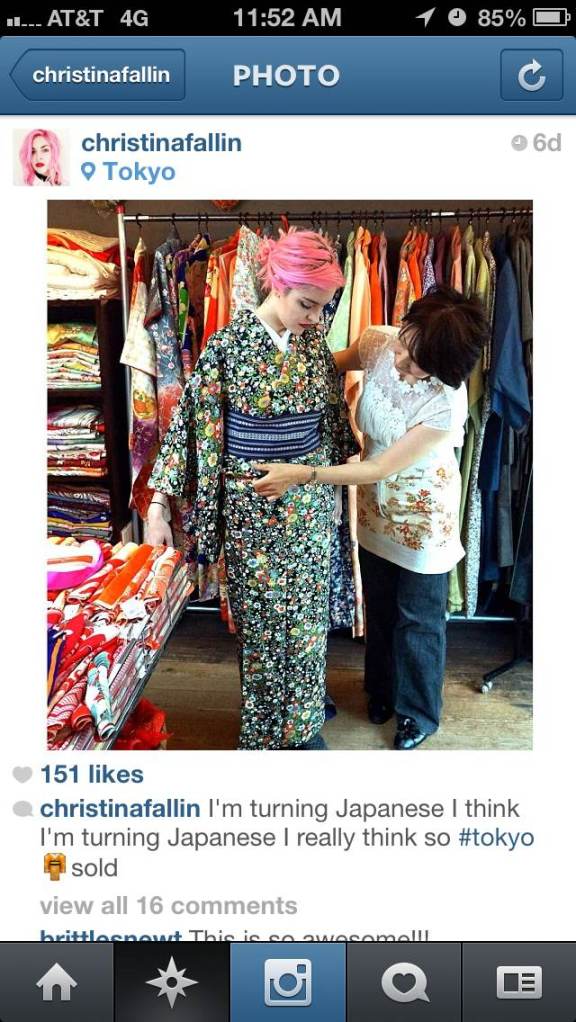 This made me think of Lost in Translation, and that scene with Scarlett Johansson in a pink wig. Did Christina meet her Bill Murray on this trip? Did he whisper something in her ear at the end? Who has been taking all these pictures of Christina for her own Instagram? We may never know.
-
In hindsight, I guess there's still a chance that Christina could meet up with her mom in Paris. That wouldn't surprise me at all. Remember, Christina is a pilot. I bet she goes out there to look at fancy planes, buy an extravagant berets, and eat chocolate souffles on a sidewalk cafe with her mom.
Anyway, I would write more about this but it's Friday and I have to go console Clark Matthews. Other than Keiton Page and Bryant Reeves, Desmond Mason is his favorite OSU Cowboy. In fact, he named his patented triple jump king maneuver in checkers the "D-Mase." Poor Clark Matthews may never be the same.
Stay in touch
Sign up for our free newsletter