Everything Else
5 things to steal when you're in Norman…
8:30 AM EDT on May 8, 2013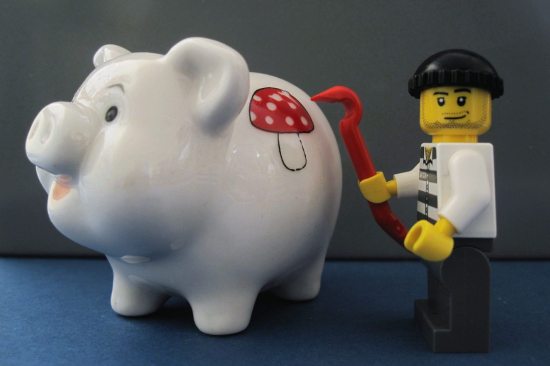 Times are tough for students. I should know. I've been going to school for the past 22 years, and just finished my last assignment ever last night. (That is, last assignment until I decide I need to go get a Ph.D.) When you're a student, it seems like if it's not one thing, it's another. Either you have a terrible part-time job or you have a professor that won't cut you a break. But most likely you're just straight up broke, because paying rent, buying dollar beers, and stocking up on scantrons is crazy expensive.
And while I have worked a seriously strange combination of odd jobs throughout my tenure as Norman's favorite kid with a Peter Pan complex, there are others who get more creative. No, I'm not talking about donating plasma, though that's not a bad gig. (Seriously, it was the first time that I was monetarily rewarded for weighing a lot because they pay you based on your size.) I'm talking about robbing banks.
NORMAN, Okla. – The FBI is searching for a bank robber after the suspect hit the OU Federal Credit Union on W. Lindsey around Tuesday morning.
The man handed the teller a note demanding money.
He then put the cash in a white plastic grocery bag and fled on foot.
The surveillance pictures aren't great but you can see the suspect wore a neon yellow hoodie.
You can call the FBI hotline at (405) 290-7770 if you think you might know the man's identity.
Someone in a neon hoodie did something in Norman. If you're laughing at that, it's because all the kids these days are wearing those crazy Day-Glo colors and you'd be hard pressed to single them out. Though, kudos to this dude for thinking of that and not going with the traditional solid black ensemble of the bank robbers of yore.
Now, I guess a bank is a good thing to rob to get money. But this got me to thinking. There are probably a lot of really good things to steal in Norman. Even if they aren't money, they are sure to draw a lot of cash in a back alley transaction. So, here's a list of all the things that I recommend someone steal in Norman other than money from a bank.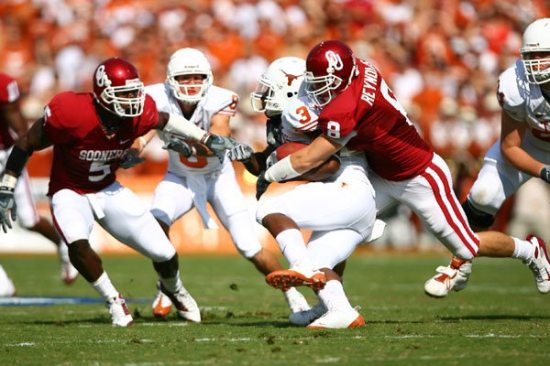 Anything off the walls in Penny Hill Deli
How do these people have so much OU memorabilia? There isn't a single square inch of wall visible at either location. And if you're going to go there to steal a penant or rookie card, you may as well pick me up a reuben sandwich. Please?
-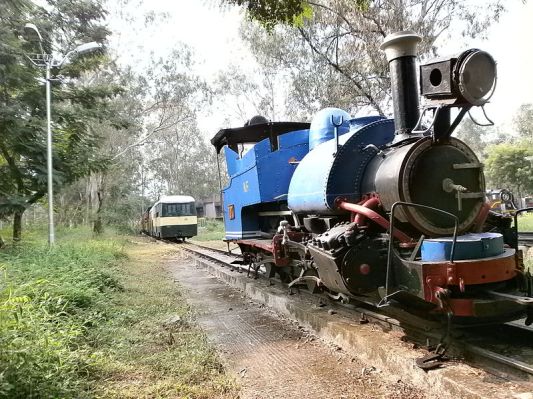 The train from Dental Depot
Remember when the Grandy's in Norman used to be a site for the hippies to stand and ask you to honk for peace. Now it's the site of a dentist franchise sort of a thing. You can get braces there on Saturday, or you can steal that train out front. You may not be able to sell it, but you'll be a legend, and that's worth more money.
-
The first edition Huck Finn at OU's library
If you're down with Craigslist, you can bone down in the library. But if you like literature and money and a life that is reminiscent of the character played by Johnny Depp in The Ninth Gate, then you know all about how cutthroat the world of books can be. I swear once as an undergrad I found a first edition copy of Huck Finn in the decks. It's my second biggest regret in life that I didn't steal it.
-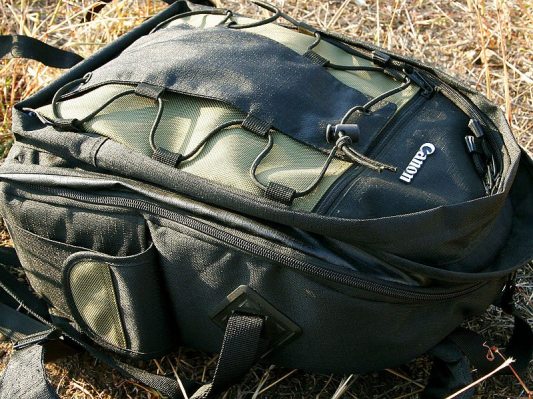 Abandoned backpacks
I know that people are wary of random backpacks these days. But stay with me on this one. I'm a pretty trusting person, but I don't leave expensive things lying around. If you go anywhere in Norman, you are guaranteed to find a backpack that has been left somewhere momentarily while its owner goes to the restroom or looks for someone they're supposed to be meeting. When you spot a backpack, it's a safe bet that there's a laptop in there as well as a wallet. Have at it.
-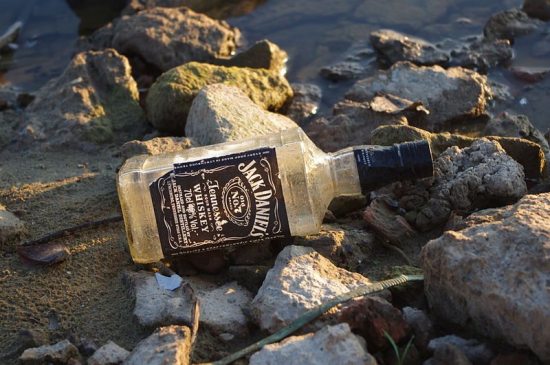 The Jack Daniels tree stump in front of Campus Liquors
I'm pretty sure the definition of art is turning a tree stump into a large representation of a liquor bottle. And if you don't steal this, I probably will someday.
Stay in touch
Sign up for our free newsletter