Everything Else
Let the party begin. Here's your Ogle Madness VI Bracket!
12:55 PM EDT on March 11, 2013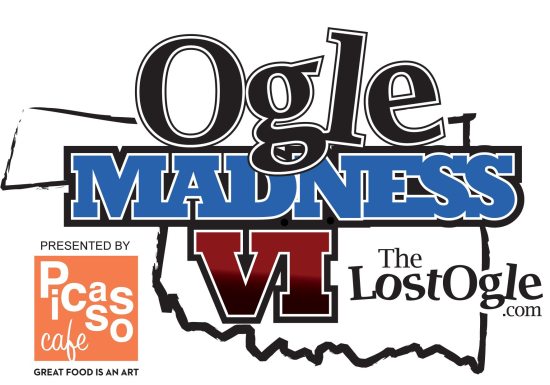 I've typed about six different introductions for this post and they all sucked. I wasn't sure if I should tease the bracket, explain how it works, or write an ode to Emily Sutton's bangs. Instead of doing any of that stupid stuff, I'm just going to get to the point. Behold your Ogle Madness VI bracket: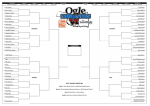 Here's the direct link: Ogle Madness 6 Bracket 
That was easy! The Madness gets started this week with our four play-in games. Then the full tournament begins next Monday.
Now time for a quick Q&A:
Q: I've never been to this website before. What in the world is Ogle Madness?
A: Ogle Madness is our annual Oklahoma celebrity tournament. Entering its sixth year, which is probably six too many, we take 68 Oklahoma people, places and things and seed them in a NCAA tournament style bracket. We then post the match-ups on the site and let you, our loyal Ogle reader, chose who you would like to advance. The person, place or thing that gets the most votes advances to the next round. The loser goes home.
Q: I'm a freakin' genius when it comes to these things. Are you running another "Pick the Champ" contest?
A: Of course we are! Ogle Madness VI is presented by our friends at Picasso Cafe in the Paseo. They are offering a $250 feast to one lucky mole who correctly picks the Ogle Madness VI champion! To register, simply email your pick to win it all to OgleMadness@gmail.com by 11:59pm Sunday, March 17th. At the end of Ogle Madness, we'll take all the correct picks and enter them into a drawing for a $250 feast at Picasso's on Paseo. If some cinderella takes over and no one picks the correct winner, everyone will be entered into the drawing.
Q: Who should I pick to win?
A: If you need some guidance, you may want to look at our previous Ogle Madness champions. Here they are:
Ogle Madness VI: Champion - Emily Sutton; Runner Up - Good Russell Westbrook
Ogle Madness IV: Champion -  Kevin Durant; Runner Up - Joleen Chaney
Ogle Madness III: Champion - Kevin Durant; Runner Up - Kristin Chenoweth
Ogle Madness II: Champion - Kristin Chenoweth; Runner Up - Carrie Underwood
Ogle Madness I: Champion - Lauren Richardson; Runner Up - Amy Mcree
Q: Anything else I need to know?
A: Sure, here are some other thoughts...
• All the brackets seem pretty balanced (nice job, selection committee). If I had to channel my inner Jay Bilas and pick the most wide open bracket, I'd have to go to with the Northeast. I can see six to eight people coming out of that one. The toughest region appears to be the Southeast, which could feature a replay of last year's championship game between Emily Sutton and Good Russell Westbrook in the Regional Final.
• Please only vote once per match-up. Now that we've gotten bigger, we always get some jackass or two who likes to try to rig the votes in certain battles. Because of that, results aren't final until we say so. If we discover someone is cheating, we'll ban them from the site.
• If had to pick a champ, I'd go with Kevin Durant. He was obliterated by Emily Sutton in last year's Final 4, but never underestimate the heart of a champion. My low seeds to watch are the Prague Valedictorian and Sparkle Titsworth. We don't know much about either entrant. I wouldn't be surprised if both made a deep run to the Sweet 16 or Elite 8.
• Thanks again to Picasso Cafe for being our sponsor. Also, a big thank you to Benjamin Bennett for designing the Ogle Madness VI logo. He wants to go on a date with Kate Upton.
• For fun, relive Ogle Madness III with us.
• Anyway, we'll have a more comprehensive look at the bracket throughout the week. And don't forget to email us you're pick to win it all to OgleMadness@gmail.com. May the Ogle gods be with you.
Stay in touch
Sign up for our free newsletter