ICYMI
Liz "Mean" Dueweke is engaged and probably leaving for Seattle…
10:53 AM EST on February 18, 2013
A few months ago, we lost Joleen Chaney — the second hottest and nicest girl in the Oklahoma City media — to an engagement. After hearing the news, I spent a couple of weeks in a state of shock. I was constantly weeping and asking "Why...Why," but after some deep thought and reading those books that inspired BeeBee Jonez to retire for six months, I realized the entire thing was probably a vast conspiracy by some conservative lobby group.
Well, it looks like my theory has been proven true. The conservatives really are out to get us! On Saturday night, KOKH Morning Anchor Liz Dueweke — the hottest and meanest girl in the OKC media — announced she is engaged to KFOR's AJ Mertz. In addition to that, we're hearing rumors that Liz may be leaving for Seattle! Talk about a double whammy. Not only does she get engaged, but then she skips town. Why don't you cut out our heart, show it to us while we're alive, and then tell us you've built up an immunity to iocane powder while you're at it?
First, here's a tweet about the engagement:
She may be mean and only lack a sense of humor, but congrats to Liz and AJ. We wish nothing but the best for them. May their first child be a masculine child.
In case you forgot, this is what her future husband looks like. He kind of gives hope to all other incredibly average guys that they can score a rude, totally-better-than-you hot chick if they get lucky: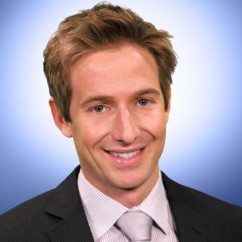 This is they type of clothing he wears: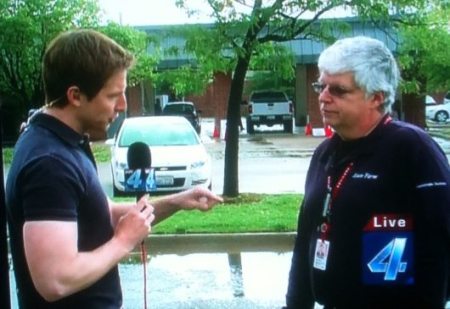 And this is his Twitter background pic: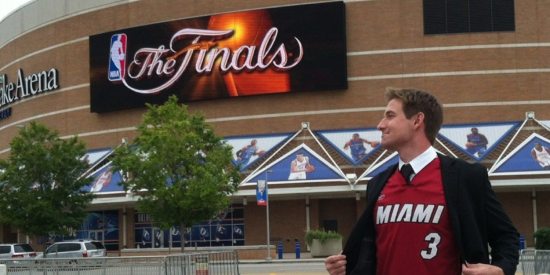 So not only does he get to bang Liz Dueweke and wear Baby Gap polos, but he's a Miami Heat fan. What a cruel world we live in.
Anyway, enough about that f-cknut, lets take a look at the ring:
And lets take a look a Liz pandering for compliments after posting a pic of the ring. It wouldn't be a Liz Dueweke post without that:
Of course, the pandering worked. Poor little Liz and her ugly hands!
-
In addition to her engagement, there's another development to this story. We think Liz Dueweke may be relocating to a new market, possibly Seattle.
Last week, I received a Tweet from a Mole pointing me to the following job opening on the Channel 25 website. It was posted on February 14th. They're looking for a new morning anchor:
KOKH-TV, is looking for a morning news anchor to join our team. If you are a news junkie who can't wait to get to work every morning, we want to hear from you!

The ideal candidate will be engaged with social media, be a proven performer on the anchor desk, and have the ability to ditch the prompter and ad-lib in breaking news situations. This is an exciting opportunity to help us take our morning news product to the next level. We are looking for strong writers with sharp news judgment and the ability to work well with others. Our anchors are expected to regularly interface with our community and make appearances on behalf of our stations. We are looking for individuals who are self-starters and who can generate their own story and sweeps ideas.

You will be required to produce daily content on a variety of platforms including internet, social networking and mobile along with other duties assigned by the news managers.
The Mole would not confirm or deny who, if anyone, is leaving Channel 25, but did mention the news station is "getting a new blonde" and that "Seattle is getting paid back for losing a basketball team." If the Mole is referring to Dueweke — and I think he/she is — that would make sense. I've heard rumors from Moles that Liz isn't the biggest fan of OKC, and she has one of those resume pages online.
Her departure would also help explain why AJ waited until now to pop the question. Think about it. If your hot, longtime girlfriend was moving to Seattle and you had to stay behind in Oklahoma City, wouldn't you lock that shit down? I wouldn't because I'm a smooth operator, but a smart man would get a ring on her figure and figure out a way to get to Seattle before she falls in love with some barista.
Anyway, we haven't confirmed that Liz is in fact leaving, but the Mole testimony and circumstantial evidence seems to point to it. Then again, perhaps we're wrong and the hot blonde the Mole was referring to was Tiffany Tatro. She's not a blonde, but I don't think anyone really pays attention to her hair color.
Stay in touch
Sign up for our free newsletter