Everything Else
2012 Worst of OKC: Intersection
7:00 AM EDT on August 24, 2012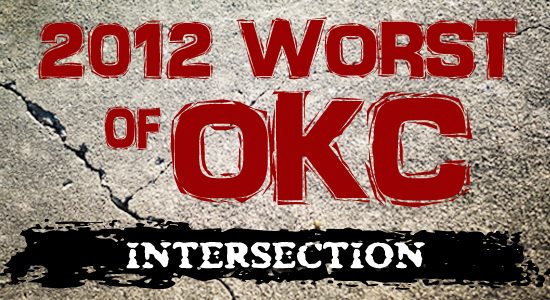 Happy Friday. It's time for everyone's favorite topic: Intersections!
Because this is the Worst of OKC, we excluded anything outside the actual city limits. Sorry 19th and I-35 in Moore for leaving you out of it. You would have won, I'm sure of it.
We also didn't include highway interchanges. Hefner Parkway, I-40 west bound and I-35 Southbound at 5pm don't count either. They're highways so don't even try to throw that into the comment section, traffic nerds.
So vote now! Maybe you're sitting at one of these intersections right this second which means voting on an internet poll is just the thing to help you suppress your traffic rage. You're welcome!
Penn and Memorial
When this intersection isn't flooded with water it's flooded with an influx of people either going to gorge at Krispy Kreme or buy barrels of mayo at Sam's. Because of the neat little stop light at the entrance to Wal-Mart some moron always going south wants to turn left thus backing up traffic to Kansas. Wal-Mart can wait. So can all other sub par chain restaurants at that intersection. You don't need it. I promise.
-
NW 63rd and May
Half Price books, Not Whole Foods and Chick-Fil-A all at the same intersection seems weird. On the NE corner of the intersection is a discount book store and a nature food supermarket. Both cater to hipster d-bags looking for bargains on books and flax-seed. The SW corner of the intersection is a Big Lots and PetSmart, which makes Wal-Mart on the south side seem classy and a Chick-Fil-A which caters to homophobic d-bags. I wish there would be a skirmish at this intersection so people like me would have something to watch while we wait for the light to change. Hipsters vs. Homophobes. Either way someone is losing a "fancy" old man hat.
-
63rd and Western
I'm not sure if this is Nichols Hills or Oklahoma City, but I am pretty sure that no city planned ever envisioned for this intersection to be home to a Fortune 500 company. There's always road construction, lights never change and you have to dodge Random Hot Chesapeake girl because she can't wait to get to Saturn Grill to send a text.
-
SW 29th and Robinson
My friends and I used to play a game called "Count The Hookers." We'd each guess the number of hookers we'd see at 29th and Robinson. I hold the record with 11. While that game was fun, we were never under the impression we weren't in imminent danger from angry pimps, bullets or angry pimps made of bullets. There's also a disturbing amount of stray dogs down there. So if you are feeling adventurous/stupid and want to pick up some dirty bitches, go down there. It seems to help this man get his jollies. Lord knows I'm not one to judge one's jollies. Not even close.
-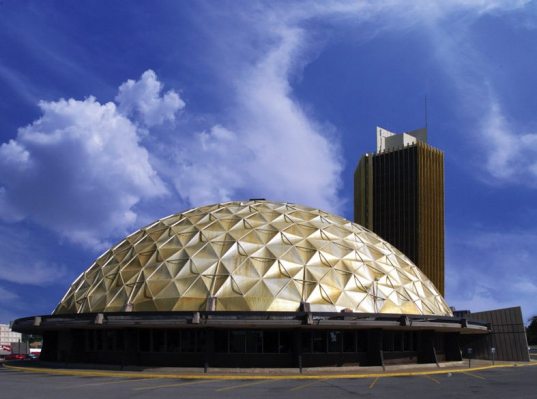 NW 23rd and Anywhere
While this intersection(s) wasn't nominated, I feel it should be included. There are a few cool places on 23rd. Cheevers, Tucker's and Mutt's are all great. For every awesome place there's more than enough despair to overwhelm the contribution made by well-meaning endeavors. Plasma donation centers, the world's most depressing 7-11 (23rd & Penn) and homeless people every few blocks make for an emotionally draining trip. There's even a guy with no feet asking for money I see sometimes. The first time I saw him I thought, "Now that's a guy committed to the bit."
I think NW23rd will be just fine in a few years. For now it's like all the bad parts of L.A. piled onto one pretty depressing stretch of poorly paved Oklahoma blacktop. And I didn't forget about OCU. Leave them out of this. They're too busy churning out beauty queens and debt riddled lawyers to care.
-
[poll id="491"]
Stay in touch
Sign up for our free newsletter