Everything Else
10 other possible uses for Stage Center
4:00 AM EST on February 21, 2012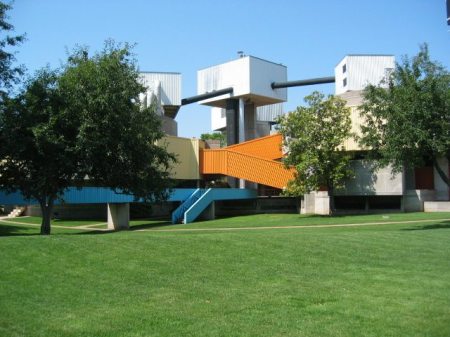 As Tony mentioned yesterday, a local group is looking to turn the building that children maybe built  — Stage Center — into a building that will house a museum for children.
From The Gazette:
The best neutral term to describe the design of downtown Oklahoma City's Stage Center is "unique." The building tends to elicit extreme responses.
What perhaps doesn't appeal to some sensibilities, however, might attract an entirely different audience: children.
Tracey Zeeck, an Oklahoma City public relations professional, said she and others have banded together in an attempt to repurpose the building, located at 400 W. Sheridan, as a children's museum.
Designed by John Johansen, Stage Center opened in 1970 as the home of the Mummers Theatre, and the building's design won awards and architectural accolades. In 1992 the performance venue underwent a $2 million renovation headed by local architect Rand Elliott.
By 2010, Stage Center was being operated by the Arts Council of Oklahoma City and the city. That same year, however, the building's basement flooded and the contents of the affected area were lost.
The following year, the Arts Council turned the building over to the Oklahoma City Community Foundation, owner of the land on which the building sits. The construction of the Devon tower across the street has renewed interest in what to do with the beleaguered building.
The local chapter of the American Institute of Architects issued a request for proposals — due Feb. 29 — for the purchase or lease and redevelopment of the iconic building.
Zeeck said the RFP motivated her to put forth the idea of a children's museum.
Like a bunch of people in Oklahoma City, I'm not too sure about this. On some days I think it's a cool building that needs to be saved, but on other days I think it's just a weird building made by a guy who liked drugs and Legos. Regardless, if the building is left standing, I'm cool with it being a children's museum. But before we determine what will be Stage Center's very expensive fate, let's look at 10 other ideas that me, our contributors and a few Ogle Moles came up with.
-

10. Crystal's Pizza
Admit it. If they made this place a Crystal's Pizza you would go there every night, play ski-ball, watch old cartoons and play games on the second level just so you could run up to your mom and say you played the games on the second level. Then you'd put up a sign that read "No Kids Allowed." You would do that because kids ruin everything.
-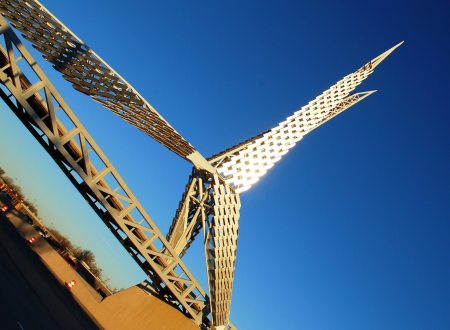 9. The "At least it doesn't look like a toppled futuristic crane dangling over I-40 like that damn Scissortail Bridge" Architecture Educational Center
My uncle was in town a few weekends ago and we decided to catch a Barons game. I took the new I-40 into downtown, and as we passed under the bridge he tilted his neck to the right, looked up through the passenger's window and said a simple, short and totally confused "huh." That's what I think of the thing, too.
-
8. Jesse Jane's "Pound Town" Downtown Athletic Club
Unlike the Downtown YMCA, this would be the only gym where it would actually be okay to stop and watch the women do hot yoga. Just be sure to bring your own towel.
-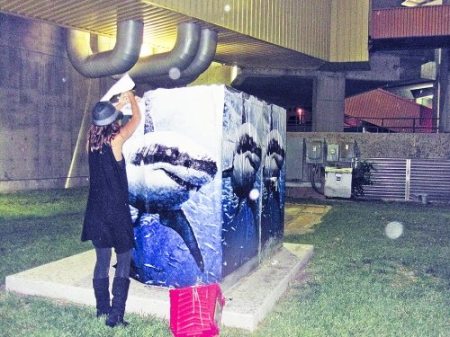 7. The Oklahoma City Great White Shark Aquarium
Remember when Jessica Alba was caught plastering Great White Shark Posters all across Oklahoma City??? Of course you do! But what you may not remember is that Stage Center was the original site of the attack. That's why they should make the place a White Shark Aquarium. Not only would it be a trippy place to see some sharks, but it will preserve the hotness that once stood by some weird box with paste on her hands.
-
6. Larry Nichols Family Mausoleum
Clark Matthews and I were emailing about this topic and he wrote:
My question is, "What does Larry Nichols want do do with Stage Center?" Because whatever that is, that's what's actually going to be done with Stage Center.
Yeah, that's a good point. My guess is that Nichols will use it to create a mausoleum that will impress some futuristic alien race when they discover it in 50,000 years.
-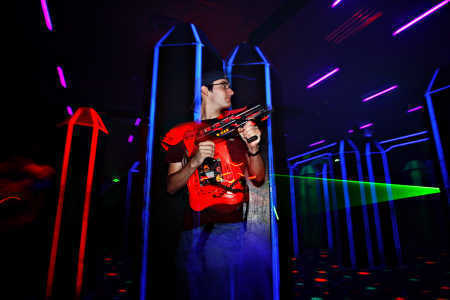 5. Chesapeake Laser Tag Arena
We want Chesapeake to be the sponsors of this because Aubrey McClendon loves Rand Elliot and Rand Elliot loves neon. If you're going to have a laser tag arena, you'll need lots of neon. We also chose Chesapeake because Devon would probably go with "Photon" instead. Losers.
-
4. City Rescue Mission North
Uhm, if they turn Stage Center into a Children's Museum, where will all the homeless people sleep at night?
-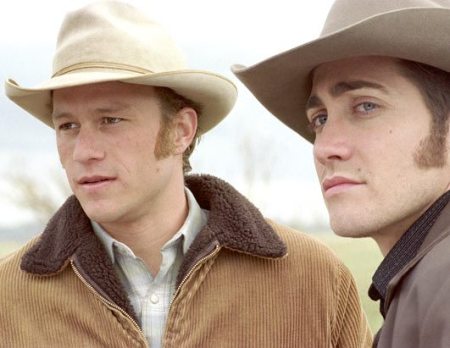 3. The Gay Cowboy Hall of Fame
Did you know that 75% of all cowboys are gay?  I didn't either until I made up that fact.
-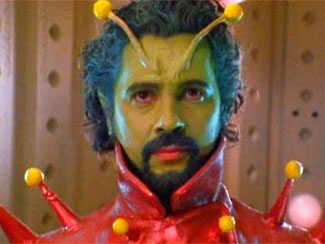 2. The Wayne Coyne Center for Alien Vaginas and Marijuana Research.
Sorry, we couldn't avoid it. It was just too easy.
-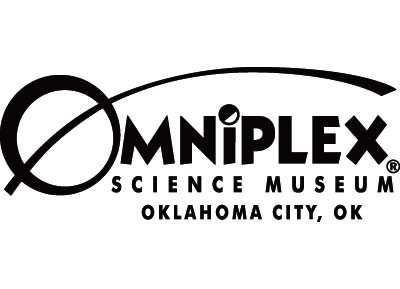 1.The Omniplex Children's Science Museum

I'll be honest with you. If they are able to scrounge up the cash and keep other greedy businessmen and civic leaders at bay, turning Stage Center into some weird children's museum really isn't that bad of an idea.  My only demand would be that they bring back the name Omniplex.  That name was awesome. And whichever ad genius or marketing guru decided it was a brilliant idea to change the Omniplex into Science Museum Oklahoma should be forced to watch this montage of Oklahoma Passage every day for the rest of their life. That's the only thing more boring than the name "Science Museum Oklahoma."
Stay in touch
Sign up for our free newsletter