Everything Else
2011 Year in Review: October, November and December
7:00 AM EST on December 30, 2011
Today we are going to take a look back at the final three months of the year. If you don't remember this stuff you need to quit smoking so much of Emily Sutton's marijuana (that's a joke...please don't sue us). Here we go: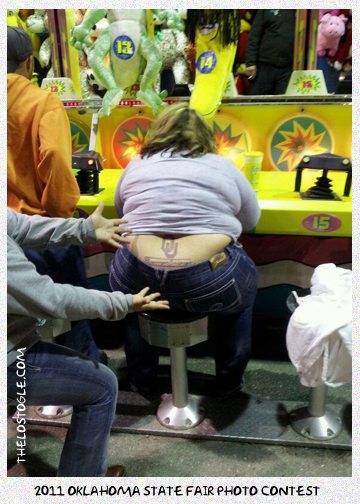 October
5. The Juggalo who killed the girl from Mustang didn't actually kill the girl from Mustang
Here's a fun fact: Did you know that the Channel 9 news director owns one of those "Jump to Conclusions" squares that they talked about in "Office Space?" Ok, I made that up, but if he did it wouldn't surprise me.
4. The world's largest outdoor furry festival is coming to Oklahoma
Have you ever wanted to dress up like a furry animal, talk to other people dressed up as furry animals, and then have an orgy with those people dressed up like furry animals? If the answer to that questions is yes, then you are a deranged sociopath or have a lot in common with Clark Matthews.
3. The 10 worst losses of the Bob Stoops era
We published this after OU's shocking loss to Texas Tech. In hindsight, the loss doesn't seem that shocking any more. Average teams occasionally lose to unranked opponents at home.
2. BiBi Jones was used by Gaylord Sports Management to recruit athletes
In all honesty, using a porn star to recruit new clients is probably not a bad idea. In other news, we have just named Ashlynn Brooke as our first ever Sales Director. Now we just need to tell her about it.
1. 2011 State Fair Photo Contest
Each year, this is one of our most popular posts. You may find this surprising since it doesn't include any pictures of hot chicks.
-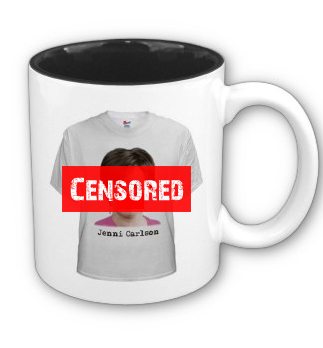 November
5. A Tale of Two Earthquakes
Remember those earthquakes? I shared my thoughts on them in that post.
4. Eight Made in Oklahoma items to add to your shopping cart
We are all about supporting local businesses, that's why we shared some local online shopping ideas for Cyber Monday. My favorites were the Signature Line of Rick Mitchell Apparel at Sears and the SandRidge Energy Energy Gift Card.
3. Thanksgiving Recipes from Oklahoma's media elite
Want to know how to make Skarky Balls or So6ix Salad. Well, then read that post.
2. The Oklahoman sent us a "Ceast and Desist" letter on our Jenni Carlson T-Shirt Coffee Mug
About the only time anyone from OPUBCO will speak with us is when they are a "15 year old kid" selling a subscription so they can "pay for a school trip to Washington DC." Or…when we sell Jenni Carlson T-Shirt Coffee Mugs on the Internet.
1. Joleen Chaney and Emily Sutton have some excellent earthquake safety tips
I'll admit that Joleen and Emily's safety tips were interesting, but they missed the "make out with each other" rule the most other girls follow during an earthquake or tornado or party at my house.
-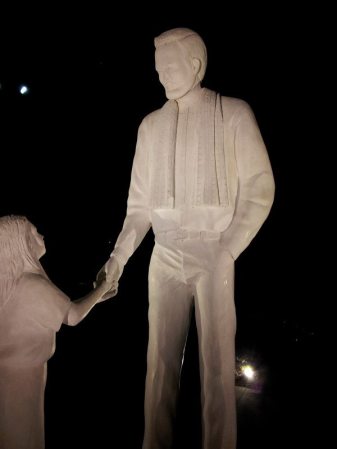 December
You know what, all this crap happened this month, so there's no real need to rehash it, but if you want to read the posts again, here are the links.
5. Wimgo is almost dead
4. Uhm, is there a statue of Conan O'Brien in Okarche
3. Here's the best locally produced commercial of 2011
2. Emily Sutton is bit too happy in this video
1. OSU got hosed and I feel fine
Happy New Year!
Stay in touch
Sign up for our free newsletter