Everything Else
The one where someone offers us $2,000 to play music at the Tulsa Relay for Life…
12:24 PM EDT on November 3, 2011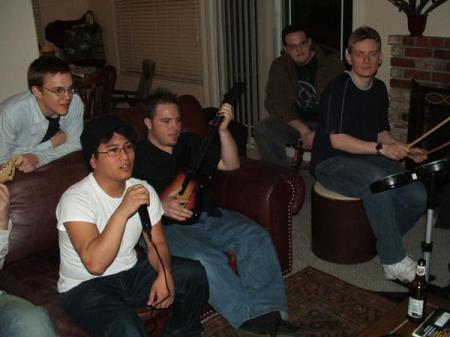 We get a lot of interesting emails in the Ogle In-Box. Some of the emails are nice and complimentary, while others are mean and vile. Some of them, though, are difficult to categorize. Take this one, for example:
Subject: Band Needed for Event!
Hi Lost Ogle.com,
I am Rachel and I am the chair for Activities and Entertainment for Relay for Life 2012. Our event is on April 21st, 2012 from 7pm-7am. We are interested in possibly booking a great OK band for the event that night.
It is an overnight relay-style event, teams of people camp out around a track, members of each team take turns walking around the track for the duration of the event, food, games and activities provide entertainment and fundraising opportunities, and it is a family-friendly environment for the entire community. This is all done in honor of survivors and people currently battling cancer. Last year we raised $90,000. With your help we plan on raising even more this year.
We are very excited about our event coming up! We are currently looking for funding through the University to be able to sponsor a great band like yourselves. Although this is a charity event we are hoping to be able to compensate you all around $2,000. We will also advertise the band separately from the actual event in hoping to bring in as much publicity for you all as possible.
We would love the opportunity to be able to work with you all to make this event a huge success! Please don't hesitate to call if you have any questions. Thank you for your time.
Celebrate, Remember, Fight Back,
Rachel
I haven't replied to Rachel's email yet, but I think you know the answer.  Yes, we will happily accept the Tulsa Relay for Life's offer and play our inspired brand of noise-rock pop fusion for the sum of around $2,000. Since the event's in April, that will give me, Clark Matthews and the rest of the Ogle crew plenty of time to learn how to play instruments and please a crowd of sleep-deprived people walking around a race track for 12 hours.
That being said, maybe a better idea would be to hire a cool local band like Red City Radio, the Non or Student Film to pretend to be us. If we go that route, we wouldn't have to learn how to play instruments and spend hours rehearsing some of Clark Matthews' favorite Rush and Dream Theater covers. We could pay them something around $1,000 to be pretend to be "Cardboard Jim and The Lost Ogles." If they all decline, we could take a step down and hire Falcon Five-O, the Hi-Def Howlers or Hinder. I guess that would be kind of cool.
Anyway, we'll keep you updated on any developments regarding the Tulsa Relay for Life and our new career as famous model-banging musicians. Also, if you'd like to be our opening act at the Relay for Life, you may want to send them email. I think they are looking for some bands.
Stay in touch
Sign up for our free newsletter