Everything Else
Hate Them Now: Dallas Mavericks Edition
11:00 AM EDT on May 17, 2011
Tonight, the Western Conference Finals begin. After three years of waiting patiently, the Thunder finally get their chance to shine on the national stage. Standing in their way will be some Johnny-Come-Latelys from Dallas who think they deserve a shot at the Larry O'Brien Trophy. Here is why you should not only root for the Thunder, but hate the Mavericks.
1. Mark Cuban
In many ways, Cuban is a hero to the internet community. As an Indiana Hoosier basketball fan who wanted to be able to hear the radio stream across the country, he created Broadcast.com which he ended up selling to Yahoo! for $5.9 billion. Basically, he was Mark Zuckerberg before there was a Mark Zuckerberg.
Making him even more of a hero was how he chose to spend his billions. A jock sniffer by nature, his first big purchase was a professional basketball team (the Dallas Mavericks) which he then threw money at like a rapper in a strip club. While he was spending on his franchise with seemingly reckless abandon, he sat court side acting like a spoiled frat boy--belligerently yelling at the refs, pounding beers, and hitting on scantily clad fans.
Lately, though, he has somehow become a caricature of himself, which seems impossible since he began as a caricature. Eleven years after purchasing the team from the son of H. Ross Perot, has not matured. He still whines about officiating, spends hundreds of thousands of dollars tracking calls in hopes of bullying refs into favoring his team, and pops off at the mouth frequently.
Oh, and he was one of two owners to vote against the SuperSonics move to Oklahoma City.
-
2. Jason Terry
On December 27th, the Thunder dropped a game at home to Dallas despite taking a lead into the 4th quarter. In that 4th quarter, Terry outscored the entire Thunder team. Then, after the game he stood at half court and taunted the fans, popping his jersey and screaming indiscriminant curse words.
-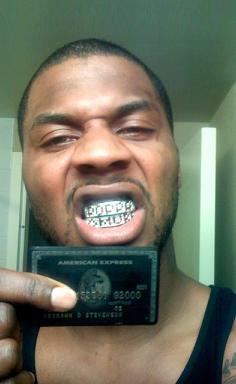 3. DeShawn Stevenson
As the guy who will probably start the game guarding Kevin Durant, it will be easy to hate him, but here is some more fuel for the fire.
He has a tattoo of an inverted Pittsburg Pirate's on his face. As for why it's inverted, he explains (according to Mike Jones of the Washington Times): "No, if you're standing where Dom's standing and looking at me, it looks like a P." Dominic McGuire was standing directly in front of him about 10 yards away, but it still looked like a 9.
Really, that's probably enough.
-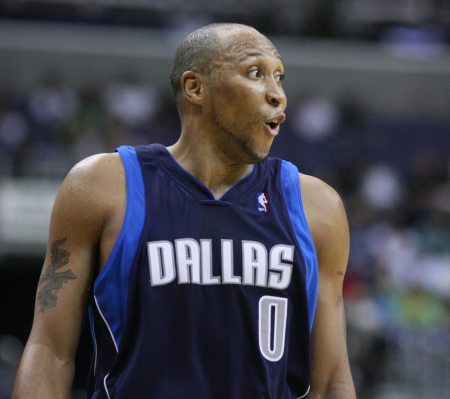 4. Shawn Marion
As one of the driving forces of the "Seven Seconds or Less" offense that made basketball fun to watch again, Marion was in a cushy situation in Phoenix. He was a new breed of power forward that could not be guarded by traditional fours because of his superior speed, but could still guard anyone on the floor because of his superior athleticism. Instead of trying to prove they could win a championship with that up-tempo style of play, he whined...about everything.
He wanted to play his more natural position where his advantages would be muted. He wanted to be the "star" even though Steve Nash won two straight MVPs. He wanted more money, even though he was the highest paid player on the team. Eventually, he wanted to be traded.
When asked if he would rather be an MVP candidate and a 30-point scorer on a lesser team, or continue to do what he's doing on the second-best team in basketball, Marion said:
"Wow, that's interesting...That would be an interesting situation to be in, to really show people what I can do. But we'd be in the playoffs, right?"
Seriously, he had to think about whether it would be a better situation to get free rein to do as he pleased for a middling-to-bad team, or try to win a ring. For that reason, I hope the Thunder stop him from getting a chance at that ring.
-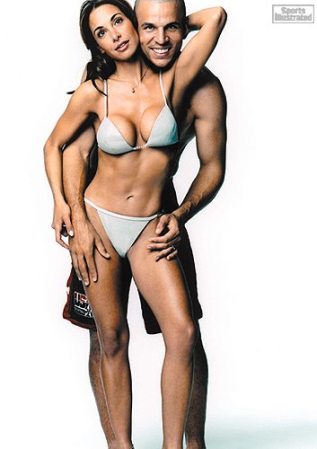 5. Jason Kidd
Due to his reputation as a consummate team player, people forget why Jason Kidd has bounced around the league. Well, he was bounced out of Dallas once before for feuding with teammates. The Suns traded him for Stephon Marbury when Kidd's divorce proceedings were distracting the team. Then the Nets pawned him off on Dallas after he pleaded guilty to assaulting his wife, Joumana.
-
"Honorable" Mention
* J.J. Barea for being so pesky and dating this girl. * Dirk Nowitzki for being so good, and loving the musical stylings of David Hasselhoff. * Tyson Chandler for failing his physical. * Peja Stojakovic for ruining the Hornets' final season in Oklahoma City.
Clark Matthews is a world-class checkers champion, co-founder, and basketball editor-emeritus of The Lost Ogle
Read More:
Stay in touch
Sign up for our free newsletter