OKC Media
12 Bad Replacements for Bob Barry Sr.
4:53 AM EDT on September 9, 2010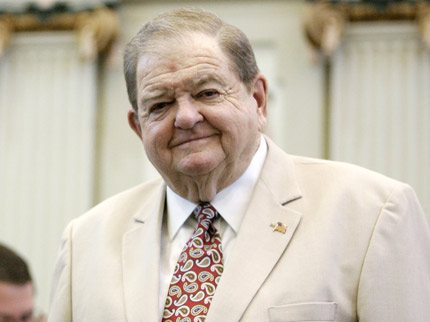 Last week, you may have heard that Bob Barry Sr. (5'11"/270/Classen High School) is stepping down as the longtime OU play-by-play announcer at the end of this season.  To steal a line from our Twitter feed, here is what Bob Barry Sr. had to say regarding the news:
Bckta passt ynufg Merv jshsb ytok flump TOUCHDOWN OKLAHOMA!!!
Man, it's about time this guy stepped down.  The only thing that sucks about it is that it happened about 15 years too late.   I know he's a nice guy and everything "" hell, he even went on a date with my grandma in the 1940s ""but listening to Bob Barry Sr. try call a sporting event was comical.  That would be cool if I was looking for comedy, but when I'm speeding back to my house after picking up pizza and trying to decipher what's going on in the third quarter of an important football game, it's kind of annoying.
Anyway, now that Bob Barry Sr. is retiring, the search begins for his replacement.  Hopefully, OU will hire a good announcer, but there's also a chance that they may hire a bad one.  Hell, they may even hire someone worse than Bob Barry Sr.  After the jump, we're going to list 12 of those "bad replacements."  Check it out.
1. Berry Tramel
Bull Feathers!
I must admit, Berry Tramel has gotten a little bit more tolerable on the radio, but that's only because he goes out of his way to annoy Jim Traber on the Sports Animal.  No lie, Jim Traber could say something like "Man, that hamburger looks tasty," and Berry Tramel would then say, "It can't be tasty Jim, it's got onions on it!  Any good burger cannot have onions."  Then they would bicker about onions, steroids and Roger Clemens for 10 minutes.  We don't need Berry doing this to Merv Johnson.
-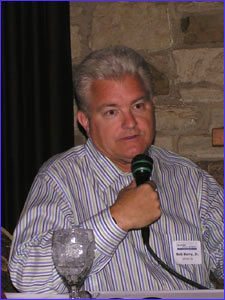 2. Bob Barry Jr.
Trust me, I'd rather hear Bob Barry Sr. recite dirty limericks about my grandma than hear Bob Barry Jr. talk about anything. His voice is ridiculously annoying.  It's one of those voices that's at a high enough pitch that you think he may be gay, but you're not 100% sure.  It's kind of like when you learn a guy likes John Mayer.
-

3. Brandon Chatmon
Just watch the video.  Again.
-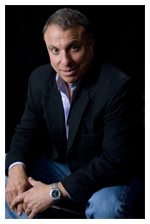 4. David Garrett
This isn't the local attorney David Garrett, he would probably do a better job than Bob Barry.  This is the David Garrett who was a play-by-play guy for the Dallas Cowboys for a brief period in the 1990s.  He's now apparently a sports talk host on Fox Sports Radio 1340am.  I say "apparently"" because I've never listened to it and his most recent blog post from last May mentions things like "The Sports Brothers" and "Randy Renner."  Yes, that Randy Renner.
Anyway, Garrett may be a decent play by play guy, but since his sports talk co-hosts are either Randy Renner or Jenni Carlson, he doesn't deserve the OU job.  Also, I can't tell if he looks like a lesbian or a hobbit.  That would confuse me.
-
5. Diane Rehm
Yeah, we may go to hell, but we needed to include a woman on the list.  Plus, she really would be worse than Bob Barry Sr.  Just sayin"¦
-
6. Driver
Driver is the radio handle for a flower delivery guy who calls The Sports Animal about 20 times each day.  The guy is ultra-annoying.  He acts like he's best friends with all the hosts and that the listeners actually care about his opinion on the sports.   It's kind of the opposite.  I'm sure the hosts can't stand him, and if I'm actually listening when he calls in, I go to another station.  I'd do the same if he called the play-by-play for OU football games.
-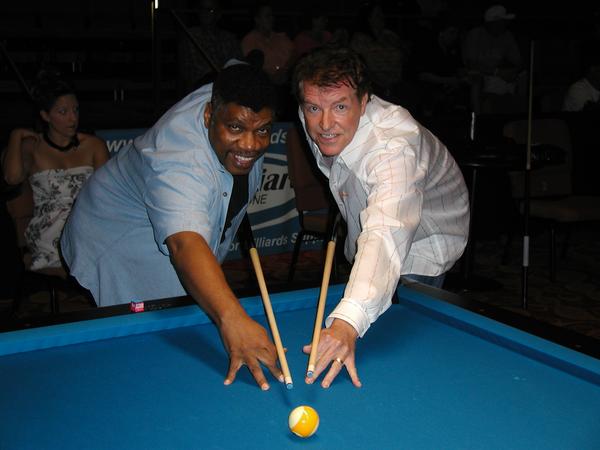 7. Jack and Ron
This would be torture.  They'd probably spend the entire broadcast flirting with their spotter and selling cars.  They'd also probably try their best to be funny, but I doubt they would succeed.
-
8. James Hale
All play-by-play guys are homers, so James Hale getting the job for that reason wouldn't bother me.  What would bother me, though, is having to hear a guy have an orgasm every time he remembers he's the play-by-play guy for OU.  Other than successfully owning and operating a few Burger Kings, that's probably his lifelong dream job.
-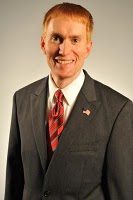 9. James Lankford
We should have removed James from this list.  I totally forgot that he is qualified for this job because he was the Director of the Falls Creek Church Camp.  I guess that qualifies you for any job in life.  Plus, maybe he'll share some tales of debauchery.
-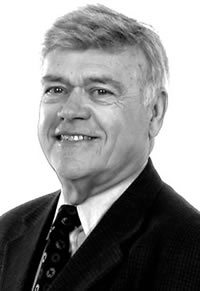 10. John Brooks
Replacing an out-of-his-prime living "legend" with another out-of-his-prime living legend isn't a good idea. Also, I still have no clue what Jiminy Christmas means.
-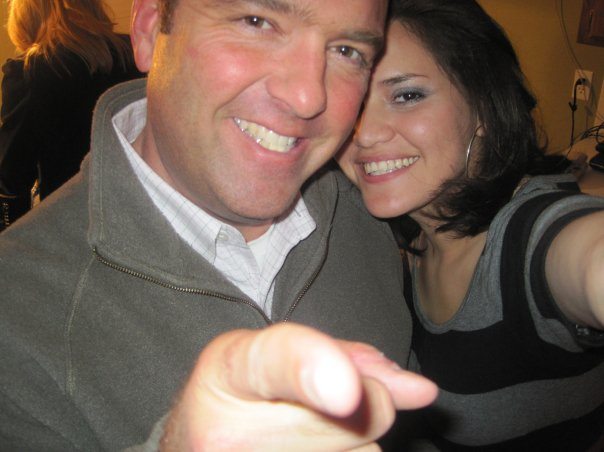 11. Mark Rodgers
Mark Rodgers would probably be a good play-by-play guy, but I bet he'd spend timeouts doing body shots and playing beer pong with hot college chicks.  That means he'd be plastered by the 4th quarter, which means he'd probably sound worse than Bob Barry does now.
-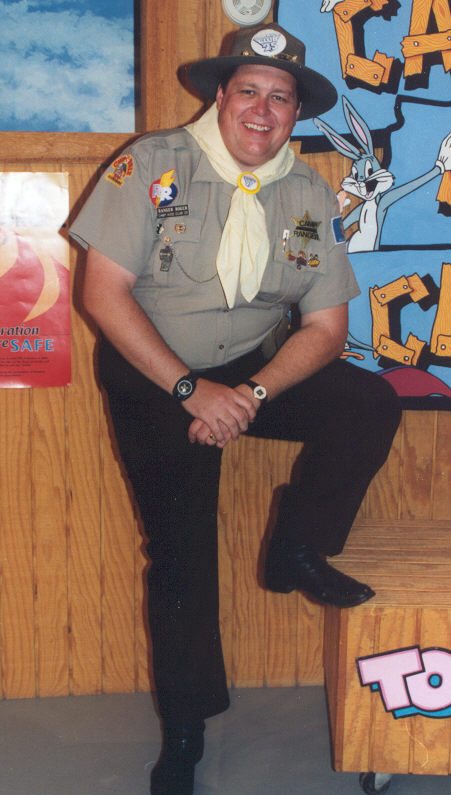 12. Ranger Roger
Yeah, this would be creepy. And cartoons don't translate well onto the radio.
Stay in touch
Sign up for our free newsletter