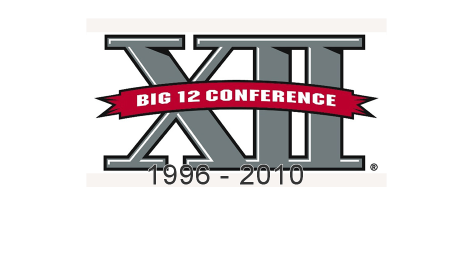 By all appearances, the Big 12 is dead. Nebraska is likely, probably, most definitely headed to the Big Ten/Eleven/Twelve. Colorado has been accepted as the 11th member of the Pac 10 already. And behind that will likely go Texas, OU, OSU, Texas A&M and Texas Tech.
None of this is official yet. But it's a case of we don't know, but we know, you know?
I'm a tradition type person, so I'm a little weirded out by this massive shakeup in the landscape of college athletics. It's not just football here "" this will greatly influence every collegiate sport there is, as well as academics. But it's very exciting. I'm already frothing at the mouth thinking about yelling at some SEC loser, "OH YEAH? WELL, THE PAC 16 OR WHATEVER THEY'RE CALLING IT HAS SO MUCH MORE SPEED THAN YOU." Then I'll chant "PAC 1-6! PAC 1-6!" at the top of my lungs and bark in their face. And then the Big Ten will be all like, "Oh yeah? Check out our yearly REVENUE." It'll be AWESOME.
But despite the excitement that will come with a new mega-conference, there's still some sympathy for the Big 12. It's given us some great memories over the past 14 years. So of course, let's remember the Big 12 with the top 14 moments in conference's short history. (Yes, it was difficult to not just put 14 Adrian Peterson highlights) I realize there will be disagreement, but it's really tough to narrow it all down. Don't like it? Make your own stupid list.
14. Seneca Wallace runs everywhere
Seneca Wallace was one of the most electrifying players the conference ever saw. He was a threat to go all the way at any moment. This is probably Wallace's most famous run, though he has a pretty good library of them. It's hard to remember, but Iowa State was really good this season and Wallace was a legit Heisman contender for a bit. On this play, he went from the 10 to the 30 and then to the end zone in a span of about 10 seconds. Very impressive.
I still have nightmares of this play. It was No. 1 Nebraska against No. 2 Oklahoma. Game of the Century 3, as they say. It was a terrific defensive game. OU got a MASSIVE third down stop. But Kory Klein was called for a facemask penalty. Five yards to Nebraska and a first down. Immediately after that, Frank Solich dialed up a player the Sooners had attempted earlier in the game - a double-reverse pass back to the quarterback. The difference? OU's quarterback was Nate Hybl. Nebraska had Heisman winner Eric Crouch.
12. Game of the Century Part Deux

Maybe the biggest OU home game in history, but definitely the biggest in the Bob Stoops era. OU was on its way back to glory, but a win against Nebraska stood in the Sooners way. After getting down 14-0 early in the first quarter, it looked like the fun was over. But the Sooners stormed back, scoring 31 unanswered points punctuated by Andre Woolfolk's incredible catch and a blocked punt. If you're reading this, you know what OU went on to do, so I'm not even going to mention it.
11. Yes Sirr (Surely I'm the first one to be so clever to come up with that, right?)
The 1998 Big 12 title game was a matchup of No. 2 Kansas State and No. 10 Texas A&M. If the Wildcats win, they're likely playing for a national championship. But for whatever reason, they just could not stop Sirr Parker. One of the best games in Big 12 title game history was capped with one of the best plays - Parker caught a swing pass, made a few men miss and sneaked into the endzone to give A&M a 36-33 overtime win.
10. Sam upside down
I'm a homer, alright? But to me this deserves a spot because it was the highlight of the best offensive season in league history, along with The Play of Sam Bradford's Heisman campaign.
9. Oh, just a 95-yard touchdown run. No big.
I vividly remember watching this run and not believing it. It happened so fast that honestly, it felt like a 30 yard run. If any play was Eric Crouch's Heisman highlight, it's this one. For a quarterback to go from one goal line to the other in a matter of seconds is something to remember.
8. Vince Young fakes out the entire town of Stillwater
Shield your eyes Cowboy fans. Texas had a knack for spotting OSU a few touchdowns and then coming back. But nothing was better than 2005. It was in Stillwater and Boone Pickens was JACKED. OSU stormed out to a 28-0 lead. But Vince Young remembered he was good. His pump fake and 60-yard scamper still impresses me.
The 2003 Sooners were dubbed "the greatest offense of all time." Most were already crowning them with not only the Big 12 title, but a national title. Kansas State and Darren Sproles had something to say first. Eff you Darren Sproles. Eff you.
6. Fields to Woods to Sooner tears
The first home loss for Bob Stoops was a bitter one. Through good fortune, OU was setting itself up for a second straight national title bid. All the Sooners had to do was beat little 'ol OSU at home. No problem, right? Wrong. OU held a lead for most of the game but the Sooner offense went to poop. Josh Fields led the Cowboys on an incredible drive, finally finding Rashaun Woods in the corner for the go-ahead score. I want to throw up.
5. Go play intramurals, brotha!
My favorite part is how Hawk says "It's the Big Tweyaalve." So good.
Nebraska's 1997 national title was about to end before it could happen. Missouri had the Huskers down, and on the road. But somehow, someway, Scott Frost's terrible pass bounced off a defender's foot and landed in otherwise forgotten Matt Davison's hands. The catch kept Nebraska alive in the title hunt and the Huskers went on to share the 1997 trophy with Michigan.
3. Superman
You've seen it a billion times. Watch it again. And again. It just gets better each time.
After Blake Gideon dropped a sure thing interception, the Red Raiders had another chance. Bad news for the Horns was forthcoming. This play is THE highlight of the best and craziest year in the Big 12. It started the three-way tie stuff that led to OU capturing a third straight Big 12 title and moved the Sooners into the national title game. Texas still denies this play ever happened.
So long Big 12. We hardly knew ye.
Stay in touch
Sign up for our free newsletter