Food
Coneys, Carhops, and Chili Tots: Celebrating Sonic's Starring Role in 'Reservation Dogs'
11:20 AM EDT on September 21, 2023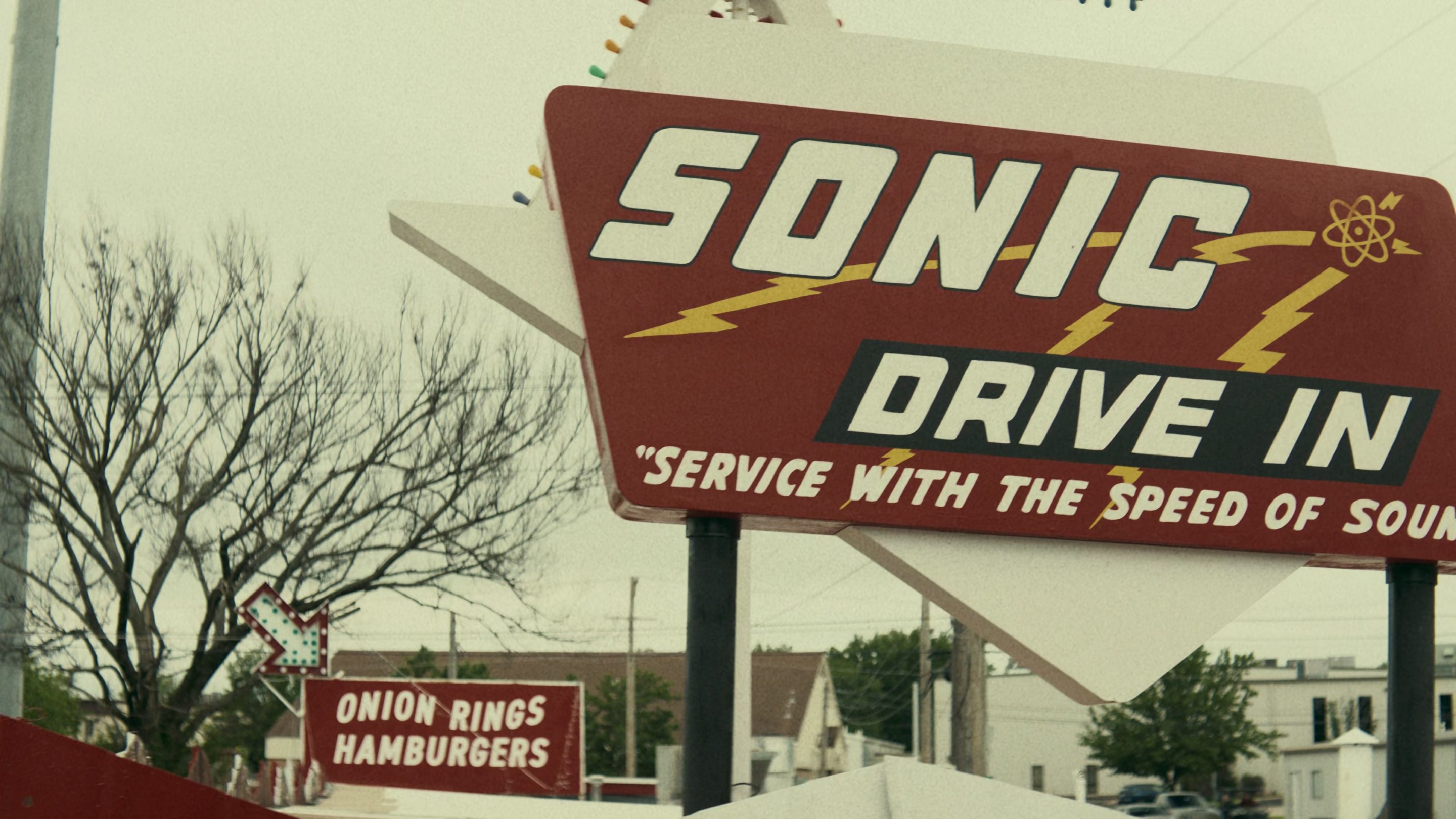 One of the most common Oklahoma easter eggs to pop up in Reservation Dogs is Sonic Drive-In.
From the crew stopping by an IHS symposium just for the Sonic Gift Cards to the drive-in serving as the primary setting in the flash-back episode House Made of Bongs, the once Oklahoma-based fast food chain always seems to fit for a cameo.
I can see why Sonic gets the star treatment.
Originally known as Top Hat Drive-In in Shawnee, Sonic is a staple of Oklahoma existence. Before it grew into one of the largest fast food chains in the US, bringing hot dogs, slushes, free mints and even Frankie Avalon to hungry teens and their parents and grandparents from sea to shining sea, it first conquered rural Oklahoma, providing small towns throughout the state a legit fast food hangout to call home.
Although I've always supported my neighborhood Braum's Ice Cream and Dairy Store in the great Oklahoma Fast-Food Burger and Ice Cream Wars, the Sonic star adulation in Reservation Dogs inspired me to stop by a drive-in for a hearty and very unhealthy meal.
Located on a small outlet on a rural road in the waning section of no man's land in the Oklahoma City / Moore divide, I chose the location at 13700 S. Pennsylvania Ave. for this excursion.
Turning onto the property, it felt familiar and homey, as much as a burger place can and should.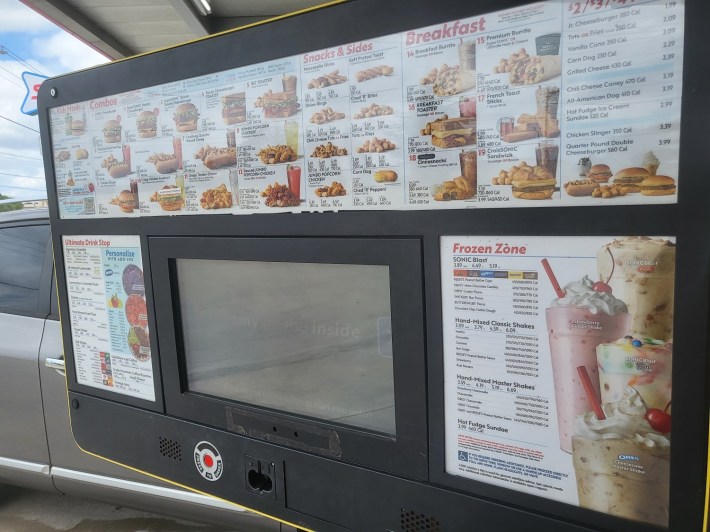 Ordering out the window, you already know what you are in for, with everything from cheese fries to cheddar peppers, to breakfast burritos to, of course, SuperSonic burgers.
I started with an everyday order – the half-price Route 44 Cherry Limeade. It's a very popular drink but, in all my Oklahoma years, I have never had one—always opting for an Ocean Water slush on my sonics voyages.
I have to say – I now understand the popularity.
With that zip of tart lemon and sweet cheery—and, in the afternoon, half-price—it was a truly caloric experience, one that I very much enjoyed.
With the refreshments sipped and graded, I dug into my food – a nice, supple Footlong Quarter Pound Coney, topped with chili, cheese, and onions.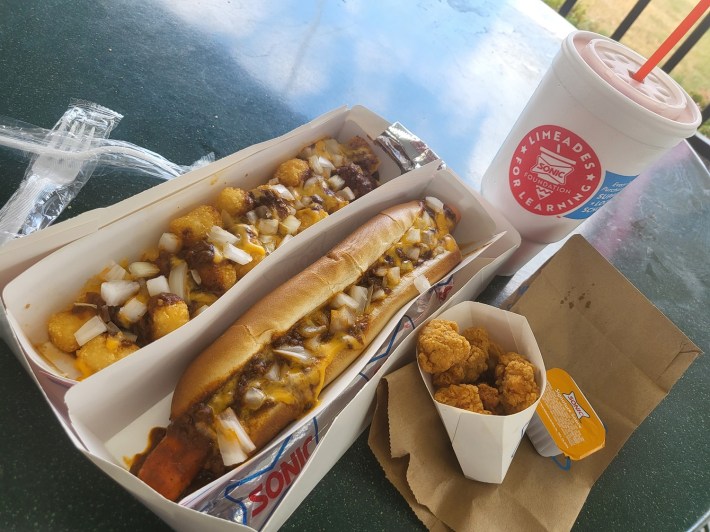 Without a doubt, Sonic's coneys are too much flavor for one man. The straining frankfurter—about twelve inches, more or less—is packed with enough cheese, chili, and onions to risk your entire lunch break wiping your mouth, with the errant particles on your sleeve.
Naturally, I went with tater tots as my side. Outside of pellet ice and free mints, they're probably the one thing Sonic is best known for. I topped mine with chili and cheese and onions and – man alive – it may be the best thing you can order at any fast food restaurant, they are that good.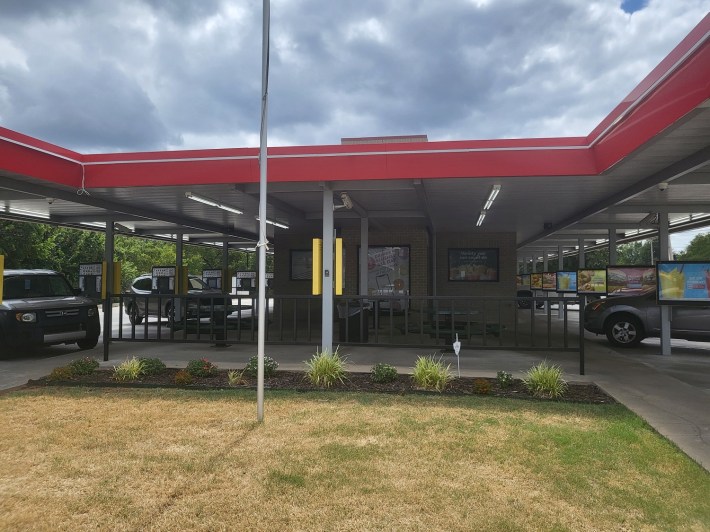 In my bag, I also found an unordered side of small popcorn chicken tenders. I told my carhop about it, and she said I could them for free. Hooray for small victories, right?
As I meditate on Sonic, the one thing that stays with me when I pull up and place an order is their friendly customer service. It's on the level of Chik-Fil-A, only without the assorted defamations and (my) pleasures. Whether drive-up or drive-through, tennis shoes or roller skates, the food is always delivered in a timely manner by happy people with smiles on their faces.
I don't know if Sonic has a role to play in next week's final episode, but as the Rez Dogs go their separate ways, I can see them meeting at Sonic for one last slush, burger or side of tots, perhaps running into Big Hill or Uncle Brownie while there, and then reflecting on their life in Okene or trip to California or wherever else their life takes them, all while the Beach Boys "Wouldn't It Be Nice" plays in the background.
Okay, I doubt the final Rez Dogs scene will turn into an unabashed Sonic commercial, but you couldn't blame them if it did. Much like the Reservation Dogs, the chain will always have an Oklahoman heart, as engorged and enlarged as it can be.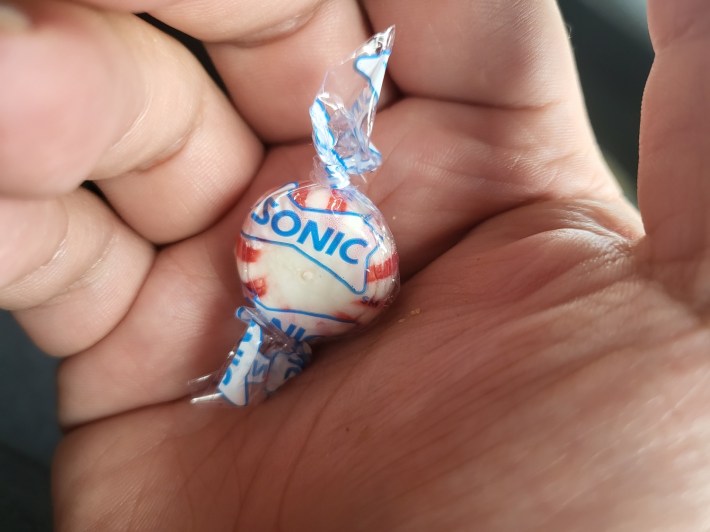 -
Follow Louis on Twitter at @LouisFowler and Instagram at @louisfowler78.
Stay in touch
Sign up for our free newsletter