Everything Else
Sip Happens: Five Oklahoma Craft Beers To Beat The Crazy Heat
12:17 PM EDT on August 24, 2023
Hello there!
I go by HueJasss on Untappd (the beeriest beer rating app), but you can call me Hue. I love drinking beers, rating beers, and having some fun with all the beers my wife – a term I use loosely – will allow me to have.
My view on life is simple – I believe that great beer is a human right, an elixir of life's most sensuous and intimate moments, and an adventure just waiting to be uncapped.
As a result, I can't wait to take you on a TLO journey as we traverse this universal truth and delve into beers that personify the ethos of spirit, freedom, and having a good time.
In no particular order, here are the first five beers you may or may not want to try – for the newbies and beer enthusiasts far and wide. Don't forget to follow me on Untappd for more of the most accurate beer reviews, uncensored.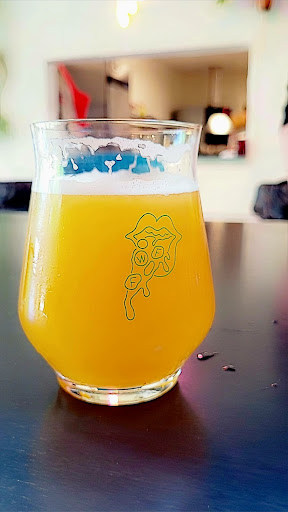 Anniversary Haze - Fair Weather Friend 7% ABV
Fair Weather Friend's Anniversary Haze will satiate your juicy hazy cravings. Rich, hoppy, sharp, and creamy, this is one hell of a refreshing New England IPA for this wretched abominable Oklahoma summer heat. Seriously, it feels like I'm wearing a tin foil sweater anytime I step foot outside. But if I do, it's because I'm going to FWF for that full-bodied juicy Haze.
The brewer's tasting notes include yuzu, peach, and soft cream. Sounds like a party to me. And around these parts partner, we sure love our cream. Oh and don't forget to grab yourself a made-from-scratch, made-to-order, wood-fired pizza when you're here! This place is a one-stop shop for a date night with any of my wife's friends.
PS – If IPAs are not your thing, our honorable mention is the oh-so-sweet and luscious Tangerine Lip Gloss. One of the most amazing sours in the OKC area. But this deserves a section all on its own, stay tuned!
–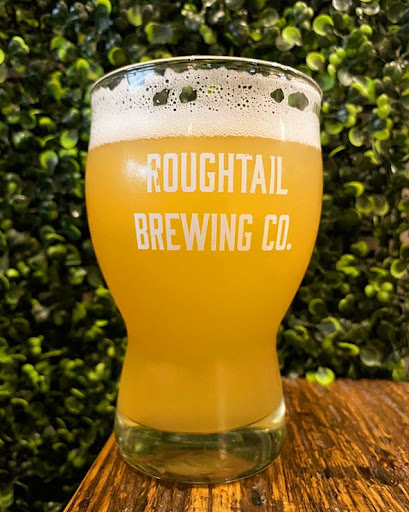 Hops of Fame 2 - Skydance x Roughtail Brewing Collaboration 6.8% ABV
A fresh from the tank release from Skydance and Roughtail Brewing in OKC, this Cold IPA was dry-hopped with three hop varieties including Lemondrop, Citra, and a new up and coming hop named McKenzie, which is described as "floral, earthy, and fruity" with a juicy golden body and a balanced, moderate alpha acid content.
Born to be the official beer of the Born & Brewed Beer Festival, this delightful beverage is smooth with a sweet citrus aroma and clean, slightly grassy finish. We can all thank our lucky stars Skydance and Roughtail forwent protection the night this was created. You can imbibe at either the Skydance or Roughtail taproom, but if you happen to be at Roughtail, pair this with the Okie burger from the grill and you've got something that will have you with your pants off on hands and knees begging for another pour.
–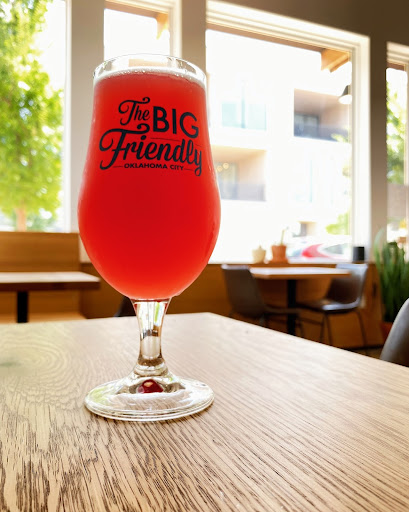 Joe's Cherry Preserves - Big Friendly 5% ABV
Big Friendly has some impressive fruited beer, and Joe's Cherry Preserves is one to be reckoned with. I've loved in life before, but never like this. Its sweet cherry touch is paradise to my lips. I'd choose this delightfully fruited farmhouse beer again and again in a million lifetimes. Okay, I'm getting ahead of myself. But seriously, the complexity of the Saison base and the brightness and clarity of the fruit dance on your tongue like a harmonious symphony of cherries, tartness, and funk. The previous batch of this gem, Joe's Balaton Cherry Preserves, reportedly used seven pounds of cherries per gallon of beer produced so you know Joe isn't afraid of packing in the flavor. And boy was he packin'. Once you've cleaned your wet spot left on the bar stool, Taco Nation should be your next stop. The Carnitas Taco will leave you with a mouthgasm. And yes, you should absolutely take it from me.
–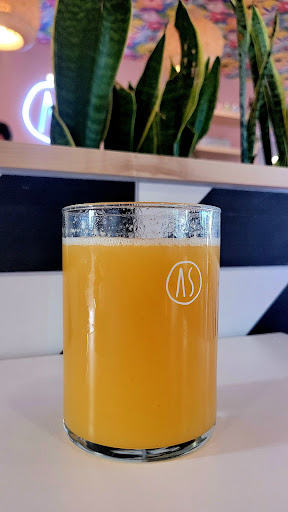 I Can See My House from Here: Mango - American Solera Edmond 4.6% ABV
Once in a while, you'll come across a wheat beer that will take you home and blow your back out. This is that beer! I Can See My House from Here: Mango from American Solera Edmond is not your average wheat beer. It began its life in American Solera's open fermentation coolship in Tulsa, exposing it to the colorful adjective Tulsa atmosphere, resulting in a surprising balance of subtle flavors and pillowy softness. You will not miss any of the beloved wheaty bready fullness, but instead, you'll be blessed with a soft smooth mouthfeel with no carbonated burn. The mango aspect is not forward either but likes to sit in the background as an emotional support fruit, holding your hand throughout your journey. Your friendo-bagins to the world of beer if you will. In the event you actually have a friend with you, take your happy taints over to Woodward Pizza for their Detroit-style pizzas across the courtyard of the Icehouse Project!
–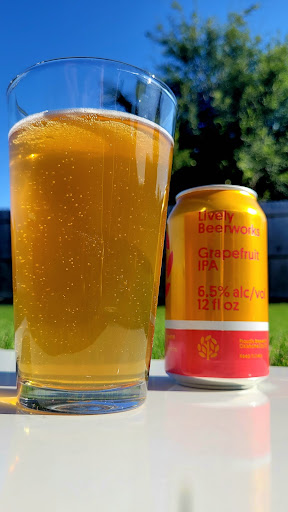 Grapefruit IPA - Lively Beerworks 6.5% ABV
Lively Beerworks'Grapefruit IPA has that distinct IPA base, easily identified by novice and seasoned beer drinkers alike, to support its juicy tangy notes while also balancing the IPA's classic bitter hoppiness. The mild grapefruit peel, smooth finish, and absence of any pithy bitterness make this absolutely crushable. Grapefruits come in as the second most used fruits behind oranges in IPAs and for good reason, tangy sour citrus perfectly compliments hop bitterness like mustaches to hipsters. Available at many grocers and liquor stores, this one's here to stay and can always be found in the Jasss beer fridge. Yes, my last name is Jasss, and if you would like to discuss it, how about over a cold one? Cheers!
Stay in touch
Sign up for our free newsletter