Everything Else
Pretty Oklahoma woman a key figure in Trump classified documents probe…
12:48 PM EDT on June 1, 2023
We'd like to congratulate a young pretty Oklahoman for finding success outside of Oklahoma!
Thanks to a tweet by Wendy Suares with a S, we were made aware that Ada native Margo Martin – the younger sister of former KOCO news babe Markie Martin and daughter of plastic surgeon David E. Martin – is a central figure in the Trump classified documents scandal!
Unbeknownst to us, the photogenic Martin – a former all-state tennis player from Ada – apparently became a key footsoldier of the Trump propaganda team over the years.
She served as a White House press assistant when Trump was president, and had a brief moment of glory when she announced his final travel photo lid...
When that gig was up, Martin followed Trump to Florida. According to her Twitter bio, she is currently the "Deputy Director of Communications for Save America and 45th President Donald J. Trump."
I guess one of Margo's press duties was to tape interviews Trump gave to the press, and as a result, she may have recorded the great orange one admitting to violating the Espionage Act.
Here are details via Newsweek:
Reports that prosecutors have obtained a recording of Donald Trump admitting he kept hold of a classified document after he left the White House has raised speculation on how much further evidence could be retrieved from a laptop belonging to an aide of the former president.

CNN first reported that Special Counsel Jack Smith's team had an audio clip of the former president discussing in July 2021 how he held on to classified Pentagon material about a potential attack on Iran, and that he was aware that he no longer had the power to declassify the document since he left the White House…

The audio of Trump was recorded at his golf resort in Bedminster, New Jersey, as part of a meeting the former president had with people helping his former chief of staff Mark Meadows write his autobiography. Also in attendance was Trump aide Margo Martin, who regularly taped conversations authors had with the former president to ensure his comments were reported accurately.

Martin, a former deputy director of communications for Trump's Save America PAC who now works on his 2024 campaign, testified to a special grand jury in March as part of the classified documents probe after having her laptop and phones imaged by prosecutors in January…

Martin was asked about the recording of Trump discussing holding onto classified material during her grand jury appearance in March. Trump's lawyers are also said to have only been made aware of the tape after Martin testified, according to The Guardian.
Yep, move over Hunter! We have a new national laptop scandal that one political party can ignore while the other party obsesses, and it involves a pretty girl from Oklahoma! That's kind of cool, huh?
Margo isn't the first Oklahoma woman to soar high into the ranks of Trumpland.
Stephanie Alexander served as the Chief of Staff of Trump's disastrous 2020 presidential campaign. She also got caught up in that weird Hofmeister campaign finance scandal after her husband – lobbyist turned am radio host Chad Alexander – was busted with cocaine during a traffic stop. Remember that?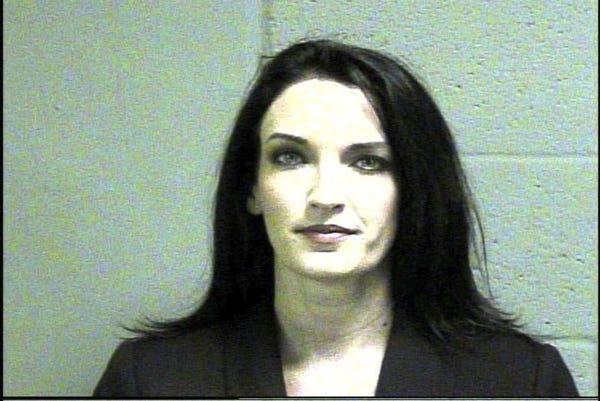 Also, Margo isn't the first Martin from Ada to make it into the big time! 
As I mentioned, her sister is former KOCO Channel 5 morning anchor Marki Martin. She fled the station in 2019 after getting engaged and landed as a Dallas reporter for something called NewsNation. She was recently named host of their national morning show, which in Ada, is front page news:
That's cool! As I mentioned earlier, it's always nice to see a young pretty Oklahoman finding success outside of Oklahoma!
Anyway, now that it's on our radar, I guess we'll continue to follow this story and see if Margo helps get Trump another indictment. 
Also, it should be interesting to note that she's gone virtually radio silent on Twitter and social media. Could her decision to testify to a grand jury cost her some clout in the Trump Organization? If so, maybe Stitt should scoop her up to replace Carly.
Stay with The Lost Ogle. We'll keep you advised. 
Stay in touch
Sign up for our free newsletter