Food
TLO Restaurant Review: Eastside Pizza House
11:34 AM EST on January 17, 2023
If you're too lazy to read this article, I will say the important part loud and proud: Eastside Pizza House, 1734 Northeast 23rd St., is the best pizza in Oklahoma City. Possibly the state.
For those who do stick around for the whole review…thanks.
I was in town last week, with a pizza-sized hole burning in my pocket. I have wanted to try Eastside Pizza House since I heard about it, with musician Jabee at the helm. Though I have a weird relationship with most pizza, I was eager to give this the college try.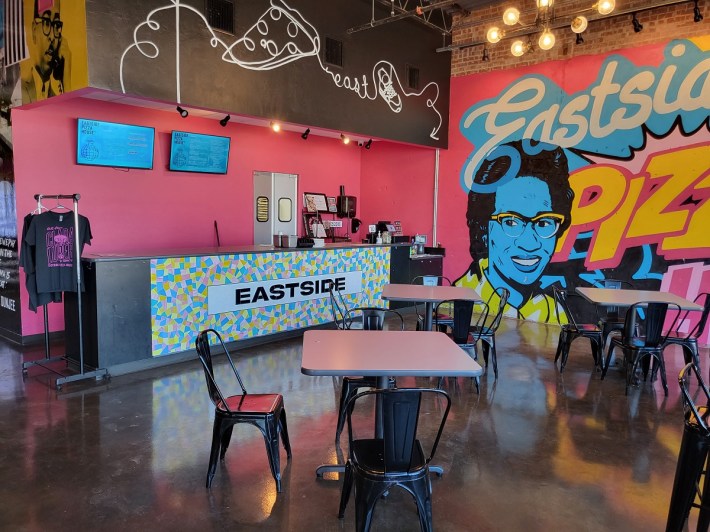 Almost immediately, the design of Eastside was remarkably on-point as I walked to the counter. Having an artisanal ebony crust, it was already a life-changing meal, with biographical names given to different pies: the Ellison, the Garden Oaks, the Clara Luper… it seemed like every slice told a story, and every story had to be told.
After placing my order, my mind wandered to the evocative art that clung to the walls; there was a meaningful quote on the wall from Roscoe Dundee: "The price we pay to exist in the state of Oklahoma is too great."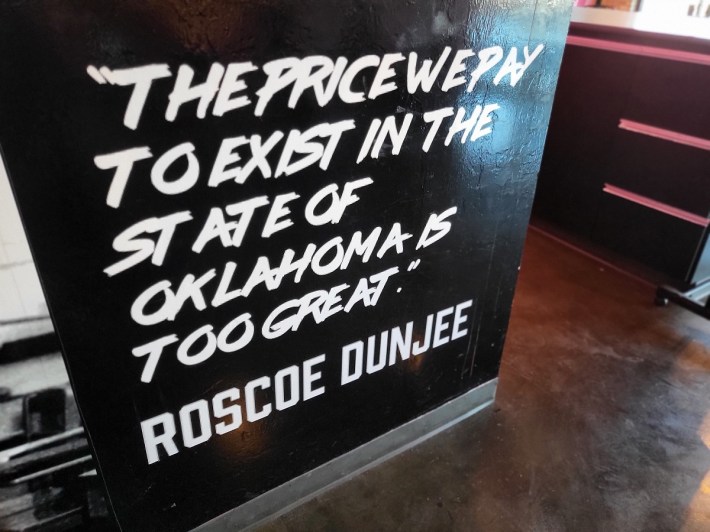 I couldn't it have said it better myself, as my pizzas arrived a few minutes later.
The first pizza is the eponymous Jabee ($8.49), a true culinary delight. The black crust is topped with pizza sauce and pizza cheese, of course, with a roasted corn blend, sliced jalapenos, goat cheese, and chipotle aioli drizzle, for added taste and effect.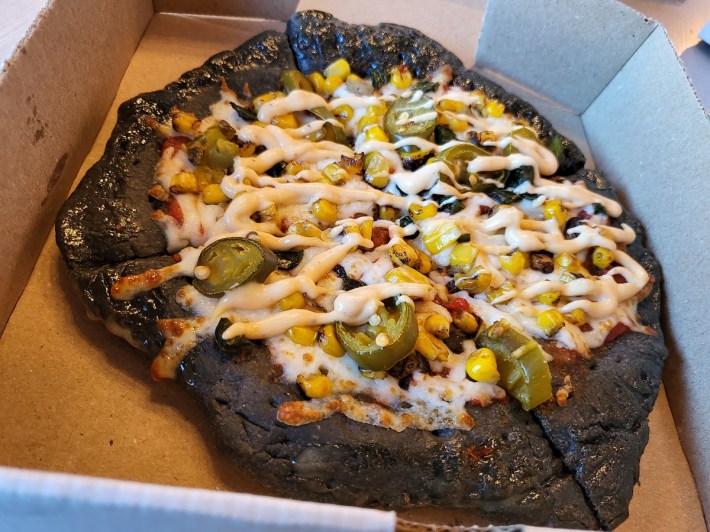 Taking a bite of the outer crust, it is a beautiful work of edible art. The fresh corn paired evenly with the pungent goat cheese, creating a new taste effect that everyone should experience. It might rest at the top of my list of new pizza combinations.
My next pie was the Deep Deuce ($8.49). Named for the Oklahoma City district that inspired jazz and blues artists—but not their Kenny G stalwarts— we have a pizza sauce and pizza cheese, as well as amazing shoulder bacon and pork sausage, all on the trademarked crust.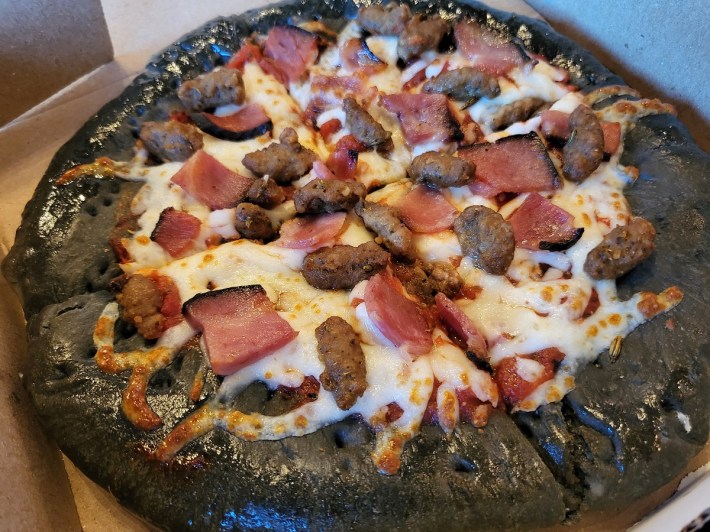 Taking the world of typical sausage pizza and giving it a priority facelift with the succulent goodness of the shoulder bacon, it is an uplifting pizza pie. The cuts of meat are perfectly transcendent, with every tastebud working hard to make the bacon the most boisterous pork product of our time.
Finally, we come to the Jimmy Rushing ($8.49). Suggested by my clerk—thank you!— it is inspired by the renowned Oklahoma City-born blues singer of the same name. It has BBQ-style pizza sauce, and is topped with sliced chicken, cheddar, roasted red peppers, and a dash of chipotle aioli drizzle.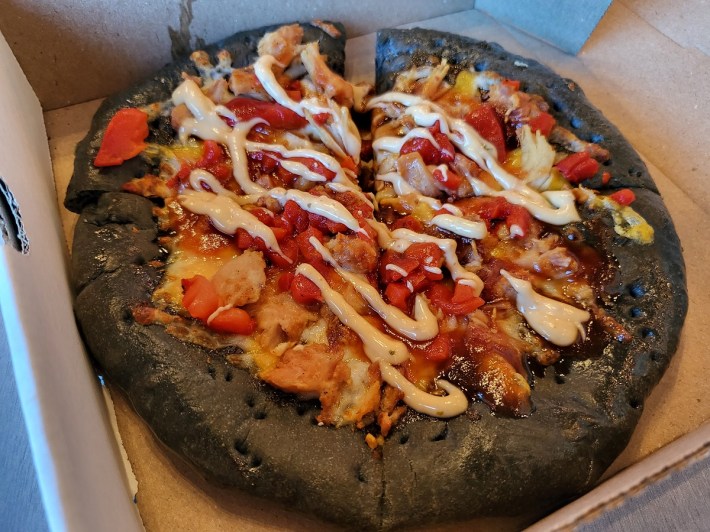 With a BBQ taste that is truly magnificent, with every bite of this pie was overwhelming, and in a good way: the baked chicken and the fresh cheddar give traditional vibes, but the winning roasted red peppers and that kick of spicy aioli spins a delicious riff on standard BBQ fare. Try it!
Taking another fastidious bite, I finally realized that this is the pizza I have waited for. So, I will say it one more time, with feeling: Eastside Pizza House, 1734 Northeast 23rd St., is the best pizza in Oklahoma City. Possibly the state. Cómpralo ya!
-
_
Follow Louis on Twitter at @LouisFowler and Instagram at @louisfowler78.
Stay in touch
Sign up for our free newsletter