Everything Else
The 10 Hottest Sheriffs in Oklahoma…
5:20 AM EDT on July 7, 2022
Lost Ogle Rerun Week continues with a sizzling look back at one of our most popular articles of 2022 – The 10 Hottest Sheriffs in Oklahoma!
Sadly, the rankings don't include Sheriff Wayne McKinney from Stephens County, as he was living in a broken-down motor home in Alabama for 90 days when they were compiled, and thus ineligible to compete.
Anyway, we love to recognize all of our sheriffs for their hard work, impeccable ethics, and ravishing good looks, and this ranking is a good way to do so. Before we get to Top 10, here are some stats about our state's 77 sheriffs that I came up with after looking at their pictorial on the Oklahoma Sheriff's Association Website:
• 99% are men
• 96% are white men
• 61% have a beard, goatee, or weird mustache
• 31% wear cowboy hats
• 13% don't have visible necks.
With that out of the way, I present a totally scientific, accurate, and all-in-good-fun ranking of the 10 Hottest Sheriffs in Oklahoma...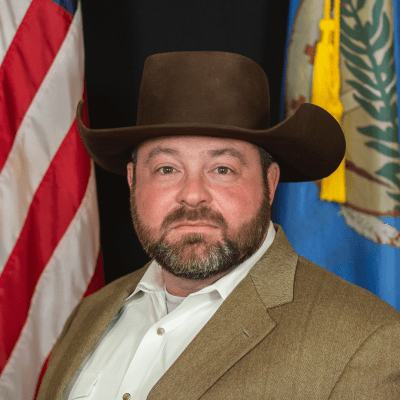 10. Brian Smith, Roger Mills County
Yes, he may suffer from chronic Resting Fart Face (RFF), and he looks like his attempt to rob a stagecoach just got foiled, but don't let that distract you from Brian's masculine good looks. He's exactly the type of grizzled good-looking good ole boy casting directors search for when they need a bad guy to die early in an episode of Yellowstone.
–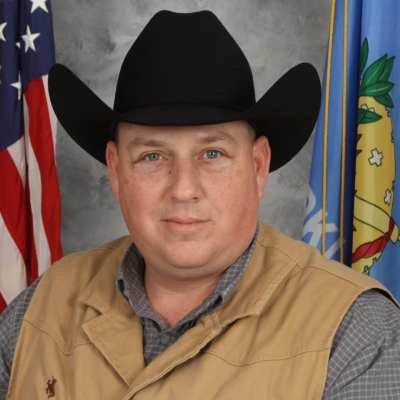 9. Bryan Jump, Coal County Sheriff
It's a cruel irony that a guy named Jump can't leap more than a few inches off the ground, much less scale a gate while chasing a cattle rustler, but it doesn't matter – with those piercing eyes and rock-hard first chin, bad guys will faint from the vapors after getting a good look at Bryan.
–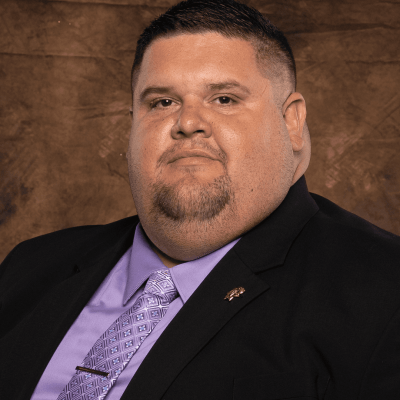 8. Tim Turner, Haskell County Sheriff
As we mentioned in the past, Tim owns one of the largest private gravy collections in the United States. Whether it's being used as a dip for chicken fingers, or being poured on a plate of biscuits or chicken fried state, he knows the perfect type of gravy for any and all occasions. I guess that helps explain why Gravy International named him one of the "Greatest young gravy minds this world has ever seen."
But it's not all about gravy and giblets with Tim. He was voted 2021 Oklahoma Sheriff of the Year by his peers. He's also a handsome hunk of a man who, according to local legend, can heave a 25lb bag of flour over 50 yards! Dip that in your gravy, suckas!
–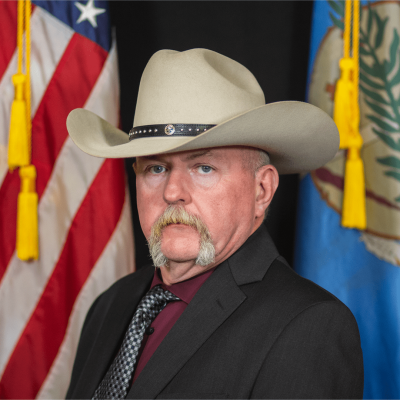 7. Bill Ingram, Tillman County
Although he looks like one of the original Little Rascals dressed up as Yosemite Sam, Bill Ingram is definitely one of the hottest sheriffs in Oklahoma. His golden-gray mustache "Tickles" sprays enough heat to make all 17 ladies in Tillman county melt with lust and desire.
–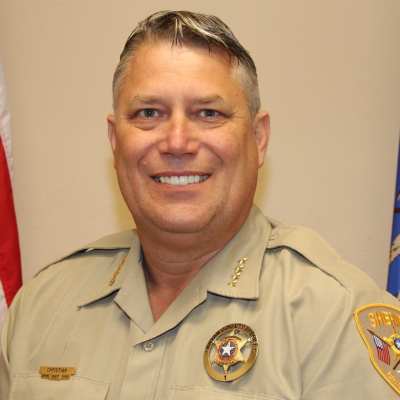 6. Johnny Christian, Bryan County
Sure, Johnny looks like he's been banned from scouting and wears the glute-busting shorts that were popularized on Reno 911, but that doesn't stop the fact that he's also a handsome beast who leaves the motorists in Bryan County just begging to be frisked.
–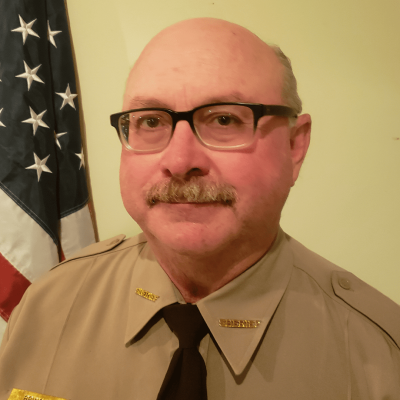 5. Clif Brinson, Harper County
At first glance, Clif may look like your stereotypical Clif, but that's where the generalizations stop. With his thick stache, ill-fitting glasses, and stubborn refusal to shave off his few remaining sticky pieces of hair, he's sexier than your high school social studies teacher passing out some worksheets.
–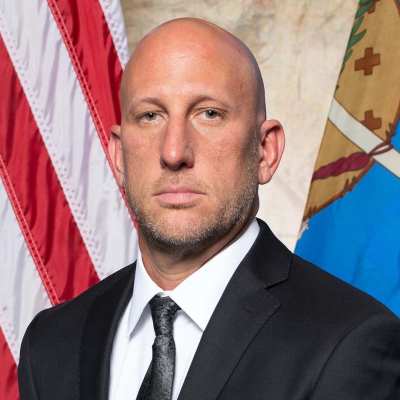 4. Darin Reames, Major County
Scoring one more vote than Rudy Briggs Jr., Darin was recently voted by his fellow sheriffs as "Most Likely to Pursue A Career as an Undertaker." His narrow nose and pointy head don't have any sharp effect on his broad good looks.
–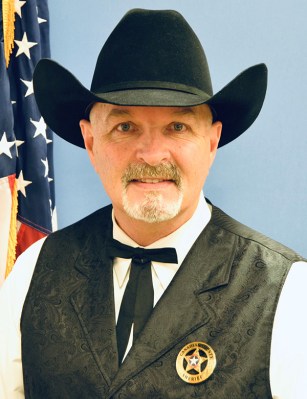 3. Chris West, Canadian County
If they ever produce a right-wing law enforcement-themed spinoff of Queer Eye For The Straight Guy and name it MAGA Joy For The Soi Boi, the producers would need to cast Chris West as the personal grooming expert. With his well-manicured goatee, neatly-trimmed eyebrows, and freshly plucked ear hair, he could whip any pronoun-carrying, man-bun-wearing, sissy boi into a manly and desirable insurrectionist (or Posse member) in no time.
–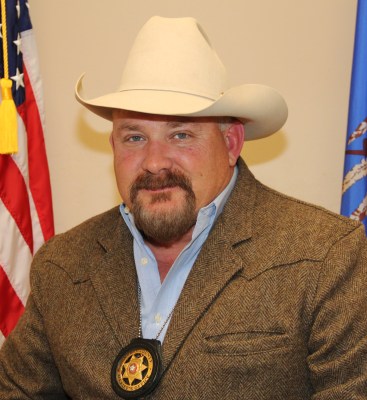 2. Eddie Virden, Osage County
Named the Hottest Sheriff in Oklahoma in 2018, Sheriff Eddie Virden will put his neck on the line for anyone. Well, if he had one. Regardless, he's a handsome stag with a charming smile who can knock the socks off anyone, from the local methhead standing outside Dollar General to the out-of-state oxy mom waiting in line at The Pioneer Woman's mercantile.
–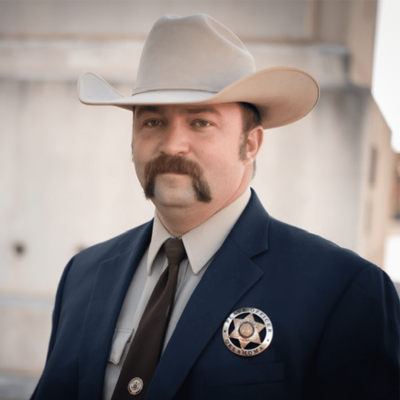 1. Cory Rink, Garfield County
Known for his love of poetry, fresh-cut flowers, and Cormac McCarthy novels, Cory Rink is one of the most regal and gentlemanly Oklahoma sheriffs to ever hold office. An influencer for Secret for Him deodorant, his third-place finish in the OK Sheriff Association Marksmen Tournament proves that it's okay for law enforcement officials to have a soft and sensitive side that's strong enough for a man, but PH balanced for a woman.
–
Anyway, that's our totally serious ranking of the 10 Hottest Sheriffs in Oklahoma. I hope it doesn't lead to me getting tazed during a traffic stop. My apologies to anyone who didn't make the Top 10. Better luck next time.
Stay in touch
Sign up for our free newsletter