Hey, if I went from being a millionaire to a detainee at the Oklahoma County Jail, I'd also have a blank, empty expression on my face like I just watched the old "Two Girls, One Cup" video.
It's a far cry from the jovial, happy gazes Harris and Chaney shared whenever they were hanging out with their buddy Governor Stitt...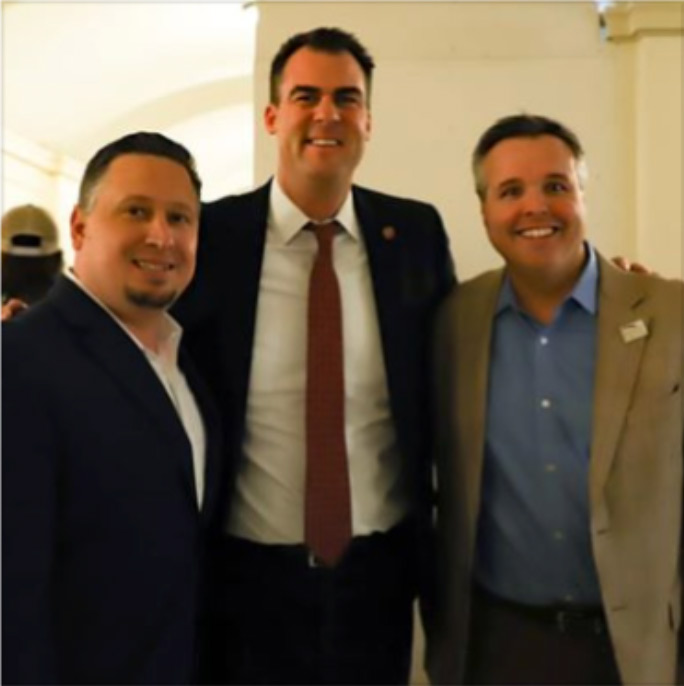 Okay, I do want to admit it's kind of cheap to use that photo of Governor Stitt being all chummy with Harris and Chaney.
Outside of using common sense, how was he supposed to know his campaign donors from the shady charter school were stealing $22 million from Oklahoma taxpayers? As Stitt mentioned when he denied that he ever met Brent Swadley, he takes photos with lots of people that he denies ever knowing.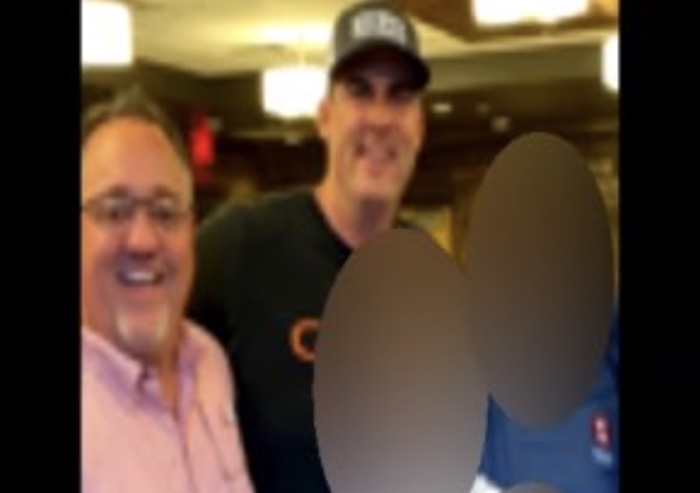 Anyway, the fact these guys were finally charged is great, long overdue news that was probably expedited by all the money Epic-backed dark money groups have dumped on the upcoming election. Seems convenient, huh?
Either way, I'll take it. Even if the Epic scammers get off light, which seems possible due to all the money they've donated to political campaigns, it's good to see that justice may be served. We'll continue to follow this grift and provide updates as they arise.
Stay with The Lost Ogle. We'll keep you advised.