Everything Else
TLO Restaurant Review: Los Tacos
4:17 AM EDT on April 22, 2022
Editor's Note: Before we get to this TLO Classic Food Review, I wanted to pass along that, all things considered, Louis is doing way better! We met for lunch a couple of Saturdays ago, and even chatted briefly on the phone last night, so yeah, it's safe to say he's improved dramatically since my Super Bowl Sunday trip to see him in the OUHSC ICU. He appreciates all the love, support, and encouragement he's received from TLO readers.
Louis is still working hard with physical rehab and speech therapy, and as he continues to recover, we're going to republish some of his classic reviews from over the years. For today, I thought we'd take a trip back to Los Tacos, a classic south OKC eatery that, as former Lee Elementary School Lion, has always been near and dear to my bean-loving southside heart.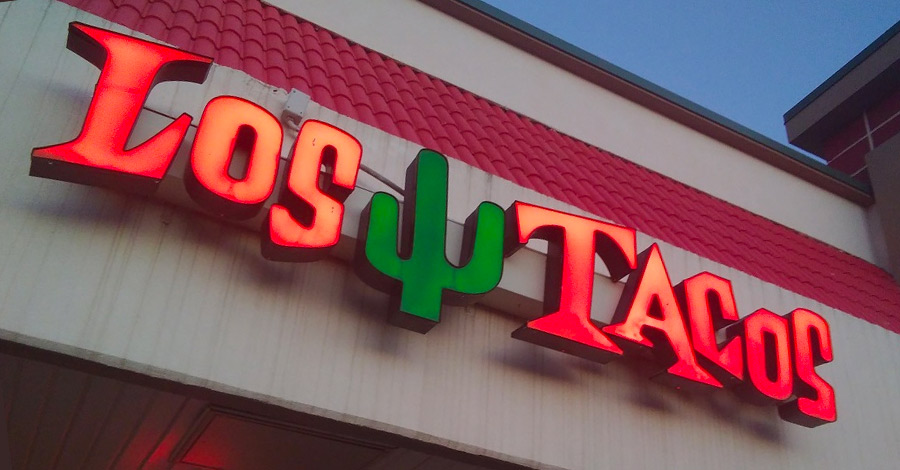 Once upon a time in the Southside of Oklahoma City, many years ago, hiding in plain sight amongst divvy, working-class businesses along SW 44th was a much-loved little drive-in named Los Tacos that specialized in, shall we say…gringo variations of popular Borderland delicacies, aimed at the appetites of those that desire a little more than usual Tex in their Mex. They succeeded admirably.
But, like all good things, Los Tacos, and that location, eventually came to an end (it's now a 7-Eleven) and the family behind the food went off into another business venture selling ephedra pills, leaving a Texas-sized gap in the hearts of their many regulars who would often lament about their overstuffed Sancho burritos and so on to anyone within earshot.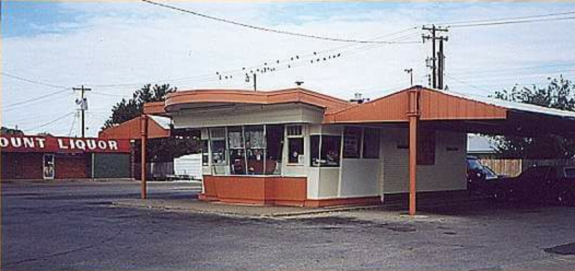 It was a short-lived bon voyage for Los Tacos. A few years later, a couple of new locations opened. One was replaced by another 7-Eleven, but another still remains at 1620 SW 89th St.
I learned about this history from the lips of their passionate fanbase (a.k.a. TLO Editor Patrick), so to my hungry ears,  there was no way I couldn't haul ass out to this local southside legend and see just what all the hot fuss was about.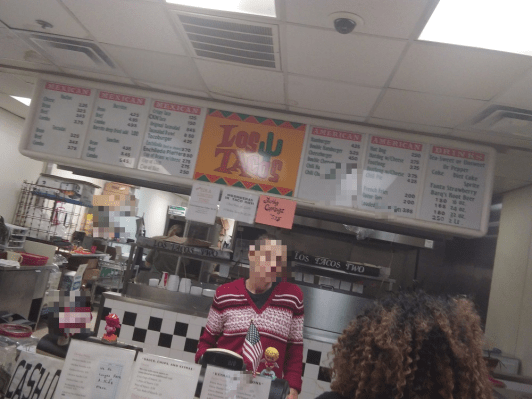 And what a hot fuss it was!
Arriving about an hour before their scheduled 7 p.m. closing on a Friday evening, the line of hungry Southsiders was well out the door – the small lobby full of feemers wanting to order and those waiting for their orders at this carry-out only, tableless eatery. The cash-only menu was about as basic as it gets, offering the simplest options of burritos, tacos, nachos and so on, along with a few American options like hamburgers and hot dogs, true to their drive-in roots.
Just how good was los grub at Los Tacos?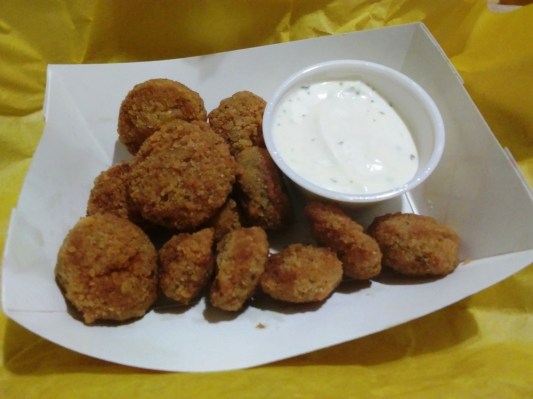 If I'm being honest—and I always am—it was all pretty darn good for the most part, what can I say? Starting with the limited edition jalapeno chips ($2.49), these crunchy little brown beauties were a perfect down n' dirty appetizer for what was about to come, thick-cut slices of hot peppers meant to be dowsed in cool ranch dipping sauce. It was a ballpark-inspired treat that I wish someplace like the flea market would start pushing down our collective throats. I bet it'd pair well with a red Icee while looking for brass knuckles and a used parakeet.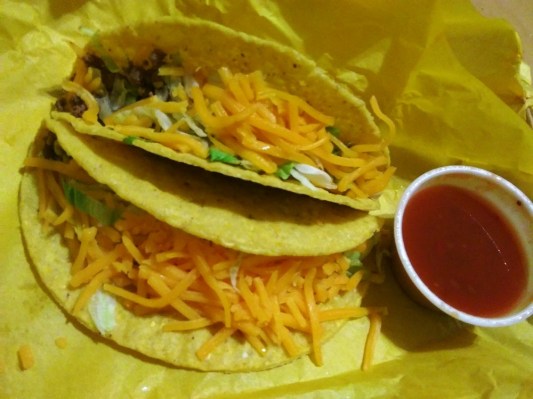 The two crunchy beef tacos ($1.25 each) were just the right step above corporate fast food offerings—I'd take them anyday over whatever is on Taco Bell's dollar menu—loaded with that homemade zesty ground beef and all the requisite toppings, much like mom used to make on taco night which, as I'd come to learn, would actually be Los Tacos greatest personal asset.
Saving the most vaunted for last, the two tightly wrapped burritos that plopped into my lap with a heavy thud were rearin' to go. The riotously thick beef burrito ($4.95), which was the size of small infant, was filled to spillage levels with chopped onions, cheddar cheese and that same special kind of savory homemade ground beef, while the cute and clever lettuce-filled Sancho ($4.55) was more of the same but with modestly spiced refried beans that made for a real solid brick of a meal.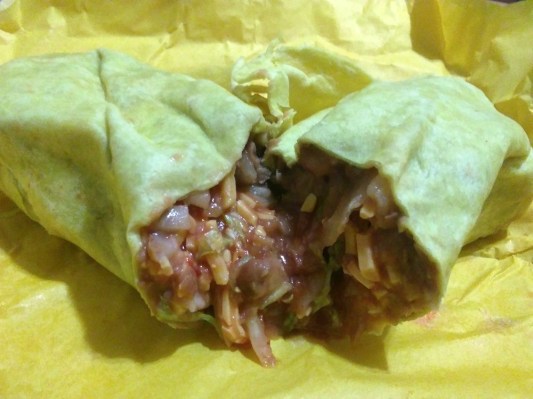 As I sat back, thoroughly enjoying these decidedly (somewhat) Americanized variants of such classic (somewhat) Mexican staples, they reminded me of growing up in Texas, where during sporting events handmade burritos would be made by players' mothers and sold out of a ramshackle concession stand…or perhaps they followed the passed-on and passed-down recipes of those old ladies who'd spend all day cooking chili and beans for a burrito fundraiser dinner at the local volunteer fire department…or maybe it's just a taste of that old long-gone neighborhood drive-in that wasn't much, but it was enough for that neighborhood and that was all it needed to be. Cómpralo ya!
_
Stay in touch
Sign up for our free newsletter