Food
The Magical Coffee of Oklahoma's Gathering Place…
10:08 AM EDT on October 18, 2021
This weekend I went to the Gathering Place and, I can honestly say, that I truly loved it. But, before you start to load the car up for the arduous drive to Tulsa, I'm mean, more specifically, the Gathering Place Coffee Co. at 415 East Main Street in Shawnee.
As you may have heard by now, Tulsa's snake-infested hovel the Gathering Place has been rather inhospitable to this small-time coffee house, selfishly throwing lawyers and other legal nonsense their way, out of fear that people might mistake their breakfast burritos as log flumes. You know how people are.
But being smart enough to differentiate between the two joints, I stopped by the one in Shawnee purposefully this past Saturday to not only try their coffee, but to make sure that there are no similarities between either entity because, to be fair, I have been wrong before and ended up with a chlorinated latte.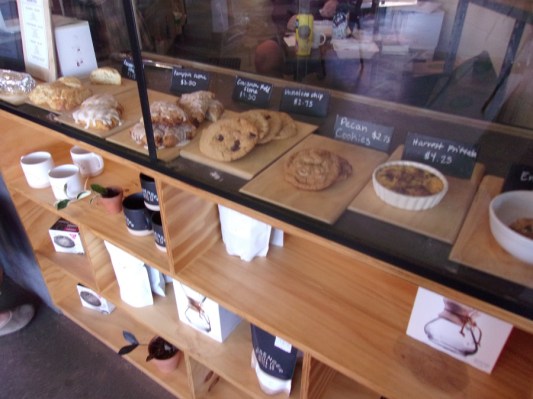 As I entered through their ancient glass doors, however, I breathed in the fresh-roasted aromas, confident that this Gathering Place was coffee and only coffee, with maybe some scones and a few other eats.
The shop was somewhat empty this afternoon, with only a woman off to the side studying on her laptop. While I'm not sure how much rent is on this place, I sure hope that people desperately needing caffeine aren't in Tulsa right now, ordering an Americano at the wrong spot, probably from a children's clown riding a skateboard. Cowabunga!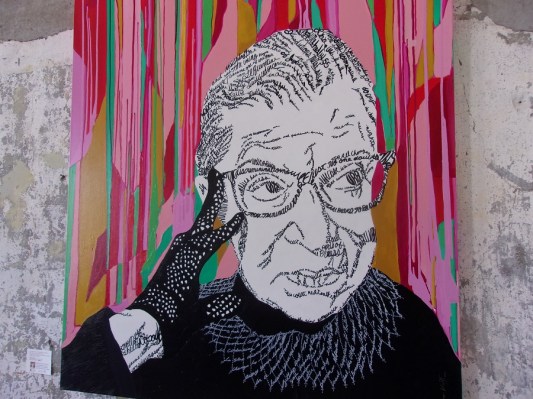 As the bearded gentleman behind the counter asked me my java-based preferences, I confidently told him and, as he prepared my order, I walked around and noticed that the place had a design flair that focused, oddly enough, on Ruth Bader Ginsberg, featuring various forms of art that paid tribute to her; now I know that I might start to sound like a broken record, but I'm sure there are no RBG tributes at Tulsa's Gathering Place.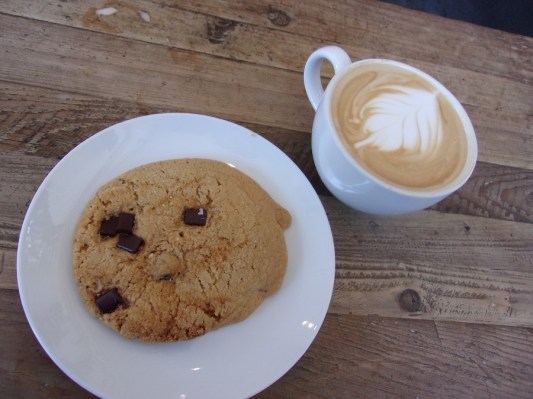 My friend decided on the 12 oz. Latte ($4.25), beautifully served in a classy porcelain cup, complete with one of those, to me, complicated leaf images embedded in the brownish foam. Served with a large Chocolate Chip Cookie ($2.75), it was obvious that my friend was deeply in love with her selection, making slight moans of ecstasy with every warm sip of her drink, becoming louder with each nibble of the cookie.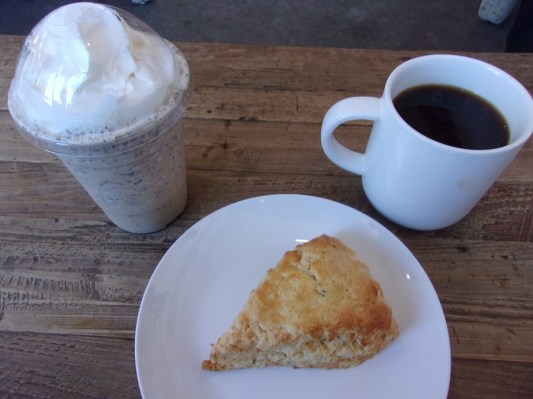 And while I genuinely wish that I could react like that in public, being a man that is trapped in these masculine social constructs, I had a large 12 oz. cup of Americano coffee ($2.75) and a Rosemary Ricotta Scone ($3.25) for good measure. Using the beans of Messenger Coffee Co.—I think they're out of Kansas but don't quote me—it was a damn fine cup of joe and the scone, tasting like a biscuit with the gravy willfully built-in, pleasing me immensely.
As I sat back on the comfy couch near the front window of the business, I became even more sure of the fact that there is no possible way—at all—for anyone to confuse or conflate either one of these businesses—the coffee shop or the amusement park—together unless, of course, they're an absolute idiot or an idiotic absolutist.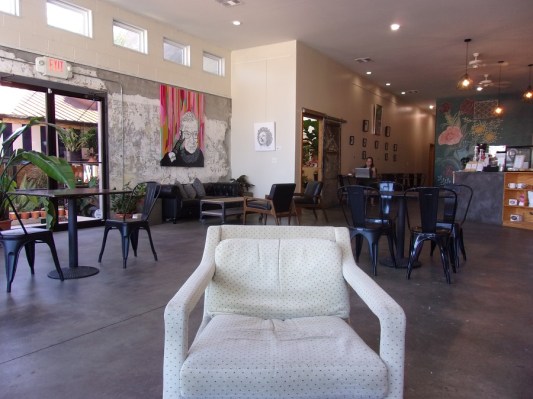 Gathering our trash, as I walked by the counter one last time, I asked them what makes the WTF Frappe ($5.00)–something on the menu that caught my eye–so incomprehensible.
After hearing the description—a frappe made with a homemade espresso-based frap mix, blended with ice and caramel, vanilla beans, and milk chocolate-covered espresso beans—I ordered one anyway, despite not knowing what any of that meant. It was totally worth it, I thought, as I dropped a few dollars in the tip jar.
Chances are I'll never go to the Gathering Place in Tulsa on sheer principle but, because of their outright selfishness towards the little guy, I have now at least heard of the Gathering Place in Shawnee and will be spending any of that extra money I would have donated to Spiral Connectors, Water Mountains or BMX Pump Tracks to their caffeinated beverages that, as far as I know, have never tried to sue anyone.
p.s. – The Gathering Place in Tulsa and The Gathering Place in Shawnee have reached a "settlement" in their lawsuit.
_
Follow Louis on Twitter at @LouisFowler and Instagram at @louisfowler78.
Stay in touch
Sign up for our free newsletter