Everything Else
Peace, Love and Thunderstanding: 7 Predictions for the 2021 -2022 Season
10:15 AM EDT on September 23, 2021
After spending 19,000 words discussing the worst roster a seasoned OKC fanbase has ever known, the time has come for old Clark Matthews to put a bow on my 2021 Peace, Love and Thunderstanding Off-Season series.
To do that, I offer seven predictions that will almost certainly come true...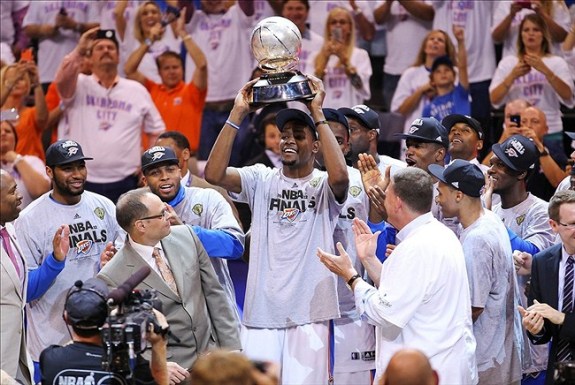 1. The Thunder will perform better than expected
This is probably the easiest prediction. When expectations are at the bottom, it doesn't take much to surpass them. Oddsmakers have the over/under on Thunder wins at 23.5. To win the under on that bet, Oklahoma City can only win 28% of their games, which would be worse than the 31% of games they won in 2020/21—a season in which the team actively attempted to lose over the final half.
During this series, I have been very pessimistic regarding the short-term outcomes that will relate to the roster moves this Summer. They punted during the draft. They punted during free agency. They bought out the contract of the best player who was acquired in trade.
All that said, being worse than last year is a Herculean task. Mothballing Shai Gilgeous-Alexander and Lu Dort for long periods (barring a legitimate injury) will hurt their development, so that won't happen again. Then, with all the time the players surround them have been given to work on their craft, they are bound to improve, as well. Which leads to the next prediction…
-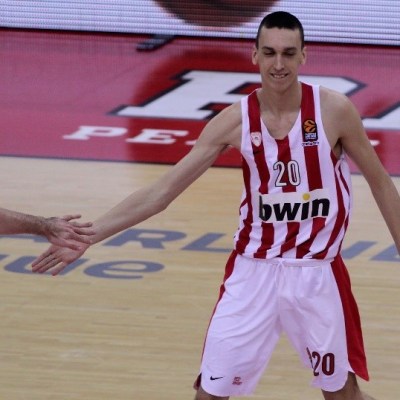 NBA Player or Slenderman cosplayer?
2. Poku averages more than 15 points/game
One NBA off-season trope is the release of workout videos by players working on their game. Players who can't shoot tweet out heavily edited workouts that show them splashing three after three (Ben Simmons). Chubby players put their newly sculpted physiques on the 'Gram (Kendrick Perkins). Carmelo Anthony produces a series showing him dominate pickup games across the U.S. while wearing a hoodie.
So where were our YouTube videos of a hulked-out Aleksej Pokusevski eating chicken fried steaks this Summer? The guy clearly needs to pack some pounds on his frame so that he can show off more of his game than hoisting threes and making behind-the-back passes at the top of the key. Last season, Thunder fans winced every time he took any contact. Luckily, he avoided it so much that Defector.com did a weeks long series chronicling his inability to get to the free-throw line.
Presti had to have assigned him a team of personal trainers and nutritionists to mold him. With confidence that he will come to camp much stronger, the second-year giant will be able to diversify his game without being snapped like a toothpick. Just from that alone he is bound to double the 8.2 points per game he scored last season.
-
3. Josh Giddey finishes top-3 in Rookie-of-the-Year
This is less a prediction than an attempt to will this into happening. The Thunder need their new 6'8" point guard to be a difference-maker, and quickly. Giddey has the capability. He was rookie-of-the-year as an 18-year-old in the Australian Basketball League (where the competition is stronger than the NCAA) this past season. His passing ability and basketball IQ were qualities that were rated as elite among his draft class.
While it is not likely he will be able to garner the attention of the press enough to surpass flashier draft brothers like Jalen Green or Cade Cunningham, I would not be surprised for Giddey to be a dark horse for the Rookie-of-the-Year Award.
-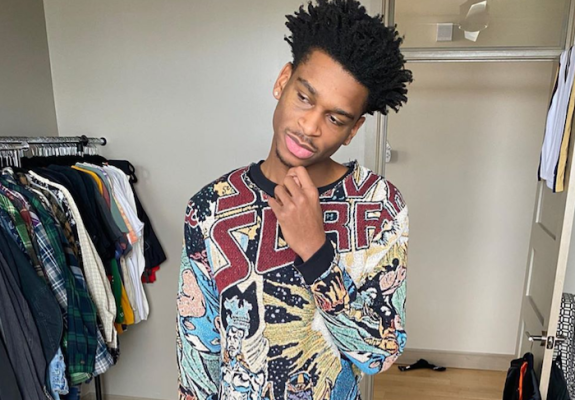 4. SGA is a Western Conference all-star
This should have happened for the 2021 All-Star Game. Shai was having an incredible season when the rosters were selected, but somehow got snubbed three times. Considering he will be carrying a team that will be performing better than expected (see #1), Gilgeous-Alexander should be a no-brainer to be in uniform for the 2022 game.
-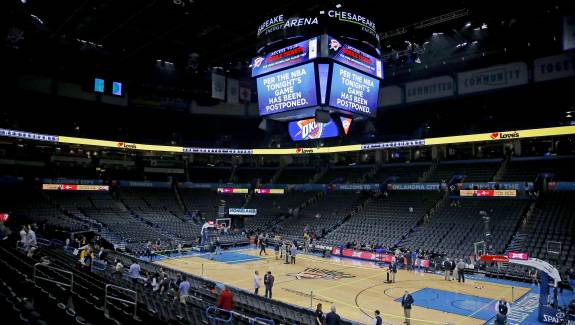 5. Game Attendance is bad
The last time the Thunder were this bad and fans were allowed in the arena, it was the first season of Thunder basketball. Then, the city was just excited at becoming a "Big League City" and flooded the stands to watch a 23-win Thunder team because they at least got to watch all the big names that came into town. Following that season, the team rattled off more than a decade of highly competitive basketball, usually centered around superstar-caliber players. Unless you bought season tickets, getting into a game was challenging.
That is not the case now. With the roster rebuild, the players that the fanbase came to love are mostly gone. Darius Bazley, who was a rookie that last time Thunder fans witnessed live-action, is the most tenured player on the team. Expectations are low, and even if the first four predictions come true, this team is not going to be in the playoff seeding mix. And even fans who aren't fair weather could beg off due to concerns related to the pandemic.
If you are one of those fans who has access to watch the games on television (also a dwindling number thanks to Bally Sports), expect the stands to look like they do in New Orleans. Empty.
-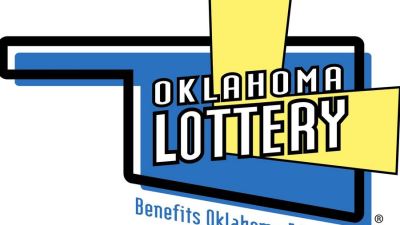 6. The Thunder do not land a top-3 pick
I would have predicted this even if I expected the team to be as bad as expected. Oklahoma City has no luck in the lottery. This past season they had the third best odds for the number one pick in a draft projected to have five franchise-caliber players and wound up with the sixth pick. The 2022 draft has seven players that are in the mix to be first overall, so OKC probably lands at eight.
-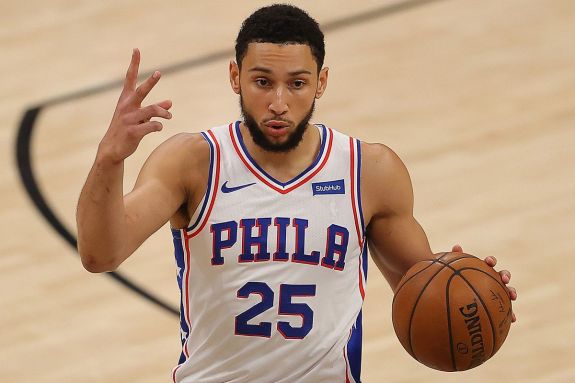 7. Presti Unloads Draft Picks for Ben Simmons
Do I want this to happen? Probably not. Does it make sense? Maybe not. Could it happen? Absolutely.
Ben Simmons has made it clear he will not be playing for the 76ers, anymore. Since making that request, Philly's general manager, Daryl Morey, has been attempting to get a superstar in return for the former first pick overall. Teams with disgruntled superstars have laughed at his proposals. Part of that is because everyone else in the franchise has worked to undermine Simmons' trade value.
Frustrated at the lack of progress, Simmons is the latest to tank that value. By refusing to attend training camp and making his trade demands known, Simmons has assured that Philadelphia has no leverage. And that's the situation where Sam Presti loves to operate.
Not needing to bid against teams that can offer the 76ers what they want, Presti can present his war chest of draft picks as a way of enticing Morey to save face. That's really the trading currency that Philly currently lacks. I mean, they might have been able to swap Simmons for Dame Lillard or Bradley Beal, but their only way of doing so was to add sweeteners to the deal. However, their next tradable first-round pick is far in the future. A deal with OKC would give them at least a handful of picks (the Thunder have 17 over the next five years) to negotiate with. The Thunder swallowing Simmons' salary into their cap space would also leave the 76ers with a trade exception that would allow for them to take on a big salary from elsewhere later in the season. So if a player like Lillard or Beal are more explicit about wanting out before the trade deadline, reducing Portland or Washington's leverage, Morey would then have assets to offer.
Other than taking on a player whose value has been tarnished and giving him an opportunity to rehabilitate his image outside of the spotlight of a title contender, Simmons' acquisition would have the potential of kickstarting Oklahoma City's resurgence. Outside of Lu Dort, the Thunder are a bad defensive team. Simmons is one of the best defenders in the NBA and has the size and athleticism to guard any player on the floor. Being utilized by a coach like Mark Daignault, his versatility could rocket him back to the elite player status he enjoyed before choking in the second round of the 2021 playoffs.
Daignault's system is positionless basketball. The person he wants running his offense is the guy who grabbed the defensive rebound. That player needs to get the ball and get it up the floor before the defense can get comfortable. A 6'11" point guard in Philadelphia, Simmons could be a point-center in OKC.
There's really only one reason not to do it: he may make team too good, but not good enough. Having a perennial all-star and defensive player-of-the-year candidate certainly moves the needle for the Thunder. The question is how much. Does his presence make them a borderline playoff/late lottery team or does he propel them into contention? If it's the former, which is certainly more likely considering his offensive limitations, that may be detrimental to the long-term potential for the team since it will harm their draft positioning.
Personally, this scenario would intrigue me. Getting a star is the ultimate goal of the rebuild plan. Simmons fits that profile and is only available to a team like the Thunder because of circumstances similar to those that brought Paul George to OKC a few years ago. If he can be acquired for a bargain price*, it would be fun to see how it plays out.
* SIDEBAR – What would be considered a bargain price? A package of Darius Bazley, Tre Mann, and say six first rounders owed to OKC by other teams makes sense to me. That is slightly less than what Brooklyn gave Houston for James Harden last season, minus the salary filler needed to make it work. If Morey demanded any of OKC's own first-round picks, SGA, Dort, Giddey, or Poku, I'd leave the negotiations.
Clark Matthews is a world-class checkers champion, co-founder, and basketball editor-emeritus of The Lost Ogle
Stay in touch
Sign up for our free newsletter