Everything Else
Peace, Love and Thunderstanding: Trade Market
9:25 AM EDT on September 8, 2021
With the NBA training camp only a month away and most free agents already plucked by GMs, it's time to focus on the NBA's ever-changing and sometimes befuddling trade market.
Lauri Markkanen's saga ended with him re-signing with the Chicago Bulls so they could trade him to the Cleveland Cavaliers in a deal that also involved the Portland Trail Blazers. The arrangement was remarkable only in that it, A) did nothing to improve any of the three teams in the deal, and B) it ended any speculation about the Thunder attempting to reach the salary cap floor (the minimum amount NBA teams are allowed to use for player salary) by getting involved in free agency.
After the Thunder signed Vit Krejci to a guaranteed contract, the team still sits with approximately $33.5 million to spend on players before needing to employ any cap exceptions. If the team chooses to stand pat with this roster until the end of the season, the $22MM that they fail to spend to reach the salary cap "floor" will be divvied up among the players on the roster as a fiscal hardship bonus for playing on a crappy team.
General managers generally frown upon giving players free money, however, and GMs like Sam Presti—who meticulously creates salary cap space for his prized "flexibility"—are even less likely to allow that to happen. Last season, he used some of his sub-floor space to take a flyer on luring Argentinian wing player Gabriel Deck away from the Spanish League. It was a move that made little sense in the long-term plans of the team and even less sense in the short-term tanking plot. But it did utilize the money that otherwise would have just gone to players already on the roster.
Now that free agency is essentially over, the most likely way the Thunder could use that money burning a hole in their pocket is by using the trade market. As the only team in the league with significant cap space available, any team with a bad contract will have Sam Presti on their speed dial. Presti will eagerly take their call.
During his Sonics re-build, Presti used cap space to his advantage multiple times. The most impressive was when he absorbed the contract of Kurt Thomas from the Phoenix Suns in return for two future first-round picks. Later that season, he flipped Thomas to the San Antonio Spurs for another first-round pick. He essentially turned one bad contract into three future prospects, one of whom ended up being Serge Ibaka.
Who might the Thunder take on into their cap space?
BIG(ish) NAMES
Ben Simmons, 6'11" point guard(?), Philadelphia 76ers:
The former first overall pick has been the running mate of Joel Embiid during the Sixers conversion from tanking to contention. An elite perimeter defender and four-time all-star, Simmons' fit with the team became almost untenable after his atrocious shooting form became the scape goat of Philly's playoff exit. His relationship with Embiid appears to have fractured and the Sixers front office is shopping him around the league.
This is a bad time to be selling Simmons, as his value has depressed dramatically. Yet, Sixers GM Daryl Morey is asking for other disgruntled superstars, like Portland's Damian Lillard or Washington's Bradley Beal, in return. Considering that Simmons makes neither of those teams contenders and that Philly has no draft capital to append to such a deal, that's unlikely to happen.
Presti has shown an appetite for career reclamation in the past, and this is where he might have interest to bring in Simmons using some of his plethora of draft picks to make it happen. For the Thunder, Simmons would certainly fit the position-less basketball roster that is being assembled. He has the size to line up at center, but the skill set to run the offense at the point. Brought into a roster that already contains Aleksej Pokucevski, Josh Giddey, and even Krejci, Oklahoma City would be a matchup nightmare for opposing coaches.
Of course, Philadelphia wants to remain a title contender in the wake of moving Simmons, so a trade of Simmons for draft picks is unlikely to make it happen. Morey would probably demand Shae Gilgeous-Alexander (which should be an emphatic no), or look for a third team trying to move off one of their star players that would want OKC's draft picks.
-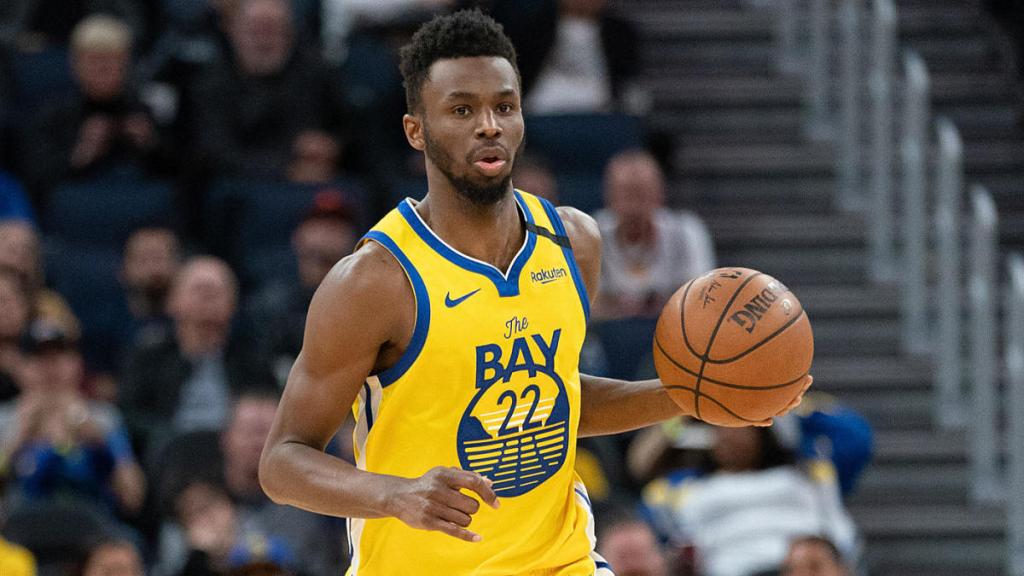 Andrew Wiggins, 6'7" wing, Golden State Warriors:
As a repeat luxury tax offender, the Warriors roster is, by far, the costliest in the NBA. Due to injuries the past two years, their extravagant spending has purchased them very few wins. Now, with the hope that the team's core of Stephen Curry, Klay Thompson, and Draymond Green are finally healthy enough to carry the team, the big salary of Wiggins as a bench scorer is a colossal waste of money.
The Thunder could simply absorb his salary and save Golden State hundreds of millions of dollars. That seems like a nice favor Presti could do for their former rival. To do it would cost in other ways, though. Luckily, the Warriors have some interesting prospects they've acquired over their lean years. If they attached someone like James Wiseman, Jonathan Kuminga, or Moses Moody to Wiggins' contract, Oklahoma City would have to consider doing it.
The 26-year-old wing player, who always seems to play well in Oklahoma City, could be a building piece for the team. Or, since Presti has proven no contract is untradeable, Wiggins could be another reclamation project that brings back assets when his contract is close to expiring.
-
Kevin Love, 6'9" stretch big, Cleveland Cavaliers:
Well past his prime and still collecting fat checks, Love is mentally done with Cleveland, but unwilling to give them a discount in order to get him off their books. With the addition of Markkanen, Love's skillset has been made expendable by the team and his value as a veteran is kind of undercut by the fact he hates the young players on the team.
For the same reason Cleveland wants to get rid of him, the Thunder should not want him unless sweetener is added from the Cavaliers. A heavily protected first-rounder, or a young player Oklahoma City could bring in to evaluate might convince Presti to eat the salary.
-
Kristaps Porzingis, 7'3" stretch big, Dallas Mavericks:
The Thunder were a firm believer in Porzingis when he was a teenager, to the point that Presti attempted to convince the giant Latvian to remain in the 2014 draft with a late first-round guarantee. Zinger withdrew and wound up a lottery pick in 2015 with New York.
Called a "unicorn" because of his remarkable size matched with elite shooting range, Porzingis' career has been hampered by knee injuries, and now, a contract that's outsizes his contribution. Looking to build a team around Luka Doncic, the Mavericks appear to see Zinger as unnecessary and could look to unload his massive contract. If Presti still sees value in him, or the ability to create value with him, OKC could provide Dallas with salary cap relief and even some draft picks. That may not be enough for Dallas, though, who likely want some win-now players in return.
FORMER THUNDER PLAYERS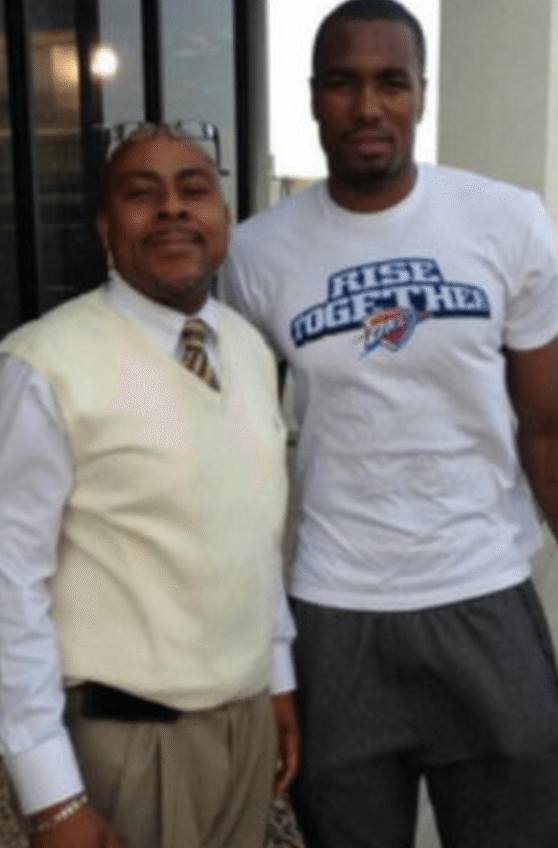 Serge Ibaka, 6'10" stretch big, Los Angeles Clippers:
One of the core players of the Thunder's glory years, Ibaka has won a championship with Toronto since he left OKC. Now, as a role player coming off back surgery for the Clippers, the team could be shopping him in order to get players that compliment Paul George and Kawhi Leonard. For the Thunder, Ibaka could be a veteran presence as he finishes out his career, and for LA, the cap exception that would be created could be used for a player who suits them better.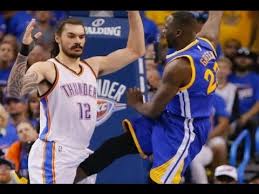 Steven Adams, 7'0" center, Memphis Grizzlies:
Adams was a fan favorite for many years but was traded to the New Orleans Pelicans last Summer. The Pelicans promptly extended his contract then shipped him off to Memphis because he didn't fit well with Zion Williamson. If the Grizzlies find him as surplus, as well, many fans in OKC would love to see him back here.
OTHER GUYS
Kevin Knox, 6'7" wing, New York Knicks:
Sam Presti loves former Kentucky Wildcats and Knox played for the Wildcats. He showed promise as a rookie but fell out of the rotation as the Knicks became a playoff team. Now in his third year, the Thunder could give him an opportunity to show that he belongs in the NBA.
Honestly, the Knicks should have shipped him to OKC already as a favor for buying out Kemba Walker for them.
Buddy Hield, 6'4" shooting guard, Sacramento Kings:
The Kings thought they had pawned the former Sooner's contract off on the Lakers on the eve of free agency opening. Then, the Lakers pivoted to Russell Westbrook and now the Kings are stuck with a player that thought he was out the door. At 28 with three years left on his contract, Hield does not really fit the Thunder's timeline. However, as a local hero with a skill the team lacks (shooting), Presti might overlook the age issue.
Marvin Bagley III, 6'11" center, Sacramento Kings:
Another disgruntled King (as if there were any other kind), Bagley's father has publicly requested a trade for his son. Lacking much in the way of traditional big men, the Thunder could be a fit for Bagley to finally launch his career, which has provided good scoring and rebounding numbers, albeit unseen because it was in the wasteland of Sacramento basketball.
Clark Matthews is a world-class checkers champion, co-founder, and basketball editor-emeritus of The Lost Ogle
Stay in touch
Sign up for our free newsletter