Food
TLO Restaurant Review: Chick N Beer
5:06 AM EDT on August 24, 2021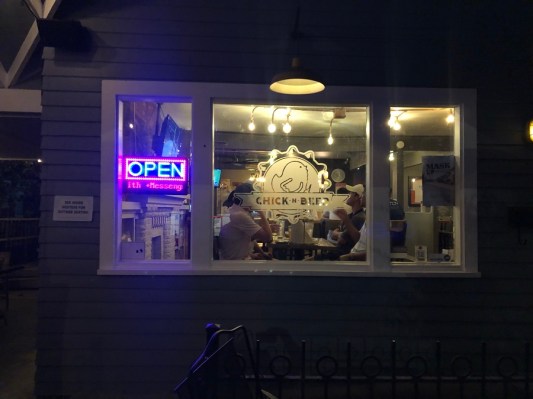 My friend and I planned on having dinner the other night once she was done with her extensive hair appointment, which should only be a few hours, I was assured. Unfortunately, it took a bit longer than expected, quickly narrowing down our list of choices for a nearby nosh as restaurants began to close one by one.
As I ran down the remaining prime contenders, after all had turned on the closed signs as soon as we arrived, the one where the open light still shone brightly—at least for another hour—was Chick N Beer, 715 NW 23rd St., right next to where the late, lamented Vintage Plus once sat in Oklahoma City's far dirtier days of true grimy glory.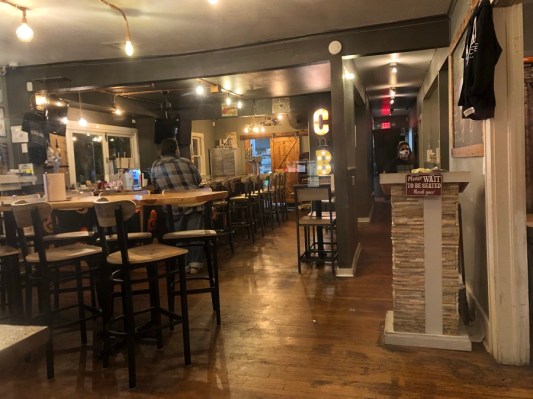 While that area, for the most part, has been gentrified to near-Disneyland proportions of safety and subtlety, as a squad of police cars raced by with their lights flashing rapidly, it reminded me, if only for a moment, of those dangerous days long past as we entered through the precise frontage of Chick N Beer and found seating on the sparse patio.
I went inside to grab a couple of menus and, I must say, that all of the waitresses were extremely nice to me, seemingly a true rarity in many restaurants these days, especially to someone like me. As I placed our orders, I held onto the secret hope the food is just as delightful, drinking our various cooling beverages out in the sultry night, the sweat dripping down my back like something out of a terrible Tennessee Williams play.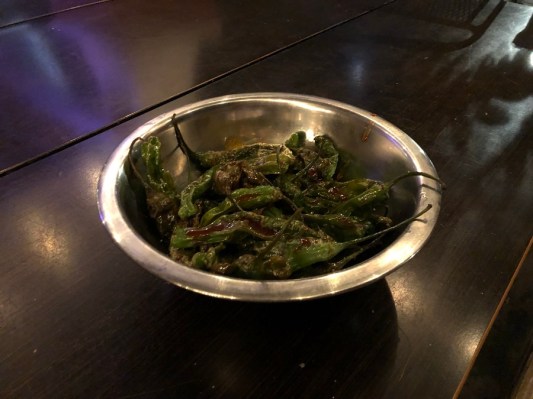 Before I could launch into another southern gentleman routine, our bountiful appetizer of Roasted Shishito Peppers ($6.00) arrived at our table in a somewhat-filled silver bowl. Not knowing exactly what to expect, the lively green heat-sticks, covered in a spicy-sweet gochujang sauce, were a definitely decalescent treat, albeit an embarrassment of riches thanks to the sheer amount.
After pounding back two glasses of water, our three collective baskets featuring various styles of wings and legs covered in Chick's inventive sauces were brought before us and, even though I hadn't tasted one yet, I will admit they did seem awfully small, especially when compared to some of the other dishes I saw other customers munching on through the window, eating inside without masks like the walking dumb.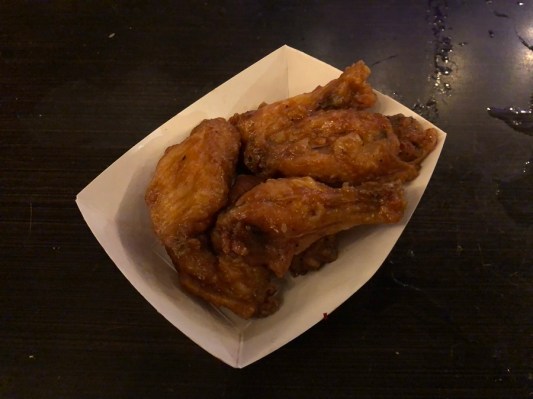 The first set of chicken was an order of six Traditional ($7.00) wings; I sampled the Rootbeer BBQ, which seemed like a moderately fun flavor that I possibly haven't tried on any piece of chicken-based meat. Described as "sweet, savory and tangy" on the menu, while it was all of those things, I really struggled to find that root beer aftertaste that has always plagued me when I downed the thin elixir.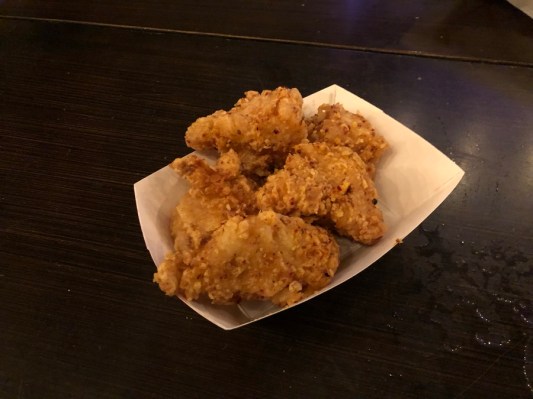 In our next grouping, the five Boneless wings ($6.50), we selected the otherworldly dry rub of Szechuan Garlic Parmesan, heavily dusted across each small cut of chicken meat. While the garlic was definitely featured on the first bite, eventually the famed cheese followed, creating a strangely Asiatic flavor that warned my heart as well as my extraneous belly.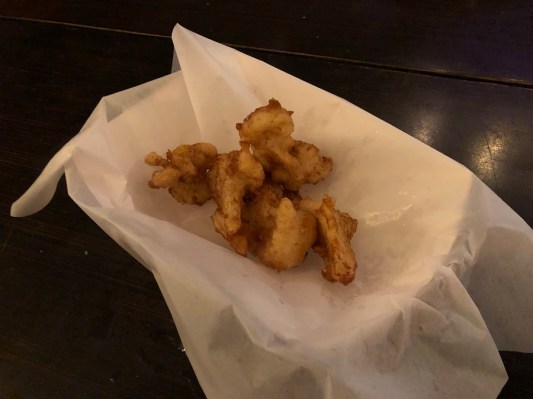 For the grand finale, we partook in a personal favorite of mine—the five-piece Fried Cauliflower ($5.00)—dipped in a beer-batter and coated in their sublime Peppers Galore mix, featuring a combination of BBQ honey red curry and hot gochujang sauce, as well as a most secure helping of habanero peppers and garlic tabasco.
And even though I was expecting something that would definitely singe my moustache hairs, it wasn't to be, as even that wasn't very hot on my boisterous lips or lonely tongue. But, still, if I had to be honest, they were all quite delicious and mostly inventive, and really, that's usually all I want in a meal, keeping my pain on the inside, per usual. Cómpralo ya!
_
Follow Louis on Twitter at @LouisFowler and Instagram at @louisfowler78.
Stay in touch
Sign up for our free newsletter