Everything Else
Peace, Love and Thunderstanding: Free Agency Fallout
11:23 AM EDT on August 10, 2021
Maybe free agency just isn't the Thunder's thing. In the past week, the NBA opened up business for the 2022 fiscal year allowing players to sign new contracts. While activity was fast and furious with huge dollars being thrown around, OKC was mostly silent, despite having more cap space to make deals than just about every other team.
There are plenty of reasons why this was the case. First, convincing any player that can choose their destination to choose to live on the prairie with tens of millions of dollars burning a hole in their pocket is a tough sell. That is made exponentially more difficult by the inability to sell those players on joining a winning franchise. The rebuild plan is not offering that in the near future. So, that really only leaves Thunder brass with the option of overpaying to convince players to join the team. That is not an attractive option at this time because it ruins flexibility moving forward.
So, while most of the league spent wildly, the Thunder sat around with $40MM of cap space.
Moves Made
The team wasn't entirely quiet. There were some transactions.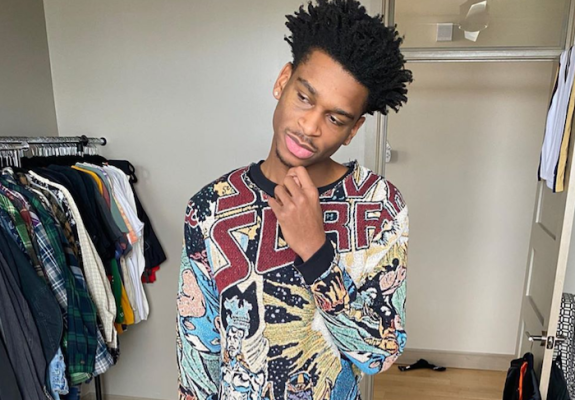 1. Shaivonte got paid!
Shai Gilgeous-Alexander, acquired in the Paul George trade, has proven to be a budding superstar. Eligible for an extension of his rookie contract, the Thunder wasted no time in giving him the maximum amount allowed by the collective bargaining agreement. SGA is now committed to the Thunder for the next six years, without so much as an early termination option on the deal. That's actually a huge concession that most players of his stature command.
There will likely be a full column later in the offseason discussing the implications of this deal, but for now, let's just say I'm a fan.
-
2. Kemba Walker bought out
Very few people expected Kemba Walker to spend much time in Oklahoma City, but it was still a shock to see that the team had agreed to buy him out of his contract on the second day of free agency. The expectation was that after free agency, the team would look attempt to trade him to a contender that had struck out in attracting a major free agent. Instead, the Thunder waived him so that he could sign with the New York Knicks.
It was a solid favor by Sam Presti to allow Kemba to leave in order to sign with a team in his native state. The Knicks certainly lacked the assets to make a trade happen. OKC got a discount equal to the contract Walker will be signing, so an additional $20MM in cap space was opened up for Oklahoma City in the next two years. In the end, Presti must have deemed that and the two first-round draft picks the team now possesses turned out to be enough return for Al Horford and Moses Brown.
-
3. The Moose was not set loose
Mike Muscala has, to date, been the only free agent signed by the Thunder. For two years and $7MM, the stretch five has been locked up. Muscala was an interesting case because he was shut down after the all-star break, despite being healthy, to allow the team to give playing time to their younger players…and because he was too helpful in winning games. Near the trade deadline, Muscala was shopped to a contending team, but declined because he has enjoyed playing for the Thunder. His loyalty was rewarded, and he will be one of the few veterans on the squad.
-
4. Restricted free agents were set loose
The Thunder had two free agents, center Tony Bradley and forward Svi Mykhailuk, who could have been restricted, meaning that any agreement with other teams could be matched by OKC to keep them. Bradley was not tendered a "qualifying offer" and was free to sign a deal with the Chicago Bulls.
Svi was initially given a qualifying offer, but OKC pulled it off the table on the third day of free agency. While it is unclear why this happened, the most likely reasons were, 1) the Thunder changed their mind about wanting to guarantee Mykhailuk a roster spot, or 2) Svi didn't want to stay in OKC and asked to be made unrestricted so that teams would not be scared off by the threat of the Thunder matching. It could have a combination of the two.
Team Needs
The Thunder probably has three roster spots available and about $42MM available to spend. These are the things they need to get with that flexibility:
Post defense – At the end of this past season, four players on the roster were classified as centers: Al Horford, Tony Bradley, Moses Brown, and Mike Muscala. Horford and Brown were traded to the Celtics for Kemba Walker and (now) two first-round draft picks. Bradley is gone and while Muscala is back, he is not a strong defender.
Scoring help for SGA – Shai Gilgeous-Alexander was the focal point of the offense last season. He could use some support and the draft did little in that regard.
Lead ball handler – OKC drafted Josh Giddey who is likely to be the primary ball-handler in the future, but he's 18 years old.
Shooting – Every team needs players that can make shots, but the Thunder have never been strong in this facet of the game.
Big Splashes
While most of the big names are already gone, those players still looking for a payday now have limited options. The Thunder are likely the only team that still possesses any significant ability to make a big-money offer. These are players still seeking a team:
1. Lauri Markkanen – Power Forward – Chicago Bulls (restricted)
If Presti is going to open his checkbook this offseason, Markkanen is the candidate who makes the most sense. The sweet-shooting, strong rebounding seven-footer was averaging about 20 points/game before the Bulls traded for Nicola Vucevic at the trade deadline and sidelined Markkanen.
Only 24 years old, he fits the Thunder's youth movement and there are reports that both the Thunder are interested and that the power forward wants to move on from Chicago. There are also reports that his salary demands may be out of line with what the market can offer.
Would Presti be willing to overpay? And even if he did, would Chicago just let him walk for nothing or would they match the offer?
2. Kawhi Leonard – Small Forward – Los Angeles Clippers
Some reports say that Kawhi is unhappy with the Clippers, but the only team with cap space to sign him outright is the Thunder. As much fun as it would be for the Thunder to sign away the guy who poached Paul George from the team, then watch the Clippers be terrible over the time period where OKC owns their draft future, Leonard's not signing in OKC.
3. Dennis Schroder – Point Guard – Los Angeles Lakers
Schroder turned down an $84MM contract extension with the Lakers last season choosing to bet on himself. Now that all the free agency money has dried up, the former Thunder super sub is now unsigned with only one team having cap space to sign him for more than even the midlevel exception ($9.5MM). That's OKC.
Would OKC have any interest in the alumnus who challenged for Sixth-Man-of-the-Year while backing up Chris Paul? Doubtful. He would take playing time away from Josh Giddey and Theo Maledon and would not be an actual long-term solution. The best-case scenario would be for the Thunder to sign him now and funnel him to another team once Schroder's contract became tradeable, but it's pretty clear the market for him is pretty stale.
Rational Targets
1. Harry Giles – Center – Portland Trail Blazers
Another injury-riddled center, Giles was the number one high school prospect in the class that included the Celtics' Jayson Tatum. Giles has had nearly as many knee surgeries as NBA starts. That said, he is also just 23 years old and capable of being a defensive anchor and cleaning up misses around the basket.
2. Frank Ntilikina – Point Guard – New York Knicks
The French point guard failed to live up to his draft position for the Knicks. He was showing improvement as a shooter in his second and third season, but this past year the numbers were Doug Gottlieb-bad. He shot 19.4% on two-point attempts (strangely 48% on threes) and his free throw percentage dropped from 86% in year three to 44% in year four. If Tom Thibodeaux hasn't completely destroyed his psyche, the Thunder could try to make him a reclamation project.
3. Dennis Smith, Jr. – Point Guard – Detroit Pistons
As a rookie, Smith looked like he was headed to superstardom. Now a 24-year-old journeyman, Smith appears washed up. He could rejuvenate his career.
4. Justise Winslow – Small Forward – Memphis Grizzlies
Prior to being injured then traded to Memphis, Winslow was being tried out as a point guard and knocking down 38% of three-point attempts. Since returning he has been a shell of his former self. In 2020/21, he played just 26 games, made 19% of his three-point tries and had nearly as many turnovers as assists. Now 25, a team like the Thunder could give him an opportunity to prove he's actually the player he was at 22.
Trade Market
The most likely use of the Thunder cap space would be bailing out teams with salary cap problems. This will probably be an article of its own in the coming weeks, but see as how things happen suddenly, here are some names that might pop up in a late night Woj tweet:
Kevin Love, Cleveland
Andrew Wiggins, Golden State
DeAndre Jordan, Brooklyn
Kevin Knox, New York
Davis Bertans, Washington
Kristaps Porzingis, Dallas
John Wall/Eric Gordon, Houston
Eric Bledsoe/Steven Adams, Memphis
Buddy Hield/Marvin Bagley III, Sacramento
Serge Ibaka, LA Clippers
Next Week:
Summer-summer-summer league. Summer league.
Stay in touch
Sign up for our free newsletter