Everything Else
Peace, Love and Thunderstanding: The Rebuild (Part 1)
10:10 AM EDT on July 7, 2021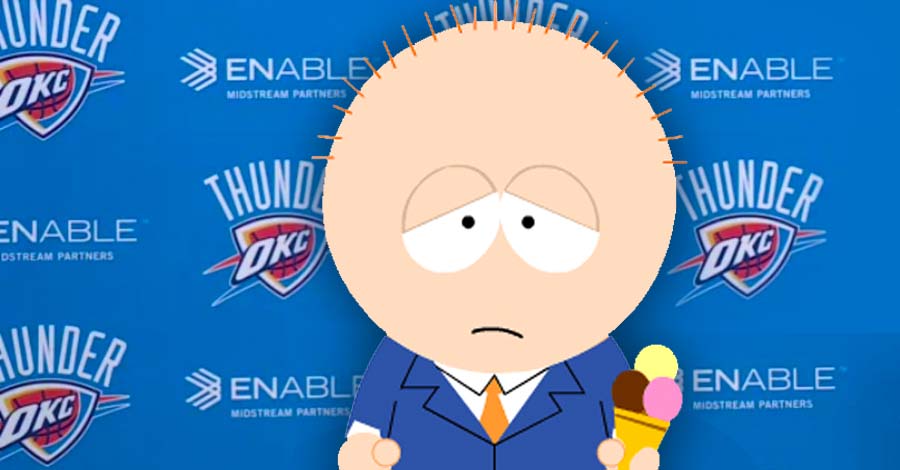 "You'll be back," Tony told me at my going away party, "faster than I was." He stopped there, but in his eyes he said the rest. "What will fill the existential hole in your life?" Family? Sure, there was plenty of that. Coaching youth sports? For a time. As the weeks turned into months, and the months turned into years. The call of the Ogle whispered to me at night, and running away from it, I turned to the only thing I knew.
Competitive checkers is a fickle mistress. In a sport where the median age is eight, the spectators turn on the veterans like myself. The flair and precociousness I developed in my early years in the sport were frowned upon when forty year old me spiked the final jump and requested my juvenile competitors to find a real job. My endorsement deals dried up. Tournaments turned me away for fabricated reasons such as me not attending that elementary school. Occasionally, I found an underground game where a couple triple-jumps might give me a few moments of relief, but more often I found myself turning to pints of Trader Joe's Limeade, straight from the bottle.
One day, while sitting in a mostly vacant parking lot in Nichols Hills, waiting for the store to open and checking Twitter while my nerves demanded sweet, sour nectar, the whispers came back. "The Thunder have a whole roster to re-make and no one is talking about it on The Ogle," it said to me.
Well, until now...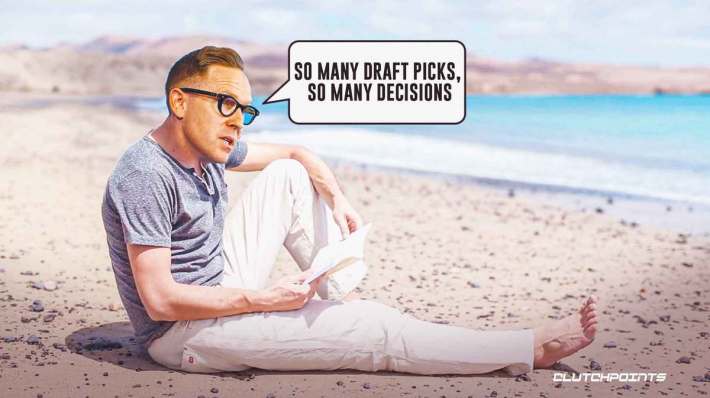 How Did We Get Here?
It isn't a controversial statement to say everything about 2020 sucked. This includes Oklahoma City Thunder basketball. With more than a decade of continuous success that happened despite questionable trades, Patrick Beverly, owner lockouts, betrayals of franchise keystones, and being ground zero for the COVID pandemic in the United States, Thunder fans had become spoiled.
Then, Kawhi Leonard came knocking. As a free agent trying to decide between remaining with the Toronto Raptors, who he had just won an NBA championship with, or flee to a Los Angeles climate which was more forgiving to his robotic circuits, Kawhi wanted another MVP-caliber teammate to make the move. With no other free agents of that magnitude to recruit, he did the next best thing and convinced Paul George to demand a trade to the LA Clippers.
The Clippers had razed their roster in hopes of clearing cap space for two max-level contracts with the intention of signing LeBron James and Kawhi Leonard. James spurned them for their cross-town rivals, but Kawhi was still a possibility. Losing Leonard, though, would have been devastating. So, when Kawhi's representatives came to them with a plot of poaching George from the Thunder as a way of getting two superstars with one trade, they made a Godfather offer to Thunder General Manager Sam Presti.
At that moment, the rebuild should have been on for Oklahoma City. They gave up one of their superstars for a promising second-year player (Shai Gilgeous-Alexander), salary filler (Danilo Gallinari), and every first-round draft pick the Clippers were allowed to trade. Without the expectation of competing for a championship, franchise cornerstone Russell Westbrook asked to be sent to a team that was trying to win now. He was granted that request and shipped to Houston for a supposedly washed-up Chris Paul and two more first-round draft picks.
Just like that the Thunder were…still pretty good. Too good, in fact. By finishing fifth in the Western Conference in the 2019-2020 season, the Thunder lost their own first-round pick which had been promised to the 76ers if it wasn't in the top-20 of the draft. They also fell a season behind in the rebuild strategy.
So, Sam Presti didn't eff around in the Summer of 2020. Starting with Chris Paul to Phoenix, he stripped the team of any veterans capable of making the team a contender and hired a coach whose only experience was in the G-League. Any players who came back in return were flipped for salary filler and sweet, sweet draft picks. Through mind-boggling maneuvers, Presti accumulated tens of millions of dollars in trade exceptions (an ability to bring back players that take a team over the salary cap) despite hosting a roster that was tens of millions of dollars beneath the salary cap floor.
As of today, the Thunder have 19 first-round picks through 2027, with three of those coming later this month. In addition, they have another 18 second-round picks. With draft picks being capital in the NBA, OKC cannot be outbid when players become available, or if Presti needs to hopscotch some teams to get the draft prospect he wants. However, the most controllable assets they have are the seven first-rounders whose order is determined by how the Thunder perform during the season.
For that, the plan was clear. Like in the plot of the movie Major League, the plan was to assemble a roster that would lose regularly, except instead of moving to Florida, the prize would be an opportunity to select one of the five players projected as a potential franchise player in the 2021 draft. When the players failed to follow through on the plan, and the coach turned into a surprisingly astute tactician, Presti stepped in and shut them down. Again, much like the plot to Major League.
While budding stars like Shai Gilgeous-Alexander and Lu Dort sat to nurse "injuries," and respected veterans like Al Horford and Mike Muscala watched as bystanders, Coach Mark Daignault gave starter minutes to Slender Man cosplayer Aleksej Pokusevski, an Argentinian with a Ninja Turtle tattoo that played most of the season in Spain, and G-League hero Moses Brown.
And the tanking worked, until the final night of the season. That night, the Clippers wanted to lose so they could avoid the seventh-seeded Lakers, and let their own G-League call-up, Daniel Oturu, fire up 21 shots, mostly in the close 4th quarter, in which he made just five. Meanwhile, Poku transformed into a seven-foot Kobe Bryant (scoring 29 and making 6 of 9 behind the arc), and Moses Brown became Moses Malone with 24 points and 18 rebounds, including the dagger put-back dunk that sealed the win. Even Josh Hall, on a two-way contract, contributed 25 points and 10 rebounds.
All of that realized promise should have been great news, except that one win vaulted the Thunder from having the best odds to land a top draft pick to having the fourth-best odds. That turned out to be a big deal.
On lottery night, the Thunder had many potential outcomes. Best case scenario was that Houston would not land a top-4 pick, which would then convey to OKC at #5 as part of the Russell Westbrook deal. There was close to a coin flip possibility of this happening. Meanwhile, the Thunder's own pick could land anywhere from #1 to #7. Of course, if the pick landed at #7, that would also mean they got Houston's pick at #5. So, the actual worst-case scenario was for OKC to get the #6 pick and for Houston to keep theirs.
So, clearly, the Thunder wound up with pick number six and the whole season of tanking was for naught.
Sam Presti pretended to be non-plussed by the reality of picking sixth in a five-player draft. "Nothing changes for us other than gaining clarity tonight…we still have a ton of work to do," he said the night of the lottery.
In future editions, we will go into what that work will entail. How will the Thunder use that sixth pick and what will it do with picks 16, 18, 34, 36, and 55? Can Presti trade into the top 5? What will he do with the players already on the roster? Plus, much more.
Those answers and more to come in Part 2...

Clark Matthews is a world-class checkers champion, co-founder, and basketball editor-emeritus of The Lost Ogle
Stay in touch
Sign up for our free newsletter