Satire
10 movies that should've been filmed in Oklahoma
7:39 AM EDT on June 10, 2021
Good news, local film buffs, aspiring actors, and Leonardo DiCaprio girlfriend-wannabes!
Last month, Governor Stitt signed into law the Filmed in Oklahoma Act of 2021, which provides corporate welfare to out-of-state corporations in return for them filming their movies in our starstruck state.
We think this is a great idea because...
1. Bragging rights
2. It helps the economy and the local film industry, which in return, helps the local "tabloid" media industry.
3. Production companies have already missed too many great opportunities to film in Oklahoma!
Just think about that last one for a second. Instead of giving all tax breaks and subsidies to Oil Overlords, what if Oklahoma lawmakers were boosting the movie industry 25 to 50 to even 100 years ago? Imagine all the great movies that could have, and thus should have, been filmed in Oklahoma.
Here are 10 that Patrick and I came up with: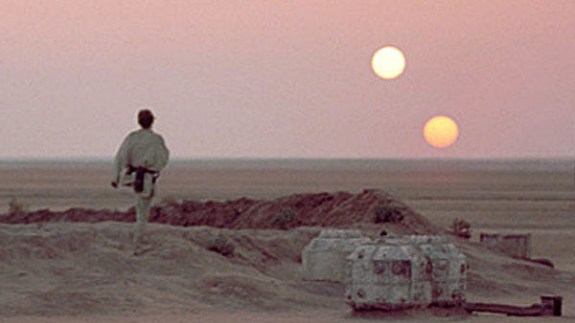 1. Star Wars
Tatooine looks a lot like the Little Sahara in Waynoka and you could probably pass parts of northeast Oklahoma for Endor if you don't get any meth labs in the shot.
-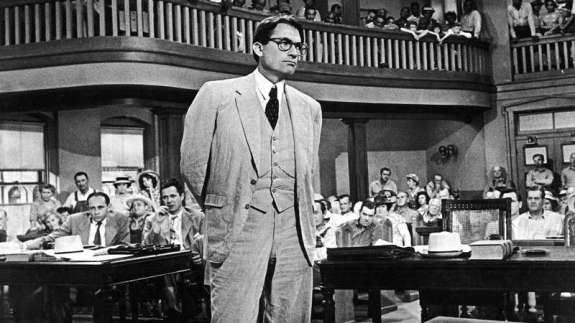 2. To Kill a Mockingbird
Not only do many Oklahoma towns still have the buildings and infrastructure of the 1930s…they also have the institutional racism!
-
3. Rainman
Okay, some of the boring parts of this film were shot in Oklahoma, but now, instead of driving to Las Vegas to count cards and toothpicks, Charlie and Raymond could have stopped at Grand Casino off I-40!
-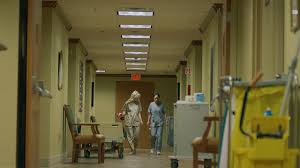 4. 12-Hour Shift
FACT: This black comedy/horror movie about pill-popping nurses who harvest black-market organs of the recently deceased was apparently filmed in a real-life hospital in rural Arkansas. FACT: This horror movie could also have easily been filmed in rural Oklahoma and with less effort because it could've been a found footage film if they pulled the security tapes.
-
5. State Fair (1945)
Based on TLO's old Oklahoma State Fair Photo Contests, I think it's safe to say State Fair's have changed a bit over the years. If they ever do a remake of this film, they should film it in Oklahoma and hire us as costume and wardrobe consultants.
-
6. Night at the Museum 4
Security guard Larry Daley (played by Ben Stiller) easily befriended a wax Theodore Roosevelt and prehistoric t-rex. But I don't want to see an animated version in Night at the Museum 4. Instead, I want to see what kinds of shenanigans Larry prevents (or gets into) when he spends a nightshift with the birds at the 63rd street American Pigeon Museum.
-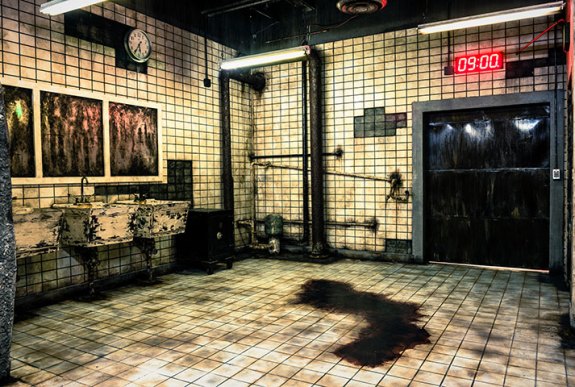 7. Saw
Ya'll ever been in a rural Oklahoma Dollar General bathroom after 9:00 PM?
-
8. Far and Away
If film subsidies existed back in the 1980s, maybe some of the ambitious and problematic scenes from this movie that's set in Oklahoma could have been actually been filmed in Oklahoma, and not Montana.
-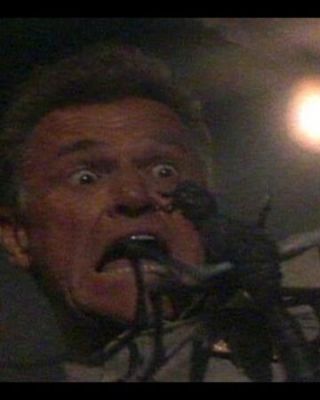 9. Skeeter
After all that rain over the last two weeks, no CGI would be needed to film a remake of the 1993 movie about giant-ass mosquitos wreaking havoc upon society.
-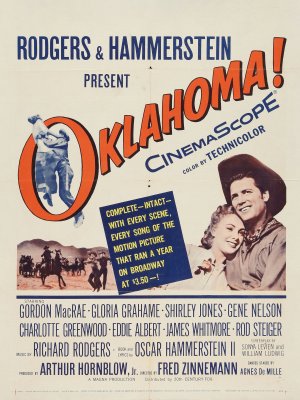 10. Oklahoma!
The movie version of the Rodgers & Hammerstein musical was filmed in Arizona. Unlike the magical kingdom in the setting of their musical "Cinderella" or the mythical land of Austria in "The Sound of Music," Oklahoma is a real place they could've filmed in.
-
Hayley is going to watch a movie with her sweetie Sunday. Follow her on twitter @squirrellygeek and become a contributing member of TLO here.
In my spare time, I officiate secular weddings, read about dead people, and search for the American Dream.
Stay in touch
Sign up for our free newsletter