Everything Else
Top 25 Oklahoma Covidiots (25 – 21)
8:51 AM EDT on May 12, 2021
Over the past year, The Lost Ogle has grown into one of the leading media outlets covering the Oklahoma Covidiot beat.
From politicians to pastors to angry women in shoe stores, if there's been a covidiot sighting in our state – and trust me, there's been a bunch – we've done our best to criticize and make fun of them for it... especially when they're the Governor!
In fact, it's a beat we've covered so well that we can now even dedicate a whole series to it!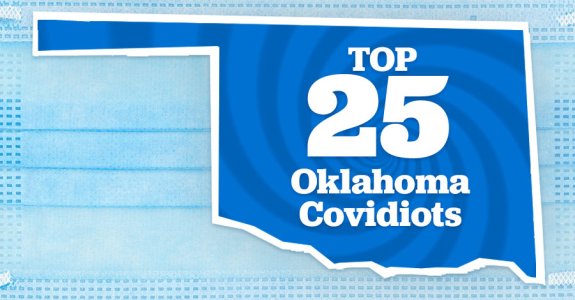 With vaccines being readily available, COVID-19 rates declining, and Kevin Stitt recently declaring an end to Oklahoma's State of Emergency, Hayley and I thought it would be fitting to countdown the 25 Best Covidiots this fine state has to offer.
Here are answers to your obvious questions:
What's a Covidiot? The word has many meanings. In its simplest form, it describes" someone who disregards healthy and safety guidelines about the novel coronavirus." I would say it's "Someone, who through either ignorance, inaction or free-willed opposition, goes out of their way to downplay and disregard the threat and seriousness of the pandemic." That sounds official enough.
How did you determine the list? Just like a Covidiot's views on epidemiology, our list isn't based on science or data, but our biased, uninformed opinions.
Only 25? Dwindling this list to 25 was one of the most difficult things we've ever had to do in the history of this fine site. The people who fell in the 26 - 100 spots were all deserving and would easily make the top 25 in a different state, but with Oklahoma being a conservative, Covidiot-friendly utopia, you have to bring your A-game if you want to be recognized.
Anyway, we're going to drag this thing out over five days like a developing dry cough. Today is 25 - 21. Tomorrow we'll have 20 - 16. Enjoy...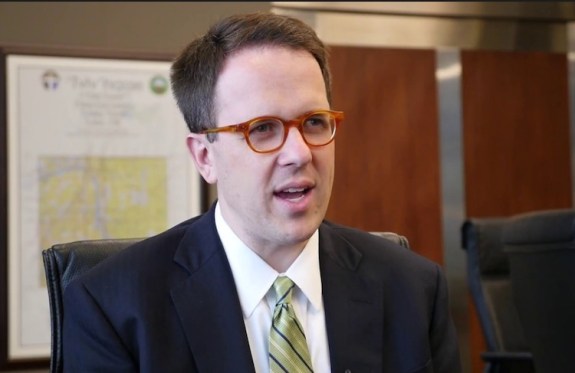 25. GT Bynum
What do Tulsa Mayor GT Bynum and a bottle of Thieves Essential Oil have in common? Both claim to work hard to protect people from sickness, but in the end just leave us with a mess that makes us more prone to infection than we realize.
Last Summer, Bynum stated that though it wasn't his idea for Tulsa to host the Trump rally, he had no intention of stopping it. The event led to a surge in both COVID-19 cases and purchases of wire-framed glasses among Tulsa's downtown hipster population. – Hayley
-
24. Crazed Yukon Anti-Masker Mom
The most current addition to our list, this Crazed Yukon Anti-Masker Mom took center stage at a recent school board meeting held to determine the fate of the district's mask mandate. She's a reminder that although the Coronavirus rates may be declining due to the vaccine rollout, Oklahoma residents are still at high risk for Covidiocy. – Patrick
-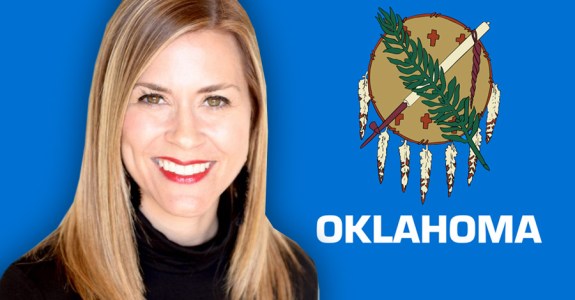 23. Wendy Jo Hampton
During the early stages of the pandemic, Wendy Jo Hampton – the CEO of a medical marijuana testing company – shared a Facebook post lamenting that we, as a society, were "waaaaay too concerned about saving 2% of the population." The comments would go viral, and although she later apologized, you'd think someone who works in a medical field where tiny percentages matter would have a better grasp and understanding of them. – Patrick
-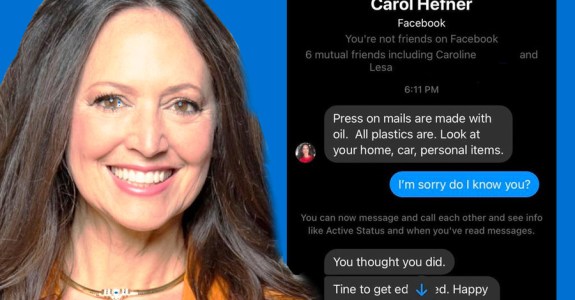 22. Carol Hefner
"We have a lot of wind and the wind has pretty much helped us here." 
According to the New York Times, that's is a real quote by Crazy Carol Hefner on how Oklahoma was able to reopen the state so early during the COVID-19 pandemic. If by wind, she means politicians blowing smoke up our ass about how well they're handling the outbreak, she ain't wrong.
Carol's blocked us on FB so we can't see all of her Covidiot ramblings. Even though she's apparently moved a lot of that stuff to random DMs, I'm sure it's still out there. – Hayley
-
21. Pottawatomie County Republican Party
Back in March, when COVID-19 disinformation and propaganda was first starting to take off, the trendsetters in the Pottawatomie County Republican Party shared this meme on Facebook: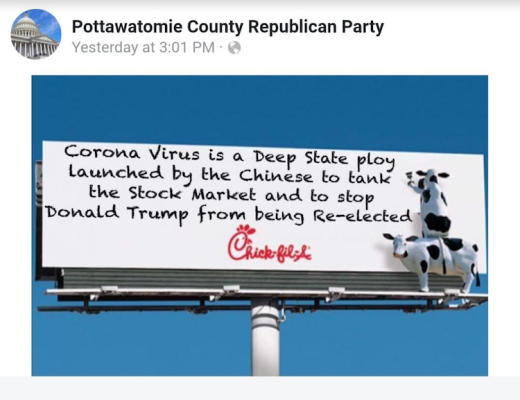 Considering the current returns in the stock market, the Chinese sure did shitty job at tanking it. Well, at least for now. They may want to wait until the next election to do that.
Anyway, this would be first in what was about 10,000,000,000 fake and misleading themes Republican Covidiots would share on social media over the next year, which when combined with Trump's response to the Pandemic, helped stop him from being re-elected. - Patrick
-
Stay in touch
Sign up for our free newsletter