news
7 OKC businesses that should lose power first…
8:22 AM EST on February 17, 2021
Over the past 48 hours, Oklahoma residents have been getting teased and taunted with the threats of "scheduled' rolling blackouts. No one seems to know what the schedule is, but that's pretty much OG&E's modus operandi. They like to fly at the seat of their pants, totally unprepared despite having information, and then shrugging their shoulders when they fuck up.
Fortunately, we have some good news. At the 11th hour, and with a warmup to normal cold levels on the horizon, the corporation commission is permitting our utilities to value people over businesses.
Via KOKH 25:
The Oklahoma Corporation Commission voted on Tuesday night to pass an order that asks utilities and power companies to prioritize giving power to homes over businesses.

The vote passed 2-0, with Vice-Chair Anthony abstaining.

The order directs power providers to prioritize health and public safety over other needs.
Why's Vice-Chair Bob Anthony – one of the heirs to the old Anthony's Department store – abstaining? Was he in a bad mood because he couldn't fit into his Levi's Husky jeans this morning?
Either way, it's a relief our other two corporation commissioners have some common sense. I've been charging all my shit and doing my job of not being allowed to turn a light on in my apartment because the utility I have to send money to every month told me it's my responsibility if they fuck up, so I'm happy they're prioritizing people over businesses.
Anyway, when it comes time for OG&E to cut off power to businesses who are hogging all the power, we have some ideas: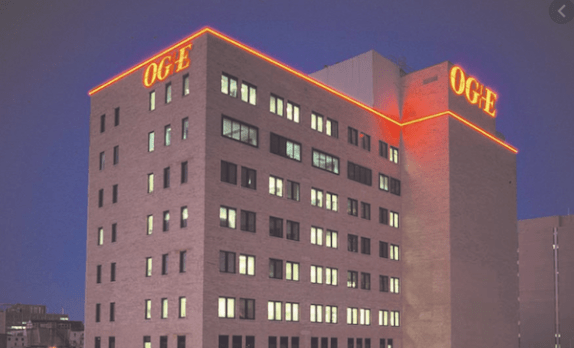 OG&E
They're the obvious one so we'll start there. Sure, it might cause complications for everyone else, but they could use a taste of their own medicine. Pull the plug on their headquarters for an hour and watch them scramble. If we don't get heat or internet, neither do they.
-
Anthonys
Okay, all the Anthony's closed last century, but this will still be a good way to get back at Corporation Commissioner Bob Anthony for failing to back the people he's supposed to represent on this issue.
-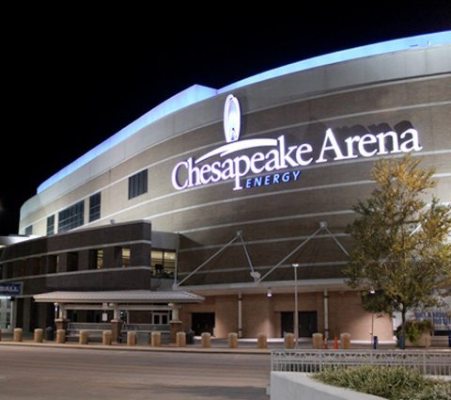 The Chesapeake Arena
The Thunder playing their game last night caused some controversy yesterday and I can see why. This NBA season is already just a big wash. It was rushed, the players don't seem like they wanna be doing it, and we all know the Lakers are gonna win another title. The stadiums are empty, Fox Sports pulled out from nearly every television outlet, and the Thunder are second from the bottom in the Western Conference, as scrappy as they've been. Pull the plug.
-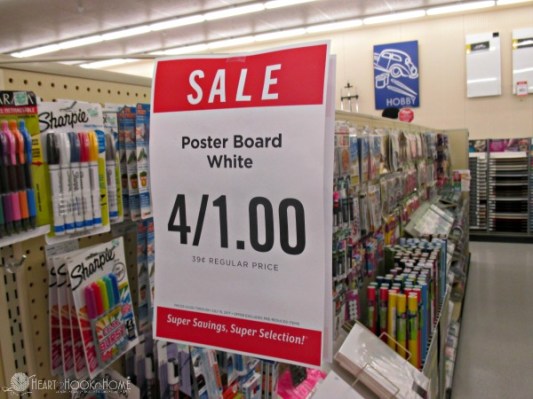 Hobby Lobby
We're all bored and need activities, but c'mon. Karen, you probably already have a closet full of ornamental wreaths and yarn that you haven't used. Close down the weird Christian knick-knack shop for a couple of days so Edmond moms can finish their uncompleted projects.
-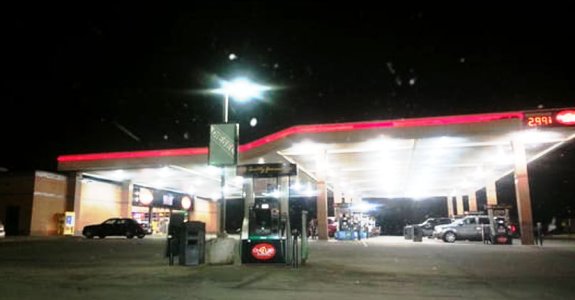 On Cue
Astronauts from space can see Oklahoma's On-Cues as they orbit the earth. I think one On-Cue uses enough energy to power 10,000 homes.
-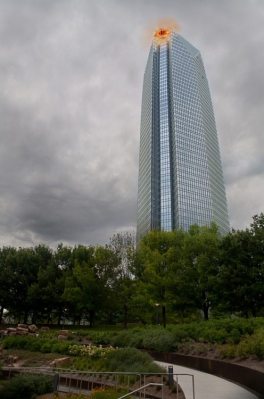 The Devon Tower
There is no reason why the biggest skyscraper in Oklahoma that is currently a ghost town needs power. I'm assuming every office is empty because people are working from home. I'm imagining a sea of cleaned out cubicles, uninhabited, lit by fluorescence to shine on nary a face. They also need to add extra insulation around the plywood that covers some of their windows.
-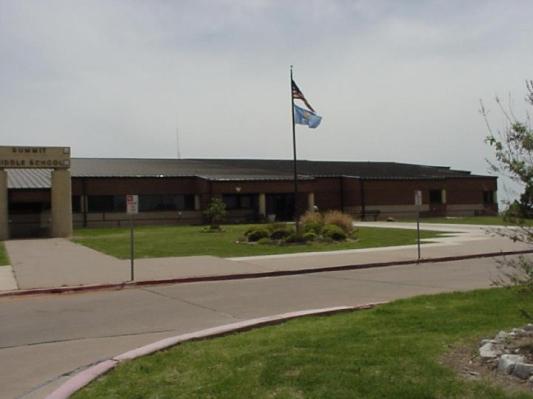 Public Schools
Technically, not a business. But the back and forth of in-class and remote learning needs to end. In case you haven't heard, there's a major goddamn thing going around and throwing kids in schools to continue spreading it ain't the best idea. Besides, who actually learned anything valuable in school? Give your kid a book or some firecrackers, they'll learn a lot more on their own.
Who do you wanna see get blacked out this week?
Stay in touch
Sign up for our free newsletter