Breaking News
The Midwest City Warren Theatre Goes Up for Auction!
9:41 AM EST on February 8, 2021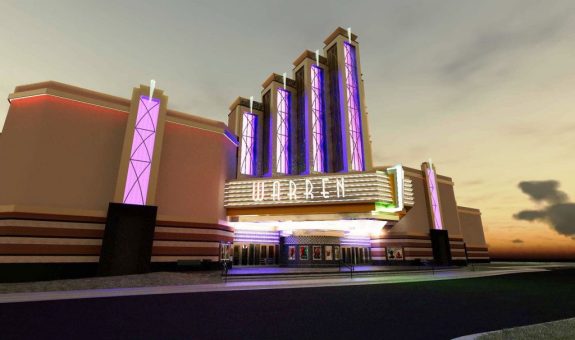 I was planning to visit and do a review of the Midwest City Warren Theater last year, but, like most things as of late, the Coronavirus justifiably stopped that. Only open for a few scant months, it has sat dormant for many more, gathering dust ever since Arvest Bank foreclosed on it.
I guess Warren Theatres had very little hope in the place—or they seemingly know that movies ain't coming back anytime soon—and the bank has decided to auction off the place to the highest bidder. While I'm not too sure who would be willing to plunk down the cash to transform it into something worthwhile in the middle of this dastardly pandemic, according to Mayor Matt Dukes the town is keeping their "fingers crossed."
From KFOR:
"We're just hoping, praying, and keeping our fingers crossed we'll come to a great conclusion and it'll be another part of the history," Midwest City Mayor Matt Dukes said.

The Warren Theatre was foreclosed on a few months ago by Arvest Bank for more than $16 million.  The theatre closed last March because of the pandemic.

The property is going up for auction through the sheriff's office for new management. Bids are expected to start next month. Companies nationwide will be able to place a bid.

"There will be a minimum bid, there's not going to be anybody who will be able to come in a bid a dollar, and end up with a $18 million theater," Dukes said.
Well, that sucks, because if it were a dollar, I could possibly buy it. Let me check my finances…nope, still can't.
A sister movie-house to Moore's tornado-magnet Warren Theatre, I'm sure that the Midwest City municipal government was hoping to turn the area into the latest hotspot, what with all the buffets—including a reprehensible Feast—and semi-prime shopping in the area. But, with no movie theatres in the area to anchor it, it looks like even more of a decline.
As someone who, before the Coronavirus, went to the movies nearly every week, after seeing only three films last year, I can fully say that I really don't miss them that much after all. That being said, I admit I was looking forward to catching a new release there while my mother semi-professionally bowls in the alley down the way on an overcast afternoon after a doctor's appointment.
Sadly, it doesn't look like that'll happen anytime soon, if ever. Still, they're holding out a sad sort of hope for the future.
Again, from KFOR:
"The jobs will come back and so will the sales tax revenue will come back and it will take awhile, it's going to take awhile for people to get comfortable going back to the movie theatre," Dukes said.

Midwest City residents are looking forward to the theater opening up again.
Keep holding your breath, Midwest City. Meanwhile, I'm pretty sure there's a Redbox down the street.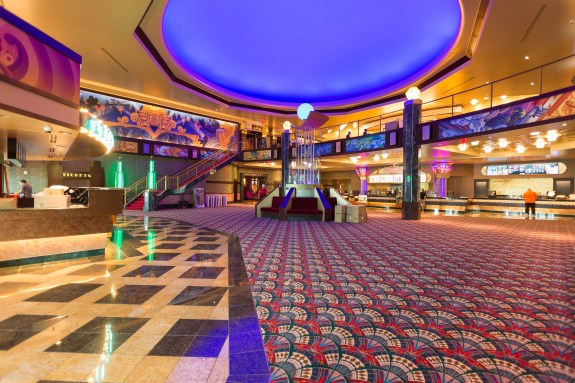 _
Follow Louis on Twitter at @LouisFowler and Instagram at @louisfowler78.
 Support TLO (and, by proxy, Louis Fowler) by becoming an Ogle Mole…sign up here today.
Stay in touch
Sign up for our free newsletter