Food
TLO Restaurant Review: Jo's Famous Pizza
7:56 AM EST on November 3, 2020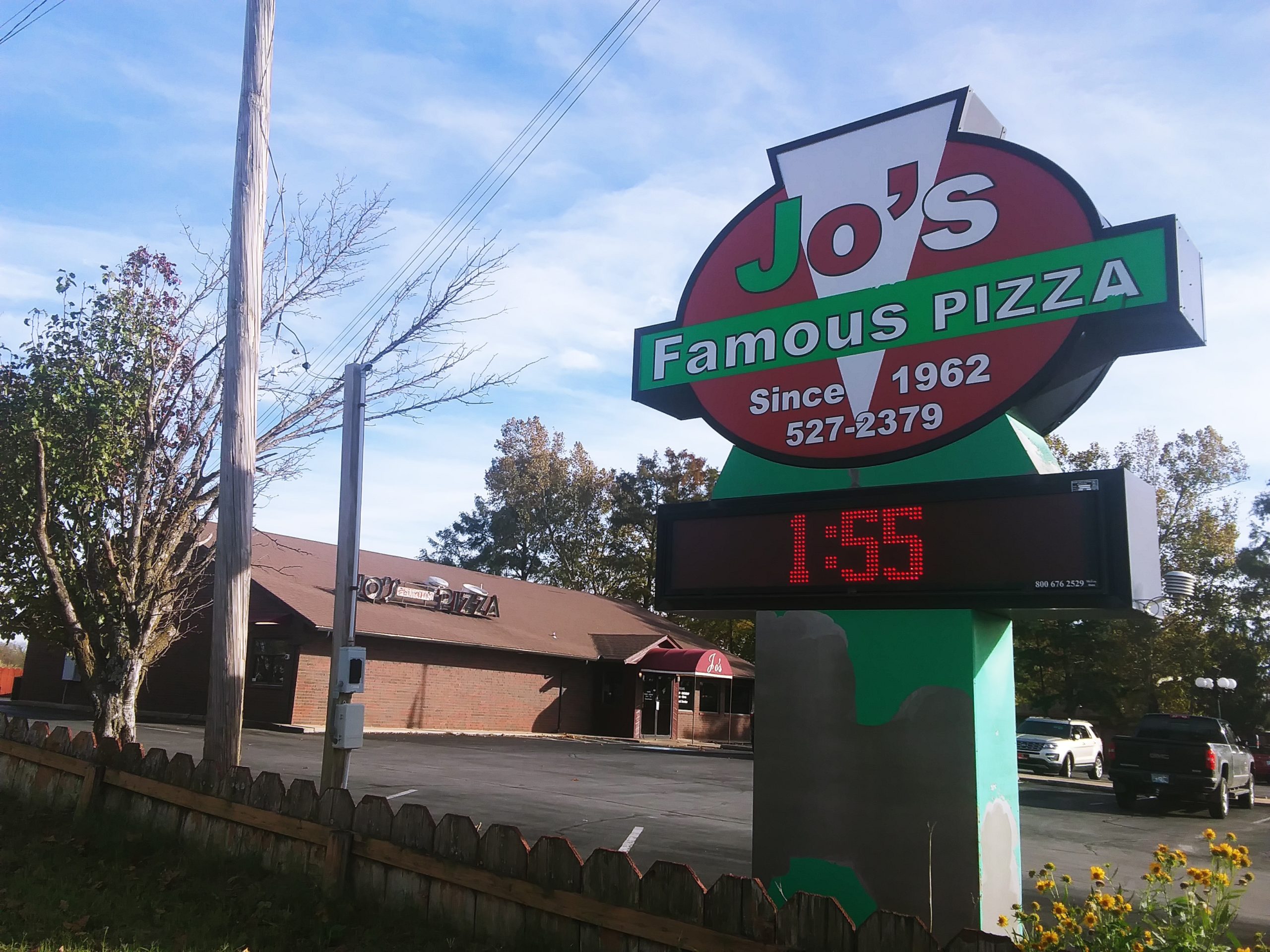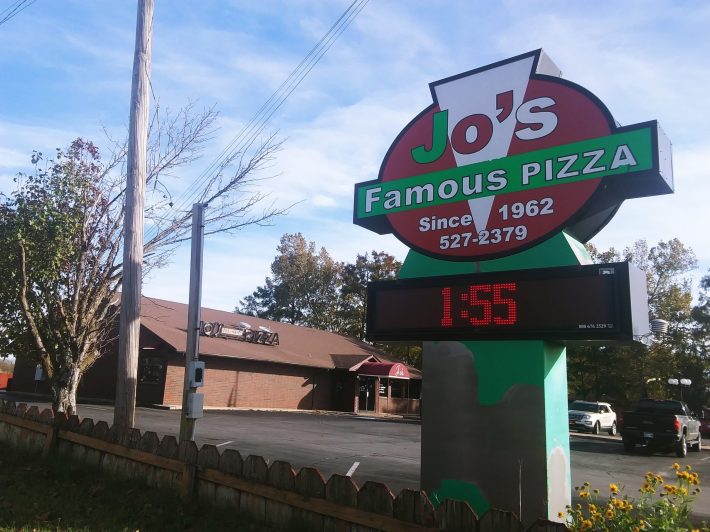 At her job a couple of weeks ago, a co-worker had loudly lauded to my ladyfriend about her undying worship of Jo's Pizza Place, 1438 S. Green St., in Purcell. This unnamed woman loved their pizza pies so much, going as far as to say "It's the best thing you'll ever put in your mouth!" and even claiming she was considering looking for a house in the area, just to be nearer and dearer to it.
With the ice thawed and most of the main streets cleared of organic debris, we headed out to Purcell on a sunny Saturday afternoon. A haunting sign that weakly flashed the word "pizza" swung near the parking lot of Jo's;  a larger sign on the other side claimed they had been there since 1962. It was seemingly a popular place, with numerous regulars shuffling in and out during our visit.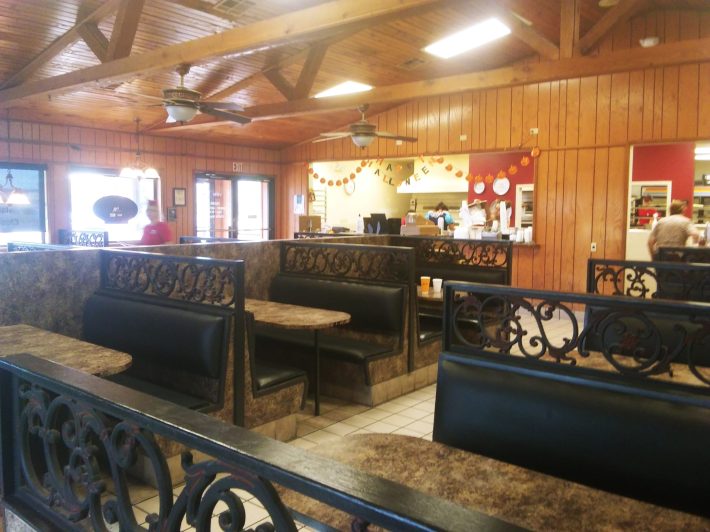 As we looked over the menu, something seemed off...it was slimmer, pared down. When I asked our server (who looked remarkably like Senate candidate Abby Broyles) about it, she explained to us that there is a Purcell-based Jo's and an Edmond-based Jo's and the twain shall never meet with their remarkably different eats.
Regardless, we didn't really need all the groaners and gimmicks of the Edmond location because, apparently, this Jo's has stuck to the basic pseudo-Italian recipes that made them so well-loved and, really, that's all I was needing. We started off with an appetizer of Garlic Cheese Bread ($3.50) and a serving of their House Salad ($4.25).
As we waited for the starters, we were brought cups filled with H2O and what surmounted to be the greatest water ever frozen, at least according to my ladyfriend. Telling me it was "remarkably soft," it was a large batch of ice chunklets that supposedly surpassed even that of Sonic. She was still talking about it today.
The Garlic Cheese Bread was about as solid as specialty bread can get, doused in light garlic but covered in heavy cheese with a tangy bit of marinara as a dipping sauce. As passably tasty as that was, the salad was even better; a bowl of mixed spring greens along with cherry tomatoes, red onions, olives and so on, and topped with a bit of homemade bleu cheese dressing, it was quite the well-crafted salad, especially for small-town Oklahoma.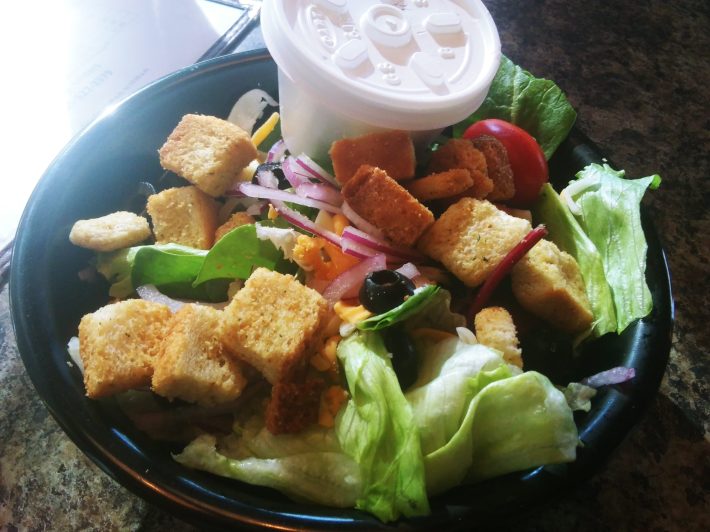 As that was quickly finished off, I was brought a Canadian Bacon and Cheese Sandwich ($6.99), which is exactly what it sounds like. A warm hunk of toasted French bread, slivered in half and filled with chopped Canadian bacon and melted mozzarella cheese, as well as lettuce, tomatoes and mayo, it was a slippery sandwich that, if there were no pizza, would have made for a decent-enough lunch, paired with chips and a pickle.
By now, as the pick-up orders were flying out of Jo's with a furious nature, the small Combination Pizza ($18.00) we ordered was presented before us. A twelve-incher that featured toppings such as Canadian bacon, sausage, ham, hamburger, pepperoni as well as standbys like bell peppers, black olives, green olives, mushrooms and olives, along with the addition of chopped hot links for a spicier flavors, we tore into it that creation.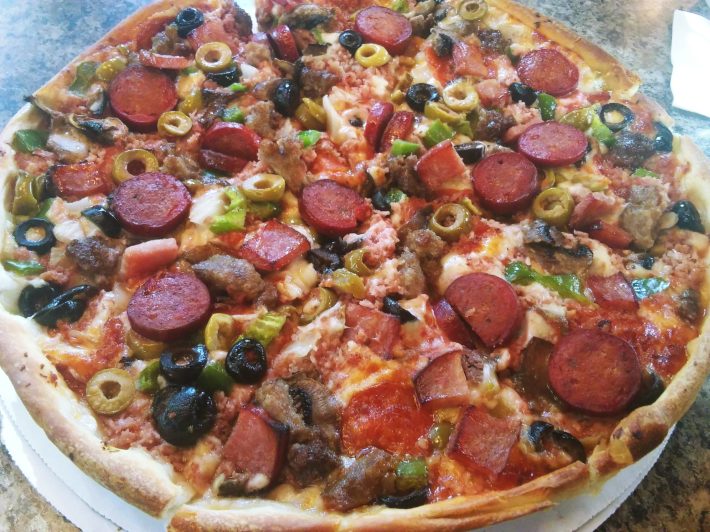 And while I probably wouldn't make my home in Purcell for a slice, I would definitely stop back by there whenever I'm in town because this really and truly is a damn good pizza. With a perfectly constructed thin crust, the zesty sauce and mild cheese held a loaded field of toppings, each one better than the last, with the surprisingly-large small-size more than filling both of up, complete with leftovers for the following lazy Sunday.
I don't think that my ladyfriend has seen that one-off co-worker since the original encounter. Still, I told her that if she happens to see her, give her a mansome handshake from me and ask for any other reasonable (or unreasonable!) food recommendations in the rural areas of Oklahoma. Cómpralo ya!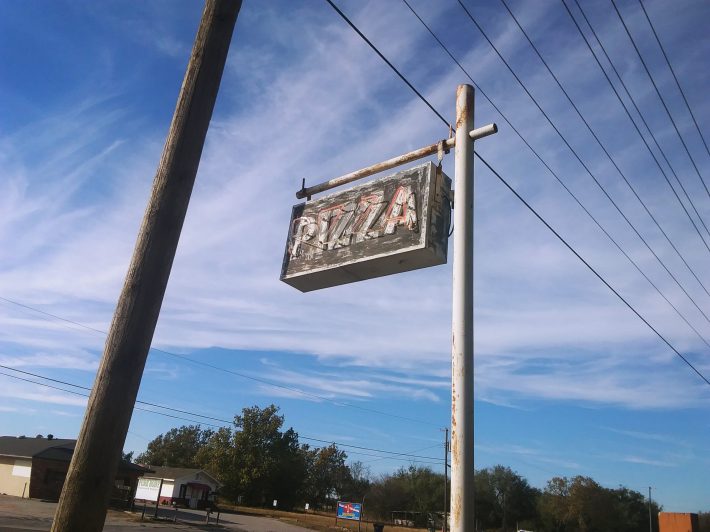 _
Follow Louis on Twitter at @LouisFowler and Instagram at @louisfowler78.
Support TLO (and, by proxy, Louis Fowler) by becoming an Ogle Mole…sign up here today!
Stay in touch
Sign up for our free newsletter