Food
Chile Scenes Of Winter: Foraging For Food After The Freeze
8:33 AM EST on November 2, 2020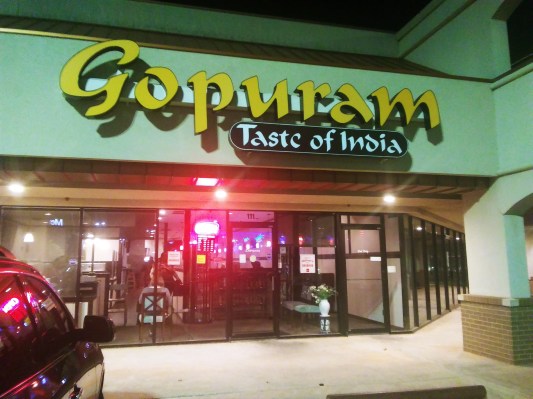 A tree had collapsed on the side of my house, dragging down multiple black wires in its fall. With OG&E nowhere to be seen and with far more important neighborhoods in need of electricity, they probably won't be around for a while, I'm guessing. Needing basic warmth and moderate light, I've been spending the past few days with my ladyfriend in her womb-like condominium.
It was practically impossible to save the food that went bad in the first days of the power outage, and, with the provisions at her house dwindling, we figured that, with the sun finally coming out that afternoon, Friday night would be a good time to get out and get some dinner.
Heading out of her typically peaceful neighborhood, the roads were a limb-filled obstacle course, continually dodging branches and narrowly averting downed power lines just to make it somewhere out to Memorial. We made it this far, there was no going back now for the grotty ramen and hot-dog mixture I had made for lunch.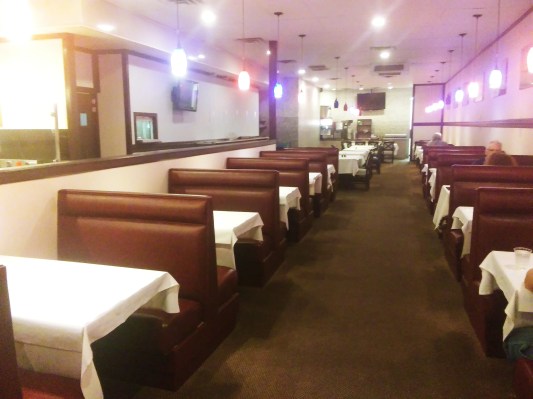 My ladyfriend originally had the idea for some hot pho at a relatively quiet joint out on MacArthur, but after a twenty-minute wait where we creeped along waiting for our turn at the non-working lights and a run-over stop sign, we arrived to find the place was unexpectedly closed, lights flickering inside like the set design to a David Lynch film. 
As the hunger started to gently gnaw on our bellies, we then decided on a strangely situated Bricktown Brewery, but the thirty-plus minute wait and the human overflow that spilled out into the chilly cold made it a definite no. And the same goes for Charleston's and a few other places that my ladyfriend was going to have to pay for as, in the mad rush for sustenance, I forgot my wallet.
Just before we turned around and started to carefully drive to a block of restaurants in the well-lit grove of iced eateries down on May Ave., from the distance we noticed that the dim lights of Gopuram, 4401 W. Memorial Rd., were still shining through, even if their sign was on the blink and the parking lot empty. That's what hope will do for you.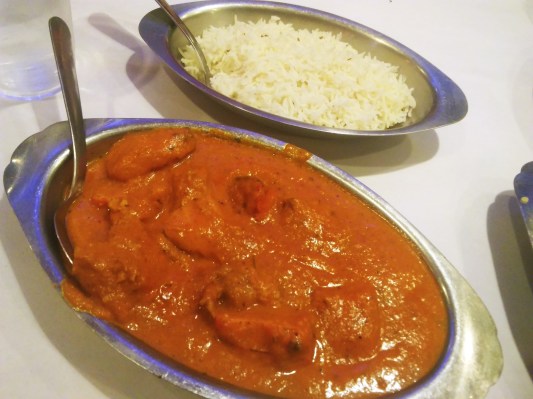 The restaurant was a still life painting come to real life and we took that as a good sign, unaware that the ultimately bare-bones crew--basically a waiter and a cook--were madly filling Postmates and Uber Eats orders as we waited for even water, that divine scent of curry and cardamom causing me to slightly drool. 
After a good long wait, we ordered our food. They were out of coffee and cola, among other things. The young waiter hurriedly ran back and forth from the kitchen to the counter, most people being understanding of the guy's troubles. I know we definitely were. 
Our food did come, but in a humorous backwards order, starting with our main entrees, my ladyfriend's rich Chicken Tikka Masala ($12.99) and my thoroughly spicy Goat Kadao ($14.99). With a heat that I needed desperately, the pieces of goat drenched in the expert sauce made my stomach feel like the furnace of a locomotive.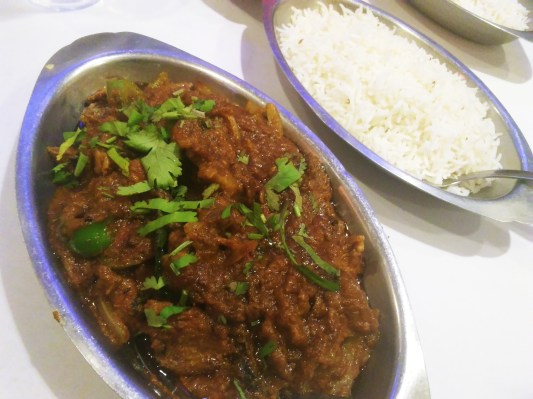 As we sat there in the eatery, nearing the end of our first hour, we pushed away the remnants of our prime dishes as we were brought our appetizer, the Assorted Pakora ($5.99), a better late than never sampling of frittered potatoes, onions and more chiles. So many chiles.
As the cold wind blew harder outside, we got up to pay the check as the hapless waiter brought us our Garlic Chile Naan ($2.99), wrapped in foil and an apology. It was alright, we reassured him both verbally and with a decent tip, as the wonderful Indian food was the exact thing we needed to let the icy destruction of the week be put behind us, even momentarily.
Once in the car, I bit into a piece of Naan, the raw garlic and rawer chiles burning the everloving hell out of my mouth. 
_
Follow Louis on Twitter at @LouisFowler and Instagram at @louisfowler78.
Support TLO (and, by proxy, Louis Fowler) by becoming an Ogle Mole…sign up here today!
Stay in touch
Sign up for our free newsletter