Food
TLO Restaurant Review: Amici in Movimento
8:51 AM EDT on September 22, 2020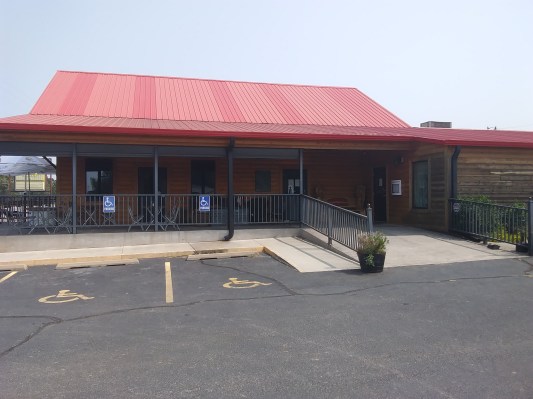 I have stated many times, in many ways, to many people, that my most disliked foodstuffs are of Italian origin. While I never really cared for it as a youth—I blame too many impoverished meals of cold spaghetti and watery ketchup—I think that as an adult it typically stems from how canned and contrived so much of it tastes to me, especially in this town.
That being said, I do recognize it as an important culinary genre that should be respected and represented, one that every so often finds me desperately searching and seeking an Italian eatery that might be able to rudely awaken this hungry tongue and judgmental soul with a markedly fresh flavor.
I think I might have found one…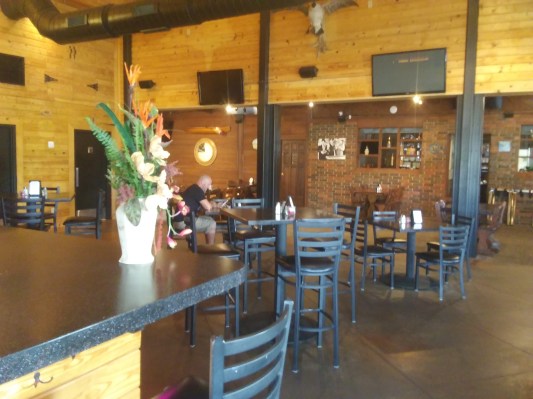 Amici in Movimento—a name that translates to "Friends in Movement" in English, I believe—is located at 15920 SE 29th in Choctaw and has been recommended to me more than once, by various friends and enemies. This past Saturday, my ladyfriend and I happened to be traveling through the genuinely small town and decided to pull over and give it a well-meaning try.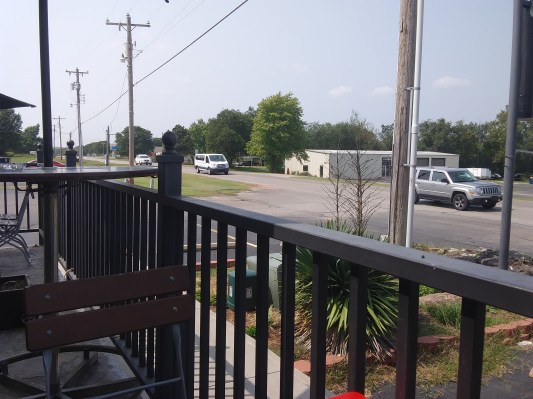 Built on the former grounds of the Old German Restaurant, with only one other customer dining inside, we decided to social distance even further and sit on the spread-out patio, enjoying the rural trucks that continually flew down 29th. The menu, a double-sided sheet of paper, was filled with Italian names for various plates, featuring worldly takes on classics that I had never considered.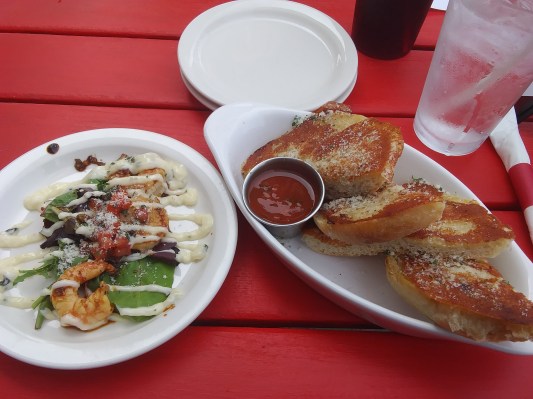 We began by ordering a pair of appetizers, starting this meal with the Gamberi Arrabbiati (Angry Shrimp, $3.00) and Crostinini al Formaggio (Grilled Cheese Bread, $4). When they were placed in front of us, they resembled great art and tasted like true masterpieces.
The spicy garlic shrimp was topped with basil aioli and marinated tomatoes, making me anything but angry; the homemade bread was a grilled ciabatta covered in seared provolone cheese, Romano herb dust and served with a side of house marinara—not from a can, but real, garden fresh, just made, honest to God marinara.
It makes such a difference. It makes all the difference. It is the difference.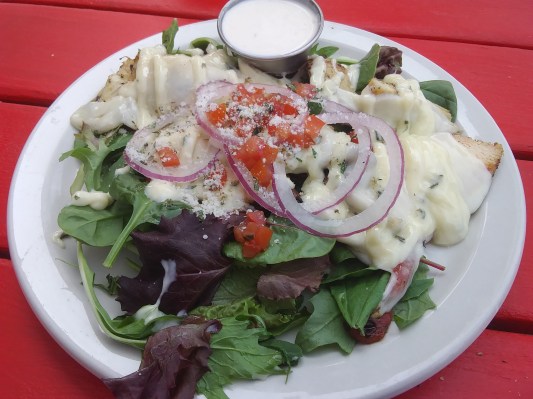 The starters quickly gone, for an entrée my ladyfriend ordered the Pollo Toscano (Tuscan Chicken, $11.00) Sandwich, exercising their well-stated option to have it served as a salad on a bed of mixed greens.
The deeply flavorful grilled chicken breast, seasoned with a skilled hand, sat resting on artichokes, red bell peppers and red onions with a serving of provolone continually melting, the sliced tomatoes and basil aioli glistening. Rudely sampling her lunch, I sat back in my chair, absorbing this once unknown taste of Italy or, you know, close enough.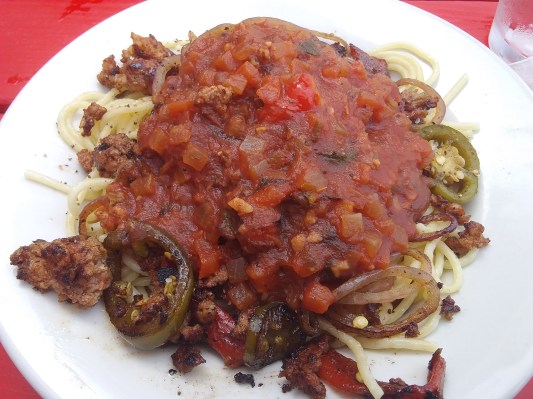 And then there was my pasta, the savory dream that is the Maiale Speziato (Sausage and Peppers, $10.00). As fresh as the country air around us, it had Amici's signature sausage, seared onions, house pickled jalapenos and roasted bell peppers, stirred in a homemade red sauce and gently poured over undeniably warm spaghetti.
Enjoying this American variation of a European standard, I could feel every sensation that I had been missing in Italian food for so very long rise up in my soul...I promise you, you'll never see this type of swooning over at the Olive Garden. At least I hope not.
A true celebration of pure dining in, of all places, Choctaw, we capped the afternoon off with a spontaneous round of lemon cream Cannolis ($6.00), a decadent dessert that, one last time, let me know just how wrong I've been about Italian food for so very long. Cómpralo ya!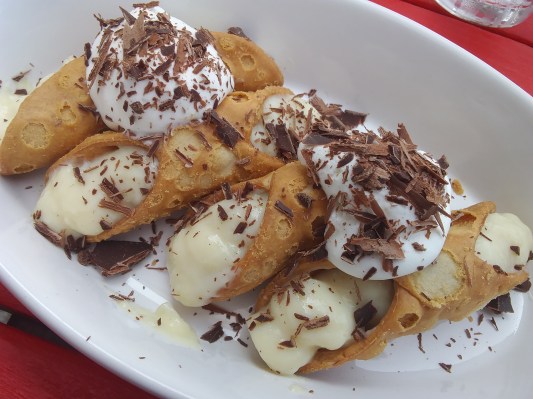 _
Follow Louis on Twitter at @LouisFowler and Instagram at @louisfowler78.
 Support TLO (and, by proxy, Louis Fowler) by becoming an Ogle Mole…sign up here today!
Stay in touch
Sign up for our free newsletter