Satire
7 unexpected perks of having an Oklahoma wedding during the pandemic!
1:37 PM EDT on August 3, 2020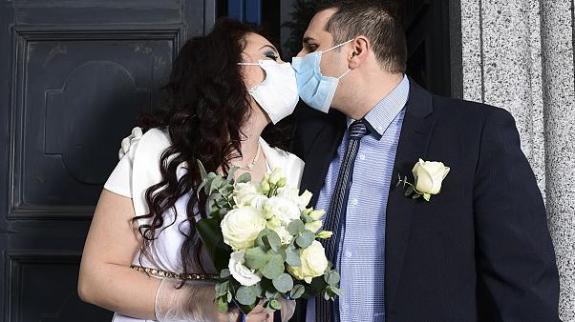 The pandemic has altered life as we once knew it and few services have had to adapt like the Oklahoma wedding industry. Being that love can still blossom during a pandemic and quarantine has led to a baby boom unlike any other I've ever seen on my Facebook timeline, people still want to get married in the time of COVID-19. According to News 9, Oklahoma planners and couples alike have to do a lot to say, "I do," nowadays.
Via News 9…
The COVID-19 pandemic canceled events around the country and those include weddings right here in Green Country…
Tulsa Weddings and Designs owner Sharon Holm said her business has taken a huge hit since March. Her company was on a hiatus until mid-May when they began having a few small wedding gatherings to test the waters with a few staff members per event.
Holm said they've had several postponements, cancelations and a lot of downsizing for the events that are still happening. The wedding planner said she normally works at least 25 weddings and several more holiday or general parties per year.
But Saturday was a different for Holm. She had the opportunity to plan a family friend's wedding.
"Avery and Brandon are getting married today on their original date which is super exciting," Holm said. "They have been planning for at least eight months."
The bride, Avery Lear, has been with her fiancé, Brandon, since college.
Once the pandemic hit Oklahoma, Lear began to worry how it would impact her special day…
"We will have masks available. They aren't mandated, but if they feel more comfortable, they can," Lear said. "I think Brandon and I will have one on. While talking to people, there will be sanitizing stations."
"It's one of those things that, at the end of the day, love isn't canceled," Holm said. "They still want to have their wedding day and celebrate."
In all seriousness, I love the bride's optimism and dedication to continuing with her wedding plans. As a licensed minister in Oklahoma, I had the opportunity to officiate a pandemic weddings during shelter-in-place this past spring and I tell you, it's not as bad as it seems. In fact, here are 7 unexpected perks of having an Oklahoma wedding during the pandemic!
You don't have to invite extended family
Just because we are no longer restricted to gatherings of 10 or fewer, it doesn't mean you can't still be "responsible" and whittle your guestlist down to a couple dozen attendees. Just tell your Baptist great-aunt and all third cousins that you're limiting your guestlist to prevent the spread of COVID-19. They can't argue with your responsible logic, even though they're probably going to try.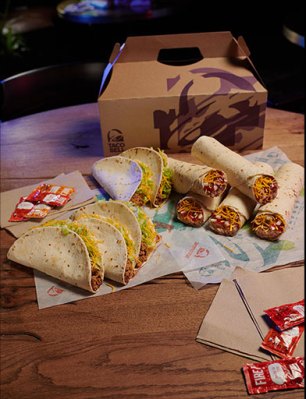 Less money spent on food
A smaller guestlist means replacing the catered taco bar spread or ritzy Cattleman's catering trays with couple of Taco Bell Party Packs. Everybody wins.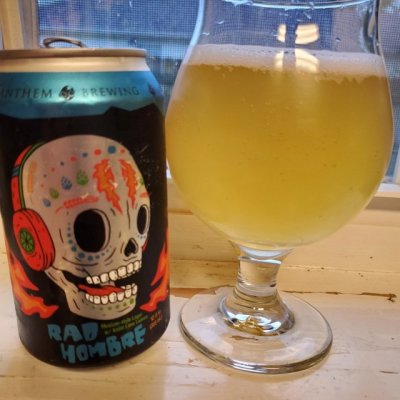 The same money spent on booze
A smaller guestlist doesn't have to mean less money spent on alcohol. Just bump up your quality. Exchange the five cases of Budlight Lime for a few 6-packs of Anthem's Rad Hombre and those 5 handles of McCormick's for something that doesn't double as a disinfectant.
Safer "Cotton-Eyed Joe" dancing
The CDC still recommends that we engage in social distancing, even at weddings. Staying 6-feet apart is not only good for decreasing the risk of spreading COVID-19, but also for preventing collateral damage when the one uncle who snuck past the guestlist restrictions gets intoxicated enough to attempt to dance the "Cotton-Eyed Joe."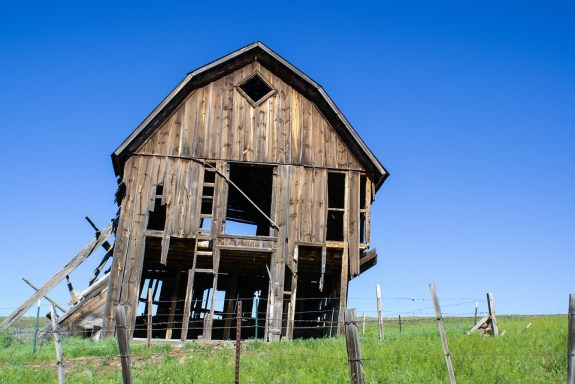 Barns are far enough away from crowded cities
FACT. As we've mentioned before, there is a trend among Oklahoma couples to get married in a barn. What was once considered to be part of the "rustic chic" vibe, popularized by OK Bride and Brides of Oklahoma, is now a necessity if you want a venue that's far away from what the Oklahoma Department of Health declares the "Serious Seven" super-spreader situations, like churches, bars, and other weddings.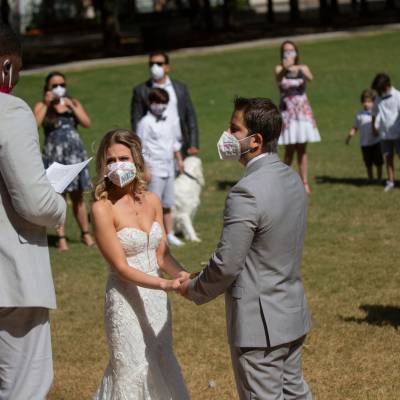 Half-priced makeup
Wearing a mask means that you will probably only have to invest in enough makeup to cover the top half of the bridal party's faces.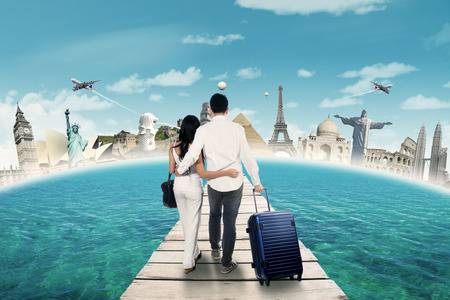 More time to save up for a honeymoon
Being that United States citizens are only able to travel unrestricted to like two countries right now and Oklahomans are prohibited from traveling to many states without quarantining for two weeks, it's probably best to postpone the honeymoon until sometime after the pandemic is over. Besides, with many recreational facilities and restaurants offering limited services anyway, it would be difficult to find something fun to do on the honeymoon. Outside of the hotel room, I mean.
-
-Hayley once got paid 5/6ths of a pack of beer to officiate a wedding. Follow her on twitter @squirrellygeek
In my spare time, I officiate secular weddings, read about dead people, and search for the American Dream.
Stay in touch
Sign up for our free newsletter