Everything Else
7 Things to Do While Waiting in Line for Unemployment
11:17 AM EDT on June 25, 2020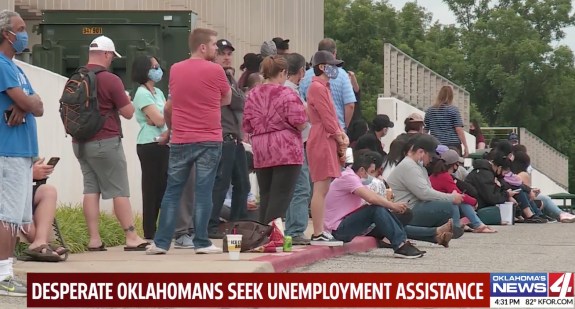 Standing in line OUTSIDE for hours on an Oklahoma summer day and hanging out with a hundred strangers in the middle of a pandemic sounds like two choices in that annoyingly awful "would you rather?" game. But unluckily for many Oklahomans, it's a sad reality of modern life in the land of red dirt.
Via KFOR:
There are long lines at the Oklahoma Employment Security Commission as they continue to process unemployment claims for the first time in-person.

"We got here at 6:20 and they were already lined up," Betty Jones, who is trying to get seven weeks of unemployment, said.

"I'm 123 in line so," Dustin Larsen, who filed for unemployment in April, said.

"We're lucky number 151 and 152. You're guaranteed if you're the first 150 in line and they give you a piece of paper," Amy Coonce said.

Some folks say calling has gotten them nowhere like 91-year-old Betty Jones, who is trying to get paid for the seven weeks she was furloughed.

"I applied March 29. I've called and gotten no action at all. They told me they would call me back every day. I've got no calls at all," Betty Jones said.
Oklahoma – Forcing 91-year-old ladies to spend all day in line just so they can get their unemployment stimulus check!!! Imagine that!
Here at The Lost Ogle, we have a soft spot for those who are being punished by our disastrous government response to the pandemic, and came up with seven things people can do to kill some time...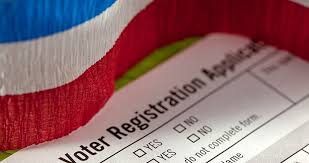 Register to Vote
Before you stand in line, make sure you print off your voter registration form here! Since our government doesn't seem to know how to make a functioning website half the time anyway, it's probably a good thing you have to actually submit a paper form to register to vote in Oklahoma. But it only takes a couple of minutes to complete the form, so you should have plenty of hours left to…
-
Make a Face Mask
Since COVID-19 numbers are rising like the cream to the top, watch this video to learn how to knit a super-effective face mask! Or since it's taking so long to reach the Unemployment Office on foot, why don't you reach them by hex after watching this video on witchcraft for beginners!
-
Sell Bottled Water
With highs venturing in the low 90s, selling bottled water is a good way to earn some extra money from all the dehydrated, 91-year-old grandmas who are waiting in line.
-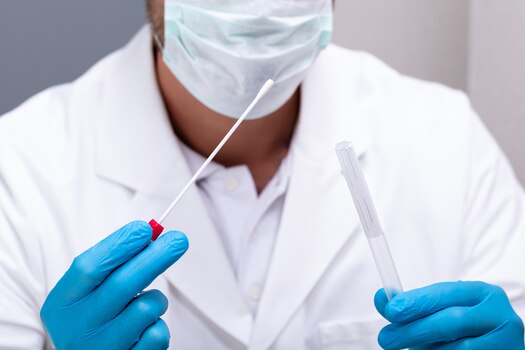 Schedule a COVID-19 Test
With 482 COVID-19 cases reported yesterday and approximately 3,000 active cases in Oklahoma, going out in public can be risky. So while you're standing in line with your new comrades and scores of others, go ahead and make time in your schedule for a COVID-19 test. Not that our esteemed governor is going to do anything about an increase in positive cases. Because like a moo cow who can't walk backwards down a flight of stairs, apparently it's impossible for Stitt to count backwards from Phase 3. Speaking of whom…
-
Organize an "Oklahoma" Flash Mob
It will provide a few hours of entertainment.
-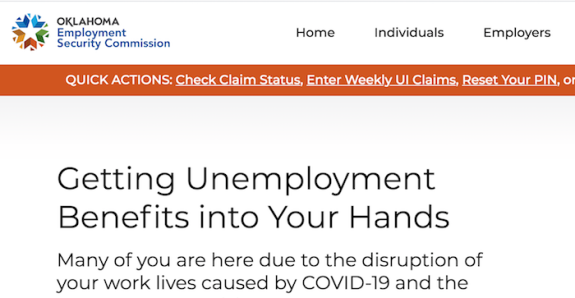 Try the New Unemployment Website
Since the ESC recently launched a brand-spankin' new, probably just as ineffective website, try your luck at filing online while you're waiting in line, to see which method works first! Maybe you can at least shave a few minutes off of your 6- to 7-hour wait time. While you're waiting for the site to load, maybe you can even…
-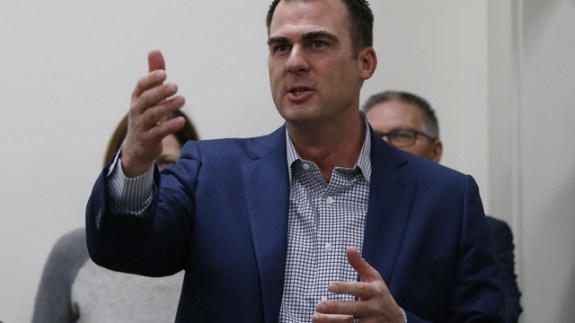 Email Governor Stitt!
Granted, Gov. Stitt will likely read the email and laugh glowingly, knowing he had a big hand in helping to disable the functionality of government services in the place he's supposed to govern, but he does have this handy, dandy contact form that his beloved constituents can use to pass on their thoughts and opinions directly to his office. Surprisingly, and thankfully, this seems to be one of the few government websites that actually functions.
-
Hotternhale. Follow Hayley on twitter @squirrellygeek
In my spare time, I officiate secular weddings, read about dead people, and search for the American Dream.
Stay in touch
Sign up for our free newsletter