Food
Top 10 Oklahoma Fast Food Chains…
10:37 AM EDT on June 8, 2020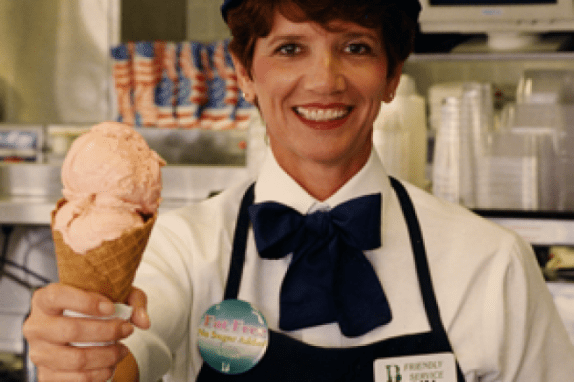 As the country continued to burn last week, many Oklahomans on the internet were fuming when Barstool Sports shared an infographic inexplicably naming Tim Horton's – the beloved Canadian donut-maker and coffee supplier – as Oklahoma's favorite food chain.
While many people angrily missed the joke — it was compiled by the Public Information and Statistics Society…P.I.S.S. for short — it did get TLO editor Patrick and me thinking about which Oklahoma-based fast-food eateries would make our top ten list. To make the list, the chain must either be...
A) Founded in Oklahoma
B) Based in Oklahoma
C) Feel like it's from Oklahoma
Check it out:
_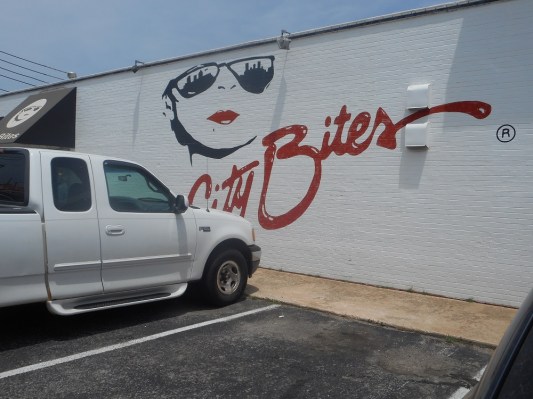 10. City Bites
In Oklahoma City and its surrounding areas, the Nagel-inspired artwork of a red-lipped woman and her city-reflective shades has cast a sandwich-hungry glare for over 30 years now, when the Blevins brothers opened up their first shop in Bethany. Offering a wide range of lunchable delights, from cold subs like Homemade Tuna Salad and the Triple-Decker Club to hot ones such as the City Burger and California Melt, there's also a see-through bathroom, apparently.
_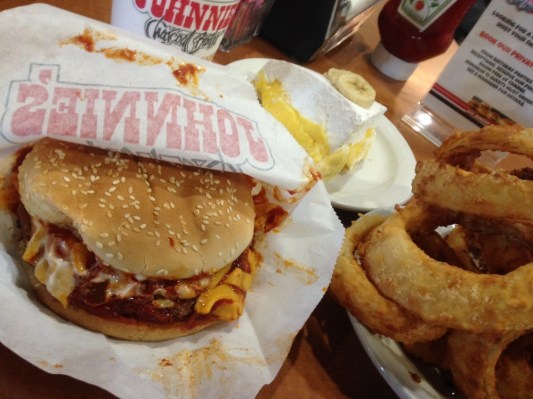 9. Johnnie's Charcoal Broiler
Is Johnnie's fast food? That's debatable, but what isn't is the char-broiled deliciousness of their hamburgers!
Definitely one of the most underrated Oklahoma chains, Johnnie's is best known for being the burger joint that nine out of ten grandparents seem to think kids prefer. Alive and kicking since the 70s, with their wonderful charcoal-grilled burgers and unsettling use of shredded cheese on their burgers, they've managed to quietly stay afloat while many of their competitors sank…maybe it's Johnnie's Caesar Burger that keeps them coming back.
_
8. Chick-Fil-A
Sure, this famed chicken sandwich chain might have gotten its start in the mindful state of Georgia, but even more than Whataburger and Grandy's, it's a cow-friendly restaurant that most Oklahomans have decided to adopt and make their own. And even though the place is owned by Conservative Christians of the worst sort, many people just bite their tongues, or say "My Pleasure," when ordering the requisite spicy chicken sandwich and waffle fries.
_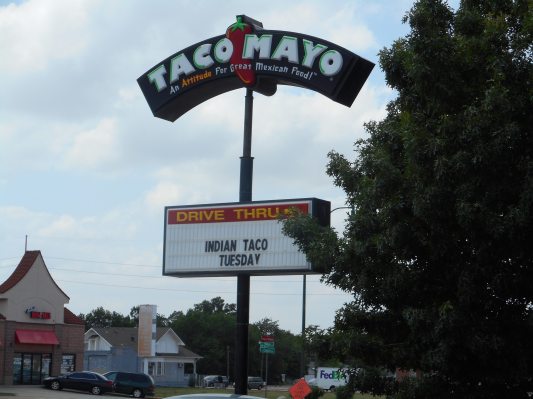 7. Taco Mayo
Taco Mayo me, baby! Oklahoma may have many Mexican restaurants, taquerias and taco trucks to choose tacos from, but when it comes to our area chains, this Tex-Mex joint ranks right up there, offering a far more "authentic" taste than, say, Taco Bell — with their tasty Super Burritos, Crispy Beef Tacos and, of course, those Potato Locos that beat out French fries every time, at least with me.
_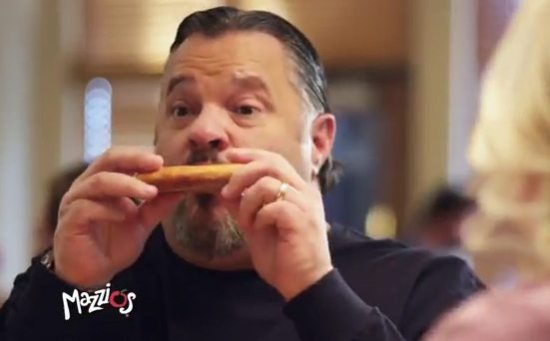 6. Mazzio's (or Ken's)
Famous for its spicy sauce, crackery thin-crust and luscious ranch dressing, if you grew up in Oklahoma in the 1980s or 1990s, there's a good chance that Mazzio's made your family's pizza night rotation, and that your mom still has plastic yellow refillable Mazzio's cups in the cabinet. Although the chain has struggled to keep up with the larger chains and more locally-focused pizzerias, it's still worth calling 799-9999 for this throwback.
_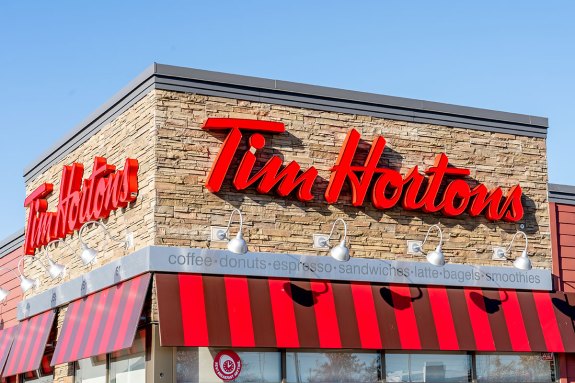 5. Tim Horton's
Just kidding.
-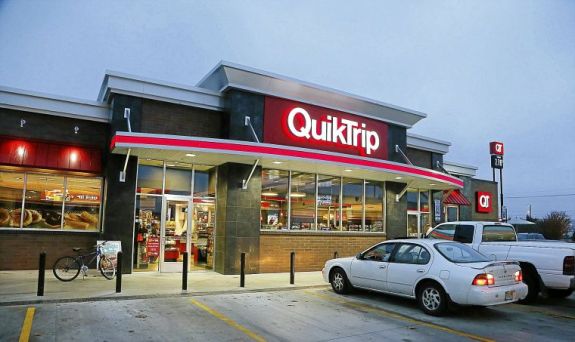 5. QuikTrip
Maybe it's because Oklahoma Cityians are expressively sick and tired of the same old 7-Elevens and OnCues that pollute our neighborhoods and roadways, but when we hear true stories of the vaunted QuikTrips near Tulsa, many of us realize that there is a better life of convenience somewhere out there, and it's filled with dependable fountain drinks and edible roller-grill items. Yeah, in Oklahoma City, the constant rallying cry of "Bring a QuikTrip here!" is truly an honest plea that we hope and pray someone will eventually hear, handshake deals be damned.
_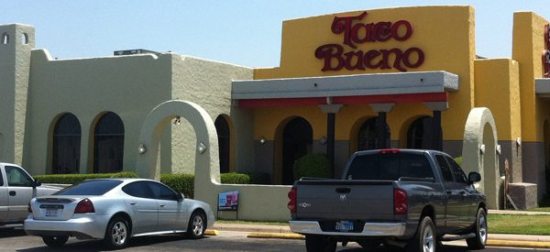 4. Taco Bueno
Although it's based out of Texas, Taco Bueno feels like it was born and bred out of the Oklahoma red dirt. That's probably because it was. Created by Bill Waugh, the man behind Casa Bonita and Crystal's Pizza, Bueno aggressively grew in Oklahoma in the 1980s, blessing hungry residents with high-fat treasures like Muchacos, Party Burritos and Mexi-Dips N Chips. And if you've never drunkenly licked the remains of salsa from a plastic ramekin, you're doing it wrong.
_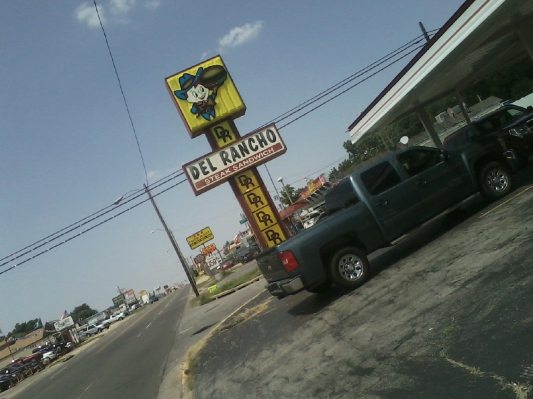 3. Del Rancho
Despite a long history of memorable (but terrible) commercials — who can forget that cowboy-dressed kid reciting "Stea-hk san-which soo-preme!" to an attendant — Del Rancho is one of the few eateries that continues to live up to the hype, with their prime cuts of chicken fried steak that, like the commercial says, actually hangs over the bun. And while some of the store locations are quite hit-or-miss, one of these babies is worth whatever shoddiness you'd have to endure.
_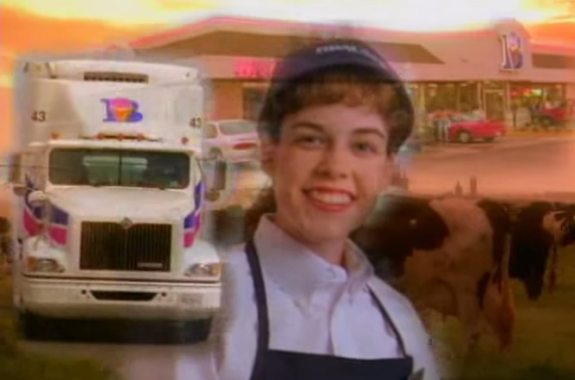 2. Braum's Ice Cream
An udder success story from Tuttle, Oklahoma, even though they've made a few puzzling business decisions over the past couple of years — from shrinking their burgers to changing the formula of their food — you've got to admit this dairy store still sells the best milk, the best ice cream and some pretty good burgers and fries. Now if they could only do something about that strange odor that permeates the air outside most of their buildings...
_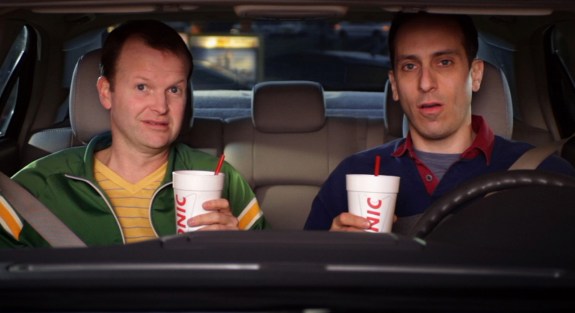 1. Sonic Drive-In
Though it was close, for many Oklahomans, Sonic was the go-to place for eats and treats during the pandemic, where eating in your car became de rigueur dining, no longer a sign of crushing loneliness. A lifelong Okie spot for food and fun, who here hasn't danced to the electric strains of Shalamar's "Dancing in the Sheets" while chowing down on a SuperSonic Double Cheeseburger or a Footlong Quarter Pound Coney, then washing it down with a Rt. 44 Cherry Limeade? I can't be the only one, right?
_
Follow Louis on Twitter at @LouisFowler and Instagram at @louisfowler78.
Stay in touch
Sign up for our free newsletter