Satire
7 books that should be mandatory for Oklahoma children
7:34 AM EDT on May 27, 2020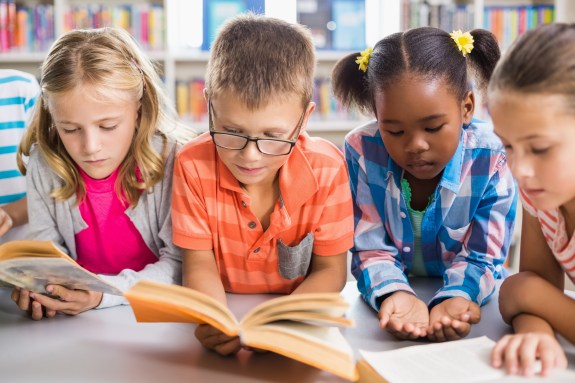 After weeks of being disappointed in our state government for a multitude of reasons, I am happy to announce that our lawmakers and governor are using their powers for good instead of stupidity.
Via KFOR…
Oklahoma is one step closer to having its own 'Imagination Library.'
Organizers say imagination libraries are literacy programs that provide free books to encourage children to read.
Senate Bill 1803 created the framework for Oklahoma's Imagination Library, modeled after a program founded by Dolly Parton.
"The Imagination Library is a public/private partnership that will mail every single child in Oklahoma one high-quality, age appropriate book a month from birth through age five, with no restrictions or financial limits for families to participate," Sen. John Haste said.  "This program has been proven to increase reading time, increase kindergarten readiness and is credited with helping children score higher on reading tests."
The measure creates a revolving fund for Oklahoma's Imagination Library.
Gov. Stitt signed Senate Bill 1803 into law on Thursday.
I love this program for many reasons. For one, it was inspired by Dolly Parton. Two, it shows Oklahoma lawmakers can actually implement laws that have the potential to benefit society as a whole. And three, kids get free books! While Senator Haste announced that the first book to be mailed out will be, "The Little Engine that Could," I think there are many other books that are more appropriate for Oklahoma kids, including…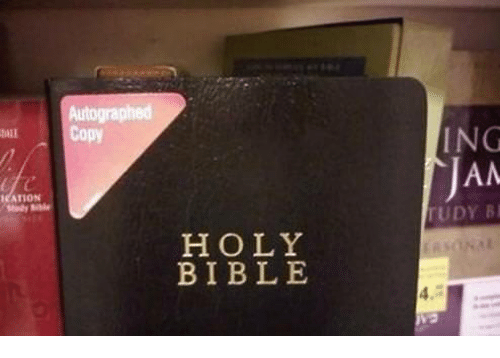 The Bible
If kids don't have the opportunity to read the Bible, how will they learn right from wrong? Without the ability to read Jesus' plea to "do unto others as you would have them do unto you" and stand up for the poor, downtrodden, and forgotten members of society, kids are going to grow up to be republicans selfish and unkind.
-
The Exotic Tiger King Coloring Book
This elaborate coloring book is 42 pages of creative delight. It is perfect for kids in that it fosters creativity as they make Joe Exotic's outfits appear even more colorful than on the TV, along with critical thinking skills as they contemplate their own Carole Baskins murder theories.
-
The M16A1 Rifle: Operation and Preventive Maintenance
What was once a standard-issue booklet for soldiers in Vietnam should now be a required reading for children in Oklahoma. Not only does this manual provide easy-to-navigate instructions on basic AR-15 maintenance and troubleshooting, something that every Oklahoman over the age of 8 should know, but its quirky comic book style will keep kids engaged for hours on end!
-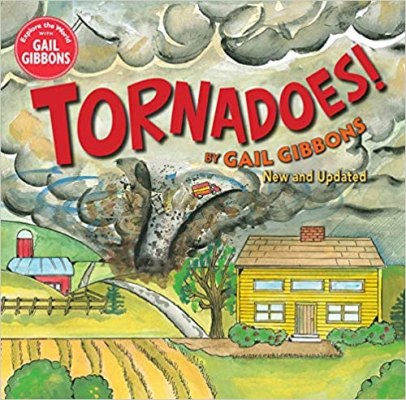 Tornadoes!
Every kid in Oklahoma knows what a tornado is, but how many understand what makes a tornado? This kid-friendly book is all about the science of the phenomenon. For a state that has so many of them, it's about time our kids have a richer education on 'naders than what our generation learned from watching Twister on the AV cart in 8th grade science class.
-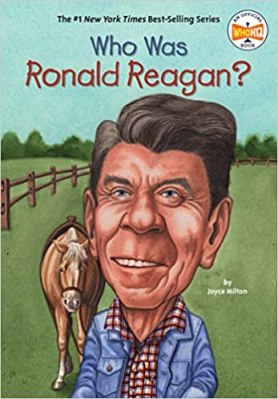 Who Was Ronald Reagan?
Did you know that second to white Jesus, Ronald Reagan is the most revered deity among Oklahoma plutocrats, politicians, and preachers, alike? It's never too early to teach kids good ole "Dutch."
-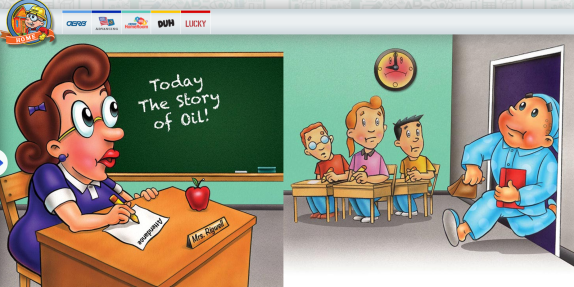 Big Pete's Bad Dream
"Big Pete's Bad Dream" is a book sponsored by the Oklahoma Energy Resource Board that teaches kids about the importance of the petroleum industry. This lighthearted and easy-to-read children's book answers questions every kid has on their mind, including "what is crude oil made of?" "why is oil important?" and "what is a derrick?" Believe it or not, you can download the entire book here! Your kids will beg you to stay up late and read one more chapter to learn about the industry and give them 20 more minutes of peace before Mrs. Rigwell plagues their nightmares.
-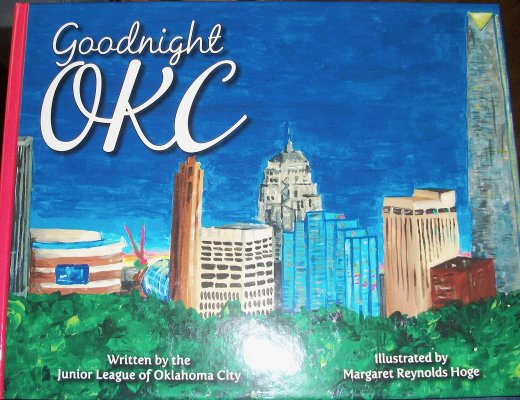 Goodnight OKC
"Goodnight OKC" was written by the Junior League of Oklahoma City and leads little readers across the metro at dusk with beautiful illustrations and half-ass rhymes. I googled the book and only found the pages that say "goodnight" to the Memorial Marathon and Hefner Lake. I wonder what creative stanzas they came up with when saying goodnight to other OKC cultural landmarks, like the Braums Milk Bottle on Classen, the Habana Inn, or the Nipple Church.
-
Take a look, in a book. Then follow Hayley on twitter @squirrellygeek
In my spare time, I officiate secular weddings, read about dead people, and search for the American Dream.
Stay in touch
Sign up for our free newsletter