Law and Order
El Reno Councilman Goes On Drunken Golf Cart Ride
9:27 AM EDT on May 8, 2020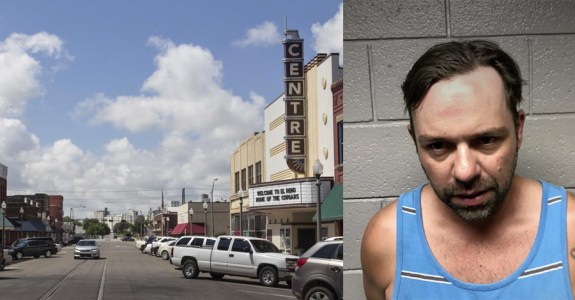 As we discussed in a previous article, the COVID-19 outbreak has shown that a lot of laws in Oklahoma were bullshit. We don't need bans on alcohol delivery or waiting periods for unemployment to be a functioning society. And according to El Reno councilman Justin T. Chronister, apparently any laws that ban hot-rodding along city streets in a golf cart while wasted are also stupid.
Via KFOR...
EL RENO, Okla. (KFOR) – An El Reno city councilman is accused of driving a golf cart while under the influence.
On Sunday, 40-year-old Justin T. Chronister, of El Reno, was pulled over driving a golf cart in town.
In the body camera video released by the police department, Chronister makes an admission.
"Four beers and then they made me take like two shots and then I was like, 'I've got to go home,'" said Chronister.
In the video, officers found nine cans of beer in the golf cart and two of them were empty.
Well, good on Chronister for making the decision to quit drinking and go home before he did anything stupid! Though being close enough for your friends to have "made" you take 2 shots doesn't sound like great social distancing practices. Still, I'm sure Chronister handled the situation like the professional he claimed to be...
Chronister was given a field sobriety test before he was placed in handcuffs and put in the back of a patrol car.
"I've been a civil servant for nine years," he said.
Once at the police department, he asked about getting a phone call.
"You're damn right I will. I've had one too many shots and I'm going four blocks and I've served this community for [expletive] eight years. You're damn right I get a phone call."
Chronister was booked into the Canadian County Jail. He was arrested on a number of charges, including driving under the influence.
You can check out the full arrest video here on KFOR. There seem to be some plot holes in good ol' JT's expletive-laden narrative. According to the video, Chronister claimed he was only driving 3 blocks (later corrected to 4 blocks, and again later to a measly 2) while under the influence of 4 beers and 2 shots ("1 too many shots"?). Chronister, who said he had been a civil servant to El Reno for 9 (later corrected to 8) years, appeared shocked that he was booked into jail for his offense.
But really, what would be shocking is hearing anything coherent coming out of the mouth of an allegedly intoxicated 40-year-old wearing a tank top and backwards ball cap. Because damn, Chronister seems to be narrating his story like a kid who doesn't know you're supposed to jump ahead to skip alternative story lines in a choose-your-own-adventure novel.
Hayley chose her own adventure. Follow her on twitter @squirrellygeek
In my spare time, I officiate secular weddings, read about dead people, and search for the American Dream.
Read More:
Stay in touch
Sign up for our free newsletter