Everything Else
10 Worst Places To Run Into An Acquaintance In The OKC Metro
12:50 PM EST on February 6, 2020
I joke all the time about how Oklahoma City is the biggest small town in the country, but it's kinda true. Even though we are one of the most massive cities by land mass in the United States, it seems like anywhere you go, you're only 2 or 3 degrees away from everyone in the building on the 6 Degrees of Bacon Scale.
This can be maddening, especially if you're a blogger who spends most of their time alone and seeking to actively avoid awkward social interactions. Whether it's someone you went to high school with, a guy who met you at a bar one time and you forgot their name, or even an old friend that you haven't reconnected with outside of Facebook in about a decade, these moments are cringe-inducing. And there are a few particular places that make these situations even worse.
As a result, Patrick and I came up with a list of the 10 worst places to run into an acquaintance in the OKC metro. Check it out: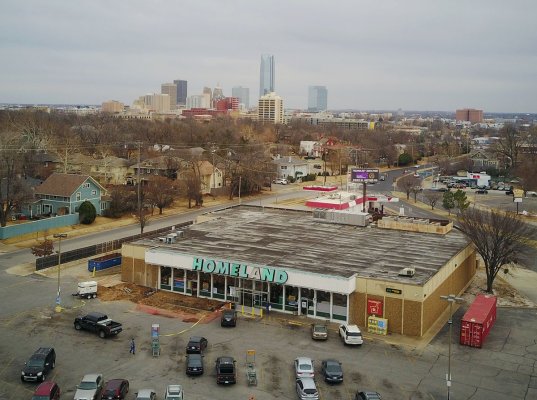 The Homeland on Classen
Even though they recently renovated this store, it still sucks. Yeah, they've got some more prepared foods and cheese, but they also basically bulldozed half of the already over-priced produce section to stock boutique sodas and junk that nobody really needs. It's my default grocery store because it's the closest to where I live, and nearly every single visit, I'll spy an acquaintance and do everything in my power to avoid a conversation: lingering on another aisle staring at soup cans, stealthily grabbing an onion while their back is turned, pretending like I'm too involved with what I'm listening to on my headphones.
Alas, we always end up next to each other in the long checkout line and have to have the 'Sooooo... How's it been going?' conversation that nobody really wants.
-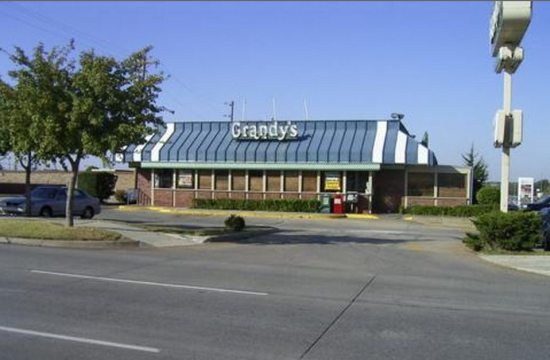 Grandy's
If you run into someone you know at Grandy's and it's not your grandparents, you may want to consider moving out-of-state. Just make sure to take some extra dinner rolls with you. - Patrick
-
The Red Cup
Our own Louis Fowler has had his own apprehensions about this local vegetarian coffee shop. There is a lot I've always genuinely loved about The Red Cup: the funky hippie vibe, the focus on meat-free dishes, and the clear sense of community that they've built up over the years. However, it's impossible for me to visit without running into one of the aging crust punks from my youth. Not that I don't like them anymore, I just need an espresso and a snack to get my brain into movement, the same brain that has no room for small talk. Even worse, if you sit outside, some old beatnik guy with a cane and just a glass of water wants to talk to you about Bernie when you just want to eat your Frito chili pie and go on with your day.
-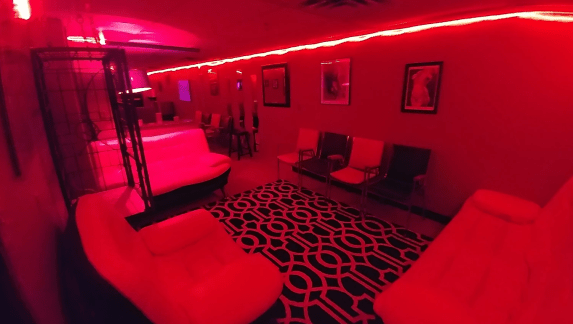 This is one of Oklahoma's top swingers clubs. Although they keep the location secret, we heard it's located at in a large house on the Mathis Brothers compound. The password to enter is "Lady Americana."
Okay, we made that up, but if for some reason you forget to put on your Zorro mask and run into someone you know at Club Crave, don't sweat it. Confidentiality is guaranteed! Just ask Clark Matthews! - Patrick
-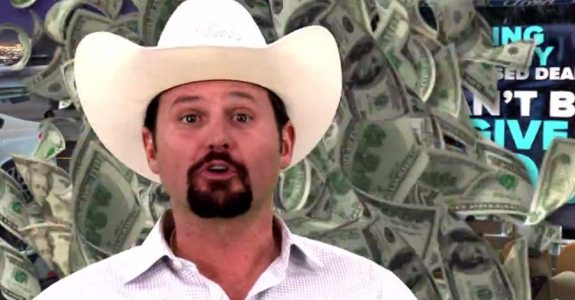 David Stanley Chevrolet
Getting duped into buying a car you can't afford via deceptive advertising is bad enough. It's even worse to see the same thing happen to an acquaintance! - Patrick
-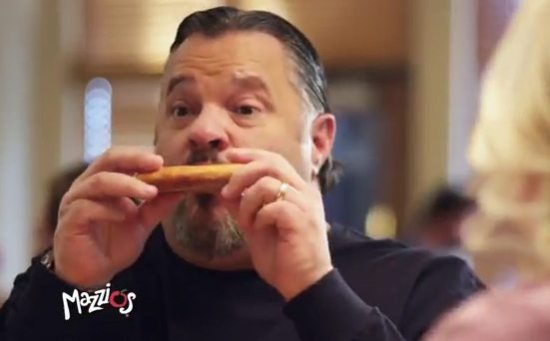 Mazzio's Lunch Buffet
The pizza isn't really even that good in the first place, and it's a buffet, which means if you're eating there alone you're having a sad moment of gluttony and regret. It's not good form to approach an acquaintance at any buffet, and if you see a friend with at least half a dozen pizza bones stacked up on an otherwise empty plate, bite your tongue and just send them a nice emoji on their next Instagram story.
-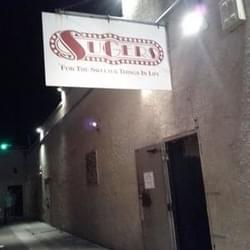 Suger's
I have never been to any strip club alone, and will most likely die without having that experience. But if somehow, sometime, the situation arises and I'm getting grinded by a topless woman wearing a gas-mask and skull-shaped pasties while a Nine Inch Nails song is playing... Fuck it, come and say 'hi,' I could use the company.
-
Love's Bathroom
Just make sure to wash your hands twice. – Patrick
-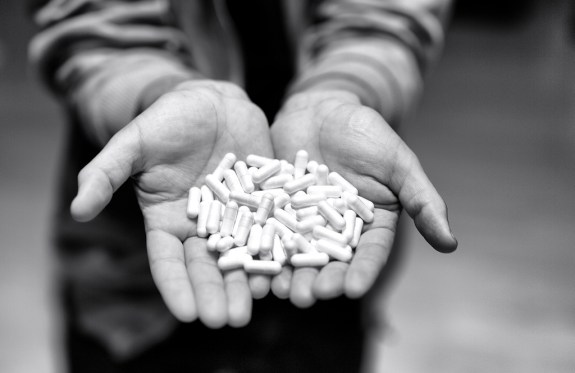 The Local Pill Mill
What is worse than stopping into the office of your chiropractor, or whatever other quack 'doctor,' and you're just trying to get a prescription of Oxy's to keep you high for the next few weeks, and BAM! someone you know walks into the waiting room? It's awkward for everyone involved, let me get my opioids and leave me the hell alone.
-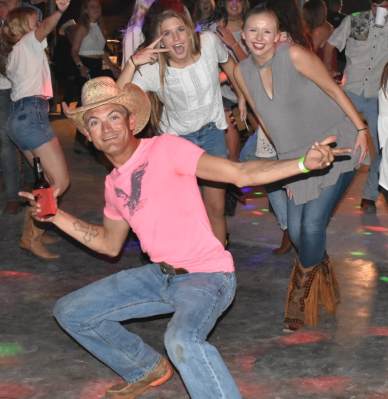 Six Shooter Saloon
This country dance club is a popular Norman-area haunt for people who drive trucks, wear jeans with bedazzled eagle wings on their back pockets, and think Kid Rock makes some valid political points. They are also overly welcoming to white country rap duos that like to drop N-word bombs. If you run into someone you know there, don't say a word. You can talk to them about it at the next Don't Tread On Me militia meeting. - Patrick
Stay in touch
Sign up for our free newsletter