Everything Else
Kobe Bryant's 5 most memorable moments in OKC
9:15 AM EST on January 27, 2020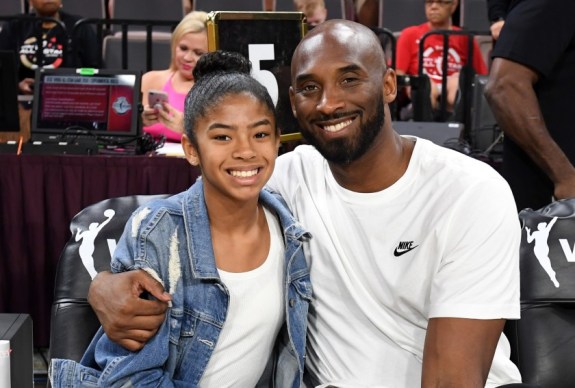 Like a lot of you out there, I was floored by the news of Kobe Bryant's death. I took an afternoon nap, woke up and checked Twitter to see Kobe Bryant was trending, and it's usually pretty easy to figure out what had happened in those circumstances.
Kobe left behind a complicated legacy as one of the most beloved and hated players of all time. He was a singular force of nature who could shoot his team into a win or a loss. Russell Westbrook is perhaps the closest analogue to his playing style and competitiveness. We know this because Kobe said so.
There was also obviously the Colorado sexual assault case, which is a major blemish on his legacy, and it's hard to think that if it had happened now, he'd be as lionized, instead of it just seemingly becoming a footnote. Regardless, he was a hero to just about every player in the league now who grew up watching him play and wanting to be just like Kobe.
However you feel about Kobe Bryant, he had some big moments in Oklahoma City. I never got to see him play in person, but there's that eye test when  you see a superstar on the court in real life instead of on the television. Here are 5 of his biggest moments in OKC: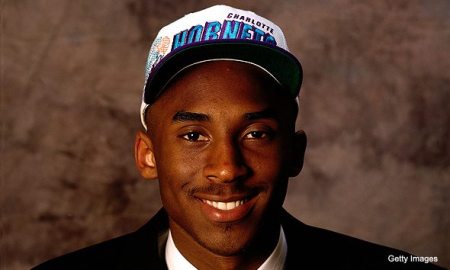 The Time He Was Partially Responsible For Bringing OKC the Thunder
I was going through the TLO archives for this story, and found a really interesting conspiracy theory from Clark Matthews where he breaks down how Kobe Bryant was possibly the person that put in motion Oklahoma City getting an NBA team. It's a good read, but basically he asserts that when Kobe strong-armed his way out of playing with the Hornets through a trade for Vlade Divac (lol), it created a chain reaction:
None of that happens if Kobe is a normal human being. A normal human being would be drafted by a borderline playoff team like Charlotte and been stoked that their dream of playing in the NBA was accomplished without having to play on a crappy team. Because of his talent, he would have given the Hornets the superstar they needed to build around, Shinn probably would have gotten his arena without alienating his fan base (who rebelled because he let Johnson walk and traded Mourning to leave them with no one marketable). The Hornets remain in Charlotte to this day, meaning the Bobcats don't exist, and Hurricane Katrina has no influence on the NBA. Clay Bennett never buys the SuperSonics because there is no local fervor in Oklahoma City, so the Sonics are still probably in Seattle being mismanaged and sucking.
In retrospect, he may have a point...
-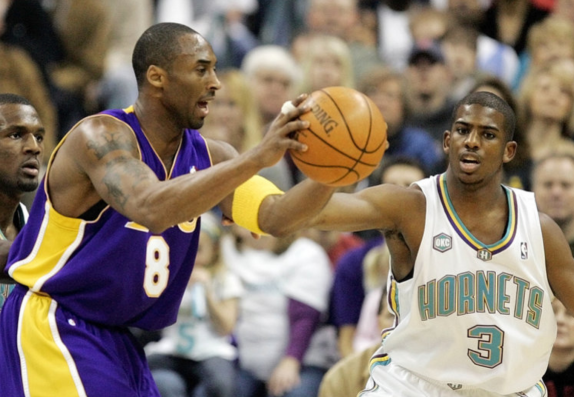 Kobe's First Game In OKC VS the Hornets
10 years after Kobe was drafted in 1996, he played in front of a sold out crowd at the 'Peake for the first time. Although he had a game high 35 points, it wasn't enough and the Lakers fell 106-90. This Oklahoman page is a time capsule of great photos from the game, and it's still crazy to think that Chris Paul is back here.
-
2010 Lakers/Thunder Western Conference Playoffs
Flash forward four years, and OKC finally has its own team, and it only took a few years for them to go from total stinkers to making the play-offs. It was an exciting time, and even though the Thunder got bounced, we were excited as a city to almost instantly have a very good team. The Lakers went on to win their last championship to date, and Kobe won Finals MVP.
-
2012 Western Conference Playoffs
It's interesting how many different milestones in Kobe's career were with Oklahoma City. 2012 was an important year for both teams: The Thunder made it all the way to the NBA Finals for the first (and so far, only) time, and it was the second-to-last time the Kobe Lakers would appear in the playoffs. Even though they would get swept by the Spurs in 2013, it seemed very obvious that we were watching the sun set on Kobe's career, and witnessing something special with the rise of Durant, Westbrook, and Harden. We all know what happened next, but can still enjoy that thrilling 2012 playoff run where the Thunder dethroned the Mamba.
-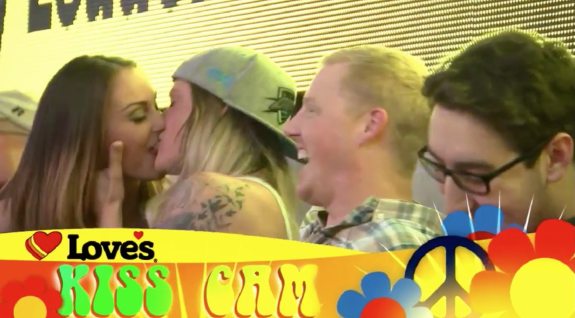 Kobe's Final Road Game
OKC was the last city outside of LA to see Kobe play live, and it was a special night. Not because it was a particularly good game, however. The Thunder blew out the Lakers 112-79, showing the legend no mercy on the end of his 20 year career. He scored 13 points in the first quarter, and that was it. The true landmark status of the game was the Chesapeake Arena featuring the Love's Kiss Cam girls do their thing. I have no idea if there have been more since, but it's 2020 and it would be sad if that was the only one.
-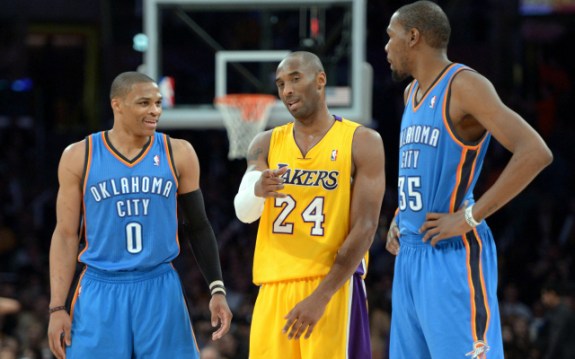 Stay in touch
Sign up for our free newsletter