Everything Else
10 Weirdest Things To Do At The 2019 Oklahoma State Fair
10:28 AM EDT on September 13, 2019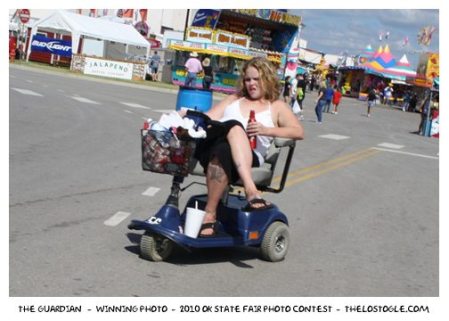 Can you smell it in the air? The hint of fry-bread wafting downwind? The sweet aroma of fresh roasted cinnamon nuts hanging lazily in the almost-autumn afternoon? Hot horse manure lurking as omnipresent as the scent of fresh-baked dog food on the outskirts of Edmond?
Your olfactory senses have not lead you astray: Indeed, the most magnificent time of the year has once again arrived. Yes, dear reader, welcome to the GREAT STATE FAIR OF OKLAHOMA!
I went through the fair handybook to find some of the weirdest and real'est activities this year's extravaganza has to offer. Whether you plan on going high or sober, they're sure to delight.
1. Gourd Painting
Talented gourd painters will display crafts and demonstrate techniques.  
You haven't lived until you've seen gourd paintings. The state fair is like the Louvre of gourd paintings. Imagine spaghetti squash, pumpkins, and bitter melons decorated with acrylic paintings that will blow your mind. Then, take your expectations down a notch.
-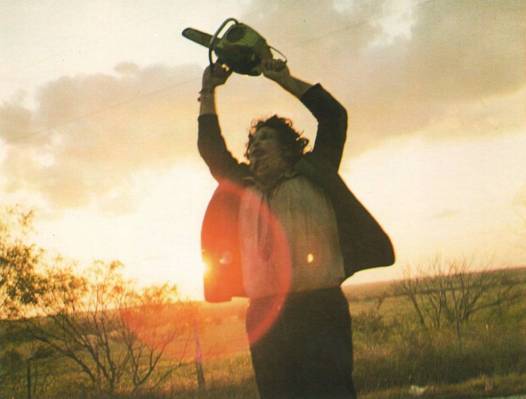 2. Don's Chainsaw Creations
From eagles to dinosaurs, the art of woodcarving reaches new dimensions when this talented Oklahoman, Fernando Dulnuan, gets ahold of a loud and powerful chainsaw. Watch as he works his magic in an amazing short amount of time to transform a tree trunk into a gorgeous work of art. Pieces will be on display and available for purchase so you can support this local artisan.  
How many trees did Don kill to make his creations? Why is he turning them into dinosaurs? Haven't we watched enough Jurassic Park movies by now to realize that man should not be tampering in god's domain? Don is engaging in the unholy arts.
-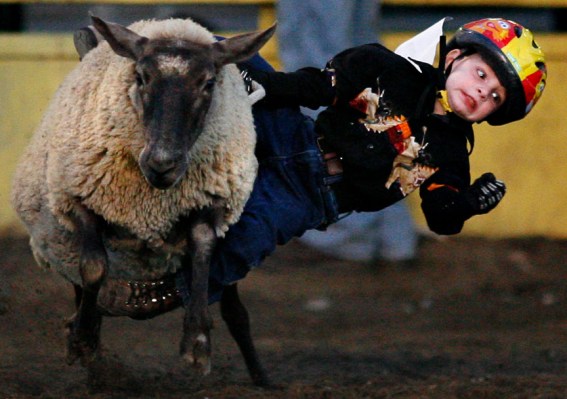 3. Mutton Bustin'
If your child lives for excitement and dreams of riding in the rodeo, then let him/her try mutton busting. Registration and waivers required; restrictions apply. Registration 30 minutes prior to shows.

This is literally an event where you sign up your child for a rodeo and they must ride a gentle and very unhappy lamb. People do so many awful things to animals, and being ridden by a screaming, entitled brat must be enough to make any of these critters want to be put out to pasture.
-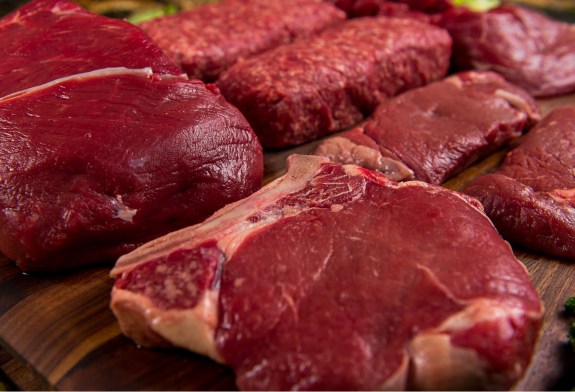 4. Junior Beef Showmanship
The only information on the website for this event is that it happens today, Friday the 13th, between 5 and 6 pm. I have no idea what it entails, but it sounds like something that should stay inside the locker room.
-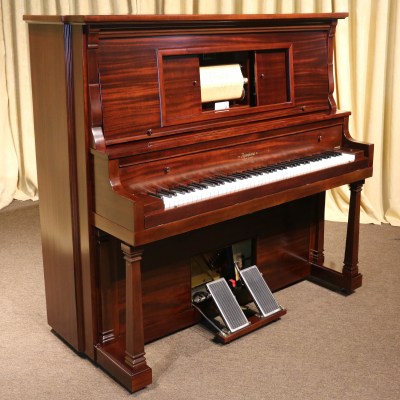 5. Larsen Music Player Piano Experience
Enjoy the ambiance of a grand player piano courtesy of Larsen Music. Kids and adults alike will enjoy watching this beautiful instrument play music as if by magic.  
Ahh yes for a decade we've had little handheld computers that are modern Libraries of Alexandria, and music is created by pressing buttons, but it's time for us all to be STUNNED by a fuckin piano automatically playing 'The Entertainer' because it has a sheet-music strip that tells it what notes to play. Step right up, ladies and gents, here's something that would have been embarrassing to showcase at the 1938 World's Fair.
-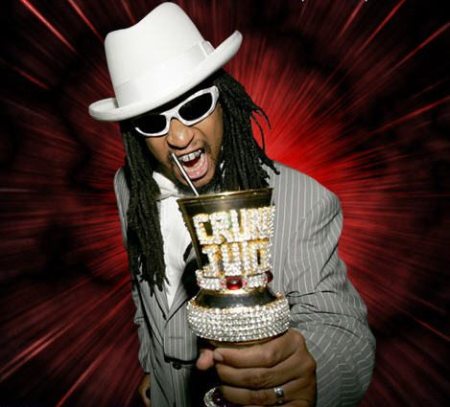 6. "Little" John, The Broom Maker
Be swept off your feet by the historical demonstration of broom making. Watch as John Holzwart handcrafts a rustic broom out of natural materials. 
There are two outcomes here- either he's called "Little" John because he's actually a giant human being and that's one of those ironic nicknames, or it is the rapper Lil Jon who has fallen on hard times and must rely on demonstrating an artisanal craft instead of yelling "Yeah! OKAY!" as he guests on jokey rap songs.
-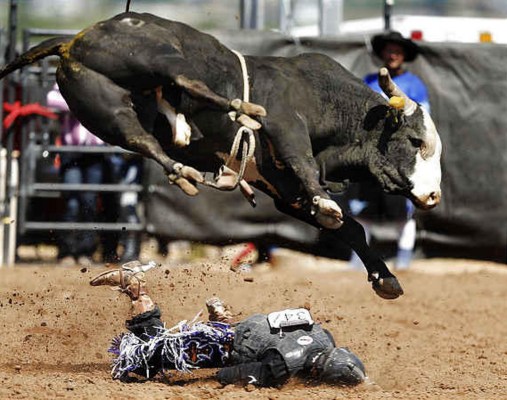 7. Xtreme Bulls & Broncs
Fuckin' finally the X-Games have crossed paths with the aggies. I never knew I wanted to see a horse riding a motorcycle, but that new desire will be fulfilled.
-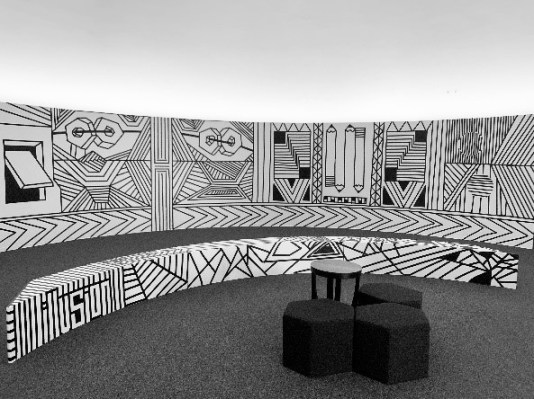 8. Masking Tape Madness
This immersive mural was created by eleven 10 to 12-year-old Camp Contemporary campers over the summer with guidance from instructor and local teaching artist Jessica Petrus. The artists focused on creating illusions using only a single material, MASKING TAPE! The mural is comprised of more than 30 rolls of black tape and was completed in only 4 days. You will truly be awestruck as you walk into this room filled with amazing contemporary art.
I want to make fun of this because the name is so goofy, but it actually sounds really rad and weird and creative, which is not how I'd typically describe a state fair exhibit. Go check this out, for reals, because how often do you get to go to the state fair and experience culture outside of Tazmanian Devil sleeveless shirts?
-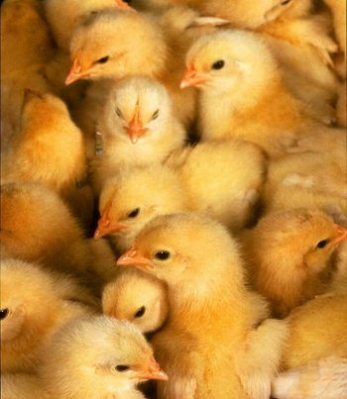 9. Barnyard Birthing Center
This isn't anything new, but is always the most surreal exhibit at the state fair. I've been really high on drugs that are now legal and stared at a glass tank where chickens hatch underneath heat lamps, watching them exit the warmth of their shallow wombs and enter the cold world, only to be stared at by strange creatures, no mother in sight. They're sad and terrified and don't know what the world is or how to use their bodies, and the first thing they see are all these gawking alien giants who only keep these animals alive so they can eat them. It's an existential trip.
I think you can get fresh jam nearby.
-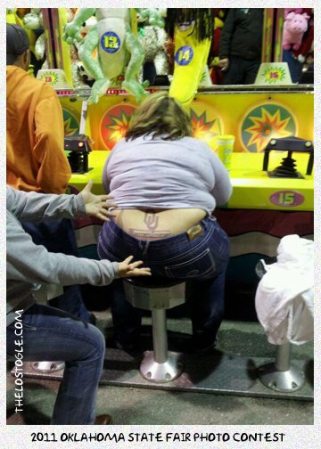 10. Taking Photos
Okay, this isn't an official fair event, and Patrick retired the State Fair Photo Contest years ago, but it's still a traditional pastime for many fair goers.
Stay in touch
Sign up for our free newsletter