Everything Else
Oklahoma desperately needs an H-E-B…
10:06 AM EDT on March 13, 2019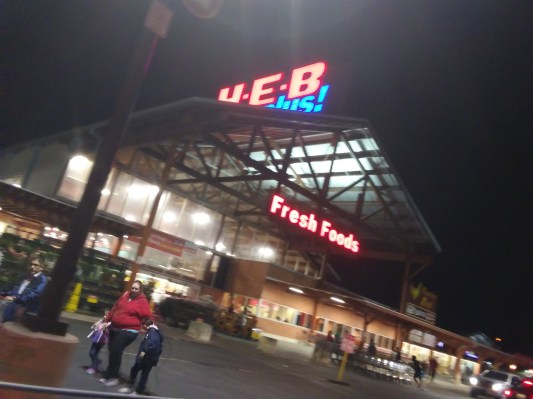 As good as some of our grocery stores are here in Oklahoma City—and, for the most part, they are pretty good, I guess—I recently had the stark realization that none of them will ever be as comprehensively necessary as an absolutely life-giving H-E-B is.
To be blunt: we need an H-E-B—or "the H-E-B's" as the Tex-Mex population colloquially calls it—here in Oklahoma City.
The premier grocery store in Texas, as the cool breeze wisps around you as you enter, it's more like walking into a futuristic world of self-contained commerce than just another staid food-shopping experience. Based out of San Antone, H-E-B has stores not only throughout the Lone Star State, but much of Mexico as well, offering a beautifully fully stocked listing of their own house-brands, oftentimes far superior than most of the name-brands out there.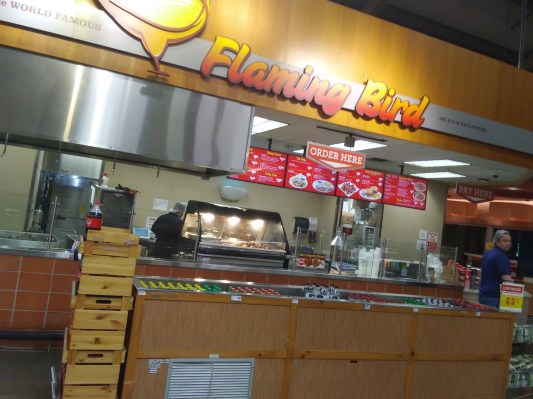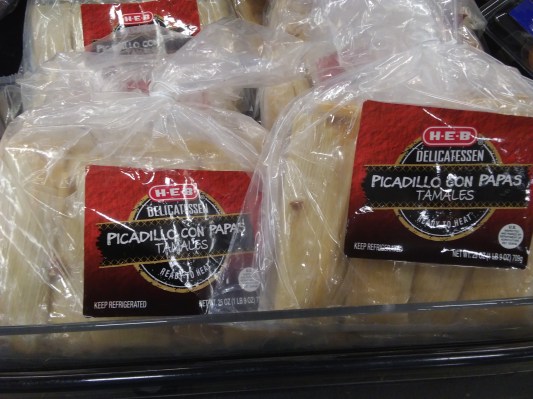 I stopped at the H-E-B Plus! outside Helotes not too long ago for a few necessities—honestly, I was mostly looking to see if they still had any of those reusable Selena grocery bags that took Texas by storm not too long ago—having not set foot in the famed grocery store since I was a dumb kid some thirty or so years ago, fully unaware that, someday, it wouldn't be in my life anymore right when I needed it most as a fully-formed adult.
Passing the coveted barbeque pits and chimenea fire-places, fully emblazoned with different Texas logos on them, that line the wide-enough entrance, you're instantly greeted not by a McDonald's or Subway, but instead an in-house Mexican chicken joint offering grilled pollo, served beautifully with all the pickled vegetables you can handle. The scent of the char-grilled meats is an undeniable enticer.
However, it was the deli section that gained massive amounts of love from me without question for the numerous bags of restaurant-quality Picadillo con Papas tamales, among other varieties, on sale, begging for me to purchase more than enough and smuggle them back across state lines. I should've done it, in retrospect.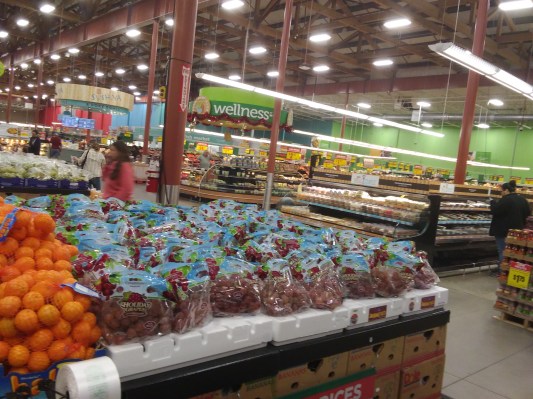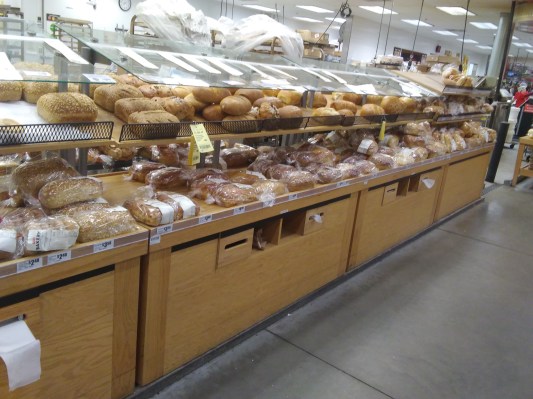 A few feet away, the produce section was a wonderland of fresh fruit and fresher vegetables, while the bakery was a grain-basket that was overflowing with pan dulce and pan not-so-dulce, fresh tortillas with and without butter, as well as so many varieties of loaves, sliced and otherwise. Without a second thought, I just had to grab a few H-E-B fruitcakes for Christmas gifts next year—they're gift that keeps on giving, right?.
Even more surprising than their fruitcakes though was their store-made servings of corn tortilla chips, surprising called ¡Hijole!, a word which is usually followed angrily with chingada; available in salted, unsalted and, no surprise here, hot and spicy, I grabbed a bag or two, determined to drive back to Oklahoma with my innards scalding with spice. Figuring I might as well, I picked up a small jar of the usually necessary H-E-B chunky salsa, made and bottled locally, to go along with them.
For fans of the many kinds of worldly meats, not only does H-E-B's cuts of beef, chicken, pork and the like justify the need for one of those barbeque pits I saw out front, but their selection of novelty meats is terrifically tops too; from their Made-In-Texas brand of mesquite smoked sausage to Whataburger's own hickory smoked bacon, if you don't give a good gall-darn about your cholesterol and whatever else will rightfully kill you, then folks, hook a mainline to your greasy heart and share some Texas cuts of steak with the Angel of Death.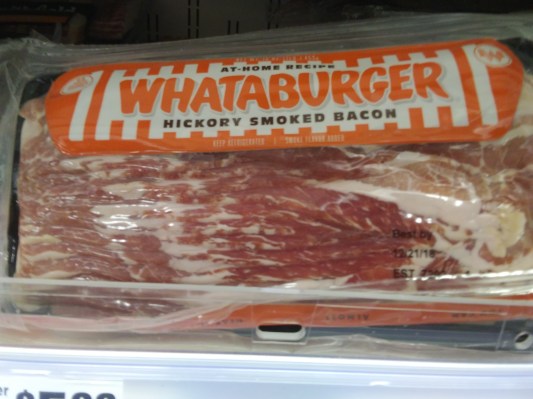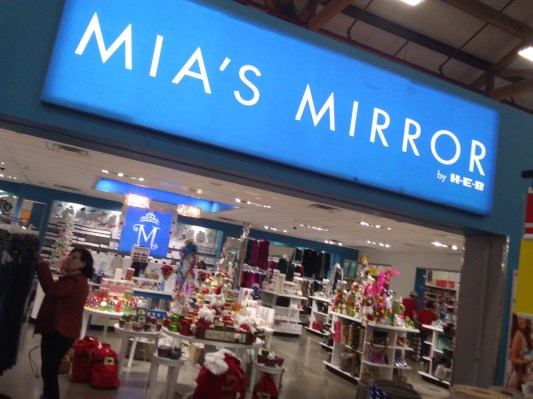 It had been about an hour since I arrived here, really only covering about half of this small country. Past the aisle that was nothing but pinto beans, down from the various sauces and boxes of cereals, and almost to the school supplies and children's toys, was their own mostly Mexican-inspired version of a mall-like "glitter and grit" store, Mia's Mirror, for all of your fashionable needs that can only be supplied while grocery shopping, including scarves, shoes and handbags.
I foolishly thought maybe I might find my Selena shopping bags in here, but the admittedly beautiful salesperson laughed when I asked her, telling me they sold out so fast that even she didn't get one. Looks like I was out of luck. Bolsa prohibido.
Deciding that it was getting late and I really should head back to the La Quinta nearby, I left with some ¡Hijole! hot and spicy chips and accompanying salsa, a few fruitcakes to give out as presents and a couple of 20-ounce bottles of H-E-B Original Diet Soda—better than Diet Coke, if you ask me—but most of all, I left with the sinking feeling I wouldn't see another one of these stores until I return to Texas and, really, how long will that be?
That is, of course, unless CEO Charles Butt is reading this and decides to open a grand H-E-B Plus! on the bones of the old Buy for Less lot at N.W. 23rd and Penn. I would take a Fiesta Mart as well, by the way, but that's another story for another time.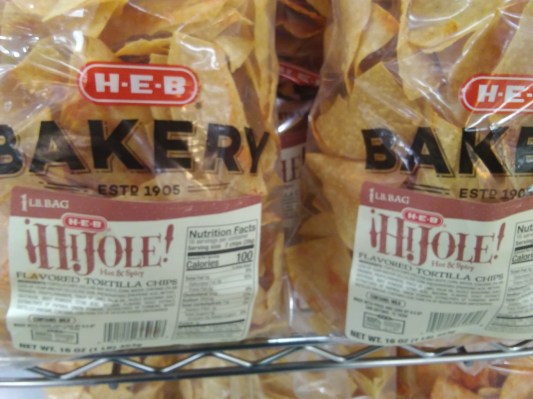 _
Follow Louis on Twitter at @LouisFowler and Instagram at @louisfowler78.
Stay in touch
Sign up for our free newsletter